5 Elements of a Meaningful Digital Student Portfolio
Heather Hudson
|
February 9, 2023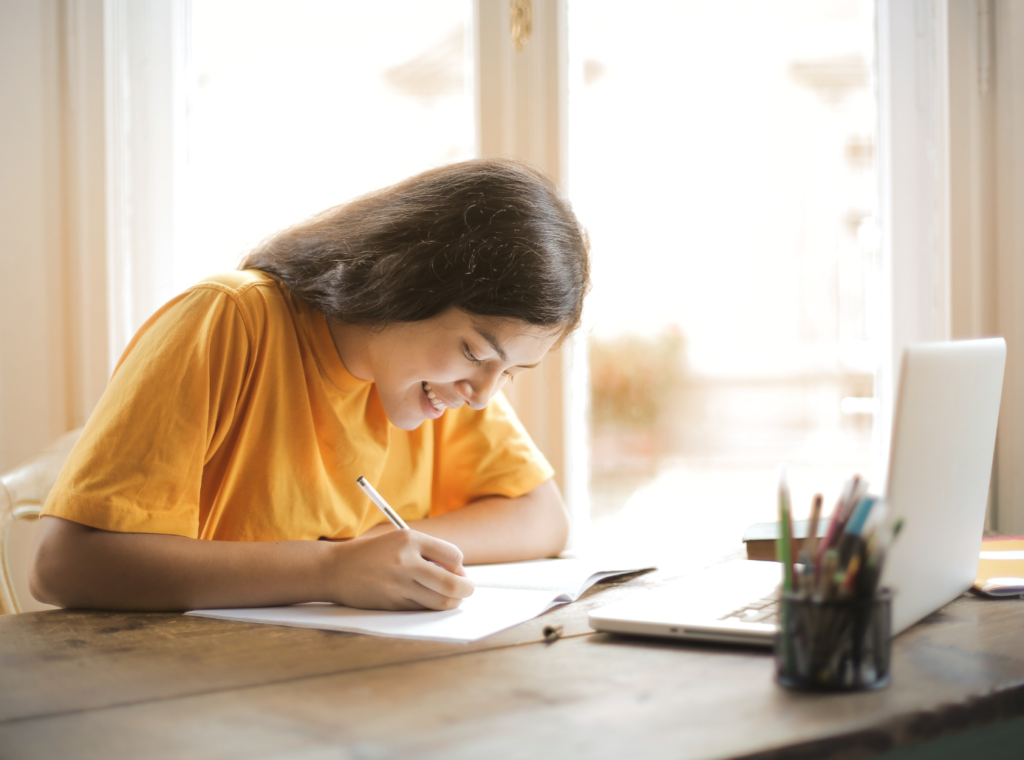 Find the right technology to help your students create authentic digital student portfolios that tells – and influences – their academic journey
There are few things more motivating for students than proudly looking back on what they've accomplished. In elementary classrooms, artwork and other assignments brighten the walls and celebrate students' progress. Science fairs, theater productions, and sporting events also serve to demonstrate the hard work and special skills of students.
But there's another way to capture the individual efforts of a student in their educational career across an array of subjects. Digital student portfolios tell the story of their achievements in a unique way. By collecting their accomplishments and putting them in one place, students can:
See how far they've grown in their learning and skills over time
Recognize their strengths and interests and how they may be interrelated
Identify how they can improve and build on their knowledge and abilities
Share their progress with teachers, counselors, mentors, and family
Capture reflections on how their accomplishments may lead to postsecondary studies and careers
Provide inspiration to other students
What is a Digital Student Portfolio?
In the pre-digital era, educators and school counselors may have kept hard copy files for students that included representative samples of their classroom work. This allowed administrators and educators to have a record of student achievement that would help assess their academic ability, as well as help track whether course or graduation requirements had been met. Unfortunately, this system wasn't particularly helpful for individual students. While some may have been encouraged to keep a file of their own, with samples of their best work, not all students have the encouragement or capacity to manage a paper file in this way.
Technology has introduced more possibilities and today there are many ways a student can create and manage their own digital portfolios that they can share with administrators, educators, and counselors. They can use these tools to submit individual assignments to teachers, engage in group work with classmates, and store examples of their academic achievements so when it's time to apply for employment or college, the information they need is at their fingertips.
High-quality digital student portfolio programs—particularly those powered by college and career readiness (CCR) solutions—allow students to easily create and share vibrant portfolios that showcase their work across subjects and reflect on what they've learned. Students can highlight the self-exploration and planning they've done in their CCR program and add their own artifacts, like photos, videos, and journal entries. These portfolios can usually be used across departments to support everything from science projects to talent profiles to work-based learning experiences. And, ideally, educators can easily view student portfolios and track completion across student groups to ensure graduation requirements have been met.
What Are the Key Elements of a Digital Student Portfolio?
When guiding students through the process of creating and enhancing their portfolio, consider these key factors.
 Use all kinds of content
 It makes sense to include elements like aced tests, outstanding essays, and extraordinary science projects, but digital student portfolios can be more evocative of the whole student. Educators can encourage students to include:
 Hyperlinks to student work posted on websites
 Screencasts
 Podcasts
 Audio files
1. Share the portfolio
For many students, it's not enough to do the work. They need others to receive it. (And hopefully provide praise and helpful feedback.) When selecting digital portfolio technology, prioritize the ability to share a student's portfolio—or at least screen shots—so educators, administrators, friends, family, even potential employers and college admissions offices can view their work. This provides extra motivation for students to keep their portfolio updated and to create content that they're proud to showcase.
2. Create opportunities for students to work on their portfolios
Much like the old paper file of student records, the online student portfolio will collect (digital) dust unless students are encouraged to keep it updated. If students are using your district's CCR tool to create and maintain their portfolio, there's likely already a natural time to work on their portfolio. If not, it may be helpful for educators across an array of subjects to assign particular course work to be uploaded to portfolios.
3. Encourage students to organize portfolios in interesting ways
It may seem straightforward to create a portfolio in a linear way, i.e. by subject or grade level. But another way to help students see themselves and their development in insightful ways is to encourage them to sort their portfolio into unique categories that can help them tell a more authentic and complete story of who they are. Ideas include organizing by:
Strength/talent/skills
Interest
Postsecondary pathway or career possibility/industry
Pathways, i.e. arts, STEM, sports
4. Include work that demonstrates progression
While it's a natural instinct to want to showcase only exceptional achievements, it's important for students to recognize that growth and development over time can be more indicative of their potential than a series of work that they hit out of the park the first time. For younger students, a sample of their handwriting from kindergarten to fourth grade is a great example of their capacity for growth. For high school students, a rudimentary effort at a science project or creative video vs. a senior year culminating project can speak volumes about how far they've grown.
5. Ensure students' reflections on their work are included
Student work may seem like it can stand on its own, but a student's thoughts complete the picture. Reading or hearing the student share why they chose each piece of their portfolio—and what it signifies to them—may be the most valuable part of the exercise. Not only does it provide more depth for the viewer, it provides the student with the opportunity to consider what they learned from the experience of the work.
When selecting technology for digital student portfolios, it's important to ensure it can empower students to bring together the disparate parts of their academic journey—and offers the space to consider it all. While there are many programs that can showcase individual projects or achievements, consider a solution that brings everything together and can be rolled out across your school or district.
After all, the digital student portfolio goes beyond showcasing their efforts: it provides proof of their achievements and built-in motivation to build on them.