How Technology Helps Educators Accomplish Their College and Career Readiness Goals
Jen Roberts
|
September 2, 2021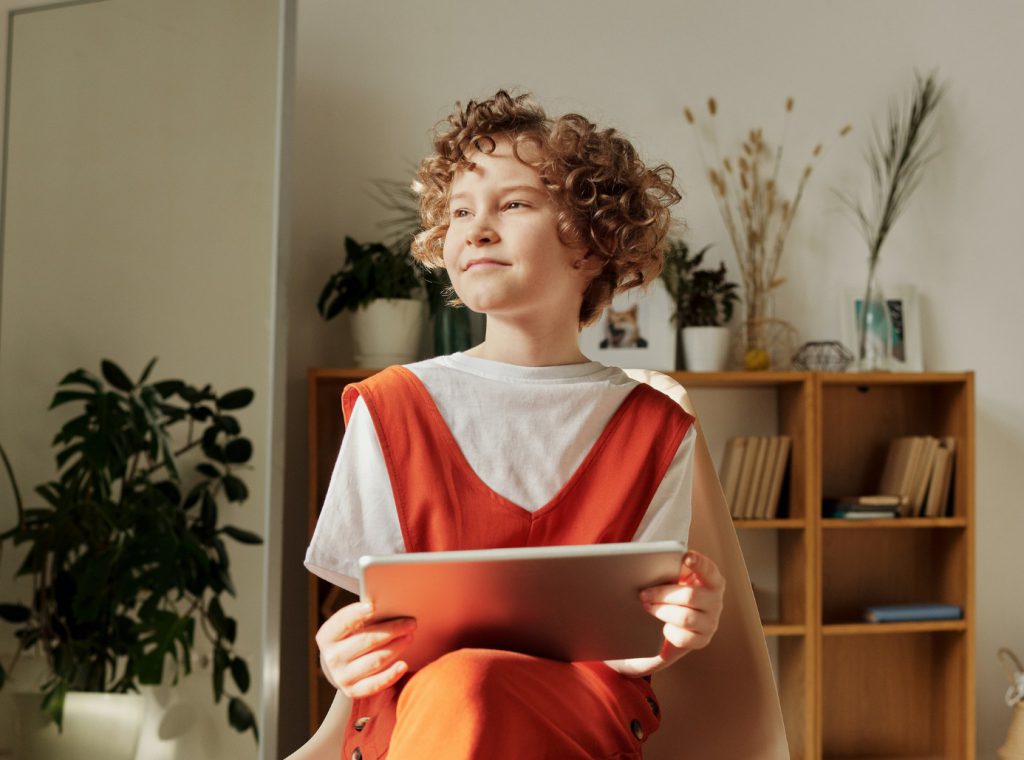 What college and career readiness goals do you have in your district? Software programs like Xello are designed to help educators accomplish their goals without sacrificing their time spent on regular curriculum planning. Jen Roberts explains.
In order to best prepare students for the world beyond their K-12 education, we need to understand the current landscape of college and career readiness (CCR). What do students need to be successful? What are schools doing? What have they found to be most effective?
To better understand the current state of K–12 college and career readiness, Xello recently published a report on the state of CCR in the U.S. that surveyed over 100 administrators, counselors, and career and technical education (CTE) directors. We found that almost 80% of respondents said they are using a CCR software solution at their schools and districts. In the parent survey conducted earlier in 2021, we found that 96% of parents believe a future readiness program will benefit their children.
The conversations about what a student wants to do after high school begin so early in an educational career that students feel pressure when they don't know, especially as they near the end of their secondary education.
That's why it's important that students have opportunities to build self-knowledge and their social and emotional learning (SEL) skills so that they can explore future options that truly make sense for them and have the ability to navigate big transitions in life. The Collaborative for Academic, Social and Emotional Learning (CASEL) established five competencies that SEL focuses on–self-awareness, self-management, social awareness, relationship skills, and responsible decision-making.
"SEL can help students better understand and identify their emotions; it can help them develop empathy, increase self-control and manage stress. It also helps them build better relationships and interpersonal skills that will serve them in school and beyond, helping them succeed as adults," says Bryon Sanders in his Forbes article that argues that SEL learning is more important now that than ever before.
The educators we surveyed listed SEL as the top indicator of student readiness for college. Despite its importance, teachers can only do so much. The sad reality is that most teachers don't have the time to teach SEL skills on top of mandated curriculum, and guidance counselors have large caseloads that don't allow for in-depth discovery sessions with students.
It's for these reasons that nearly 80% of the survey respondents have implemented a CCR software at their schools. Additionally, they rated the educational system an 8/10 for preparing students for future success. Below we look at some of the reasons schools are turning to CCR software programs to engage students in developing skills that will enable them to be successful as they transition from K-12 school to career and beyond.
Students Can Better Understand Their Interests
Beginning as early as kindergarten, a CCR program can be used to give students an opportunity to create their own individualized path. Through assessments and lessons, students discover their interests and what makes them unique. This helps students craft their story, as they begin to understand who they are.
Educators can use this information to better understand their students' interests and skills based on their completed assessments in the program. Educators can tailor activities that will further teach future-readiness skills.
At the middle and high school level, CCR programs build on the work that began in the elementary years while becoming more specific in their intent. Interactive surveys on personality, learning style, and career interests help students narrow in on potential career paths. This is especially important for students who may be the first in their family to attend college and have not grown up in an environment where college and career path discussions are common.
With personalized student portfolios, students can begin to see themselves in specific careers, which they can further explore in the CCR program. Through interviews with career professionals, photography, and information that better explains what career profiles, students can learn more about recommended careers among others.
Educators Have the Support They Need to Meet Mandates
Most CCR programs have built-in reporting that helps educators meet their state or district mandates with ease.
Many districts have specific CCR mandates to achieve, and CCR software programs are designed with that in mind, easing the worry on the educator's end. Not only can educators monitor their students' performances individually, they can run reports that allow them to track class progress as a whole and offer assistance when needed.
Prairie Hills USD 113 actually switched to Xello for the 2019-2020 school year because the program aligned perfectly with the Kansas CAN Competency Framework. Briana Evans, a school counselor in the district, says using the program is helping the district go in a new direction.
"Not only is it supporting day-to-day efforts, but it's allowing us to set goals for how we're going to do this differently next year and how it connects to the focal point for state and district mandates."
Students Take the Lead; Educators Facilitate
CCR software does the heavy lifting in terms of guiding students through the program, leaving educators more time to focus on curriculum. CCR programs are easy to navigate that educators mainly facilitate. Students are in charge of their own learning, which helps them develop self-management skills, one of the SEL competencies.
The ready-made curriculum equips students with the needed skills without teachers having to create new lessons. Educators can assign lessons in the program as independent work or weave them into existing classroom learning.
Teachers can also use the monitoring and communication system to track progress and offer support when students need a little encouragement or guidance. Two-way messages is a great way for teachers to send a quick message to a student who may be stuck or needing a polite nudge to get back on track.
The tracking and monitoring system makes it easy for teachers and building administrators to monitor progress at a variety of levels. Teachers can check on individual student progress, while district leaders can view reports on a specific school or the entire district. This information can be used to better understand students and their motivations as well as areas to focus on at the district-level.
Additionally, the programs can often even be integrated into Student Information System (SIS) which helps teachers manage students' plans in the grading system that they already use on a daily basis. And some CCR programs even integrate with National Clearinghouse, making post-graduation tracking possible. It's a great way to monitor student success long after they leave your classroom.
CCR Programs: The Way of the Future
Making sure students leave their K-12 education with the skills needed to succeed in college and in their future career has become a priority for school districts, but oftentimes, teachers and counselors do not have the time needed to do this well.
Increasingly, districts are turning to CCR software programs because they offer an interactive, fun way for students to learn about their interests, while developing skills needed to be successful beyond their secondary education. The programs have ready-made curriculum and a comprehensive, easy-to-use monitoring systems that allow teachers to seamlessly integrate the program into their classrooms.
Becoming college and career ready doesn't happen magically in a student's junior year of high school–it takes time. Students need to be guided by their families and educators and need opportunities to develop and practice new skills. CCR software programs can play an integral role in this work and help set students on a path to future success.