How to Keep Students on Track for Future Readiness Amid COVID-19
Larry Bernstein
|
April 20, 2020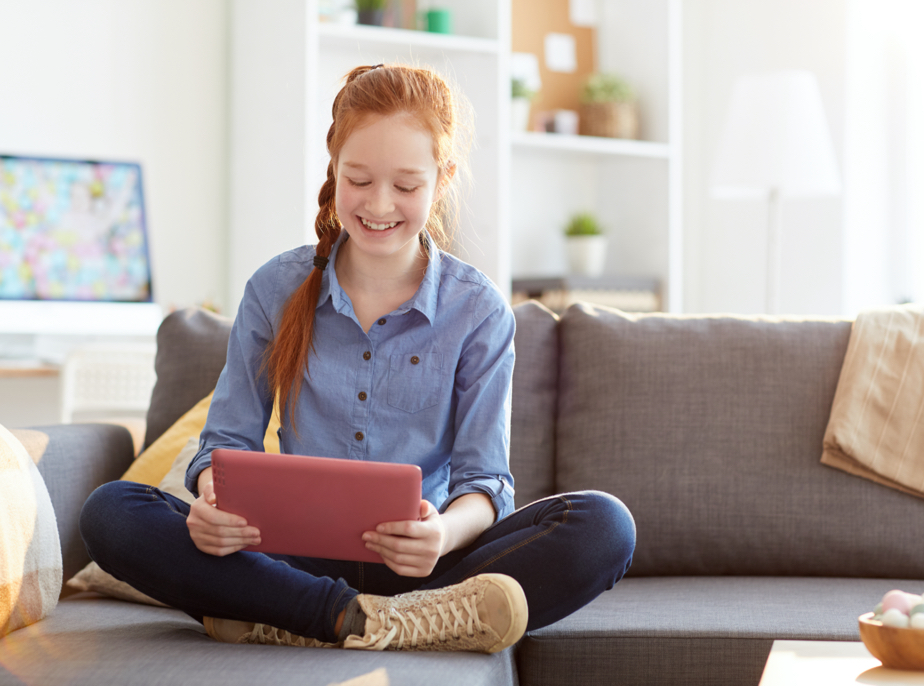 There's new stress for parents and educators as kids try to keep up with school and friends while everyone's stuck at home during the COVID-19 pandemic. How do you ensure your students/kids continue to engage with future-readiness while homebound?
Remember back to the beginning of March, when few people had heard of social distancing let alone practiced it?
Seems like a long time ago, doesn't it?
As people focus on short-term priorities like staying virus free and healthy, thoughts regarding the future can get sidelined.
It's imperative that students, particularly those who are nearing the end of their high school education, remain focused on becoming future ready. Parents and educators should continue to be part of this process during these times.
But what can be done when schools are closed, and many areas are on lockdown? Don't stress. Even now, students can continue to grow & become future ready.
Here are six ways to ensure you stay on top of your student's future readiness goals/plans.


Stay On Top of Your Children's College Applications
Many high school seniors had already applied to college before they became homebound and were expecting to hear about acceptances. Under the best of circumstances, the time before May 1, National College Decision Day, is stressful. And now?
Instead of waiting for a reply, parents/guardians can reach out to the schools/universities their children have applied to. Many colleges have extended their deadlines until June 1, so there is more time than you might realize.
"It was an 'obvious' call to give families more time to assess their means and choices as students focus on their learning, safety and well-being," says David Burge, Vice President for enrolment management at George Mason University in a Washington Post article.
Parents/guardians of students who have not yet heard from colleges should reach out to those they are waiting to hear from and ask about acceptances while keeping in mind that time has likely been added to the process.
Arrange Virtual Campus Tours 
And what about students who have been accepted to multiple colleges? Typically, students who have the means visit campuses of the colleges they are considering. Checking out classes, talking to current students, etc., can be invaluable to the decision-making process.
While students will miss the opportunity to tour a campus in person, they can still get a sense of the colleges they are considering via virtual campus tours. Xello enables students to virtually check out any college campus in the U.S.
Colleges are going beyond virtual tours to help students make their admission choice. In an NPR article, Marie Bingham, founder and co-leader of the non-profit ACCEPT, which works with admissions offices, reports that schools have posted additional videos and increased their chat availability. "That's one of the things that admissions officers are working on really hard right now, is making sure that even if students can't visit, that they can still get a sense of a place and of information," says Bingham.
One school increasing its availability is North Central College in Northern Illinois. The college offers prospective students the opportunity to virtually meet with admission counselors or attend a virtual information session.
The University of Virginia, according to the NPR article, had all of its campus tour guides make TikToks.
In short, there are ways for prospective students to get a sense of the colleges they are considering. They need to take action, and parent/guardians/educators can encourage their students to be proactive and learn more about the schools they are considering.


Use School Counselors as a Valuable Resource
While just about every school has shut its doors, school is still taking place. The switch to distance learning means different things depending on the school and district.
Administrators, therapists, and guidance counselors continue to work and provide services in conjunction with distance learning. Guidance counselors, whose jobs include helping your students with the college application process, can be an excellent resource.
Because guidance counselors are focused on the college scene, many have insights and information regarding the acceptance process not readily available to or easily found by lay people. In addition, experienced counselors may have forged connections with the college or colleges your child/guardian is considering. Such connections can be invaluable in getting the information your student seeks.
Furthermore, assuming that a guidance counselor has met with your child/guardian throughout their senior year, they have developed insights on what school best suits your child/guardian. A parent/guardian can reach out to a guidance counselor for help with navigating a child/guardian's college decision.
Review College Requirements
And what about parents/guardians of students in the class of 2021? Spring is a prime time for students to take the SAT and ACT. Yet, neither test has been given this spring. Both testing companies have been making alternative plans, but those are not definitive. Because of this uncertainty, some schools are waiving the standardized test requirement.
Parents/guardians can help alleviate students' anxieties by staying on top of the shifting college requirements; periodic checking of school websites for the latest updates should be a priority.
High school guidance counselors and other educators should also stay on top of the changing requirements and serve as liaisons between colleges and students and communicate the changing requirements to parents/guardians/students.
Arrange Virtual Job Shadowing Opportunities/Interviews
Not all students are preparing for college. Becoming future ready for some students means preparing for the world of work.
Shadowing a professional can be an eye-opening experience. Getting a sense of the daily routine a profession demands can help a student determine if a job is appropriate for them.
With so many professionals working from home, it might seem impossible for your student to have a shadowing opportunity. While being at a job site is unlikely to be an option, shadowing is still possible.
Consider the virtual job shadow program at the University of Arizona. This program is billed as an "informational interview," a "hybrid of an amazing networking opportunity, an info-session, and a job interview."





Parents and high school educators can reach out to workplaces and try to organize similar events for their students. Educators may have former graduates or connections with others who can act as conduits to arrange a shadowing opportunity.
Shadowing during these challenging times may be even more valuable, enabling deep insight into how the position/employer works under tough circumstances. Companies that are functioning reasonably well and treating their employees with decency during these times are likely ones that your student would want to work for.
Use the Right Future Planning Software (Can Easily Be Done Virtually)
Finally, there are a number of quality future-readiness programs that can be accessed at home, including Xello.
The "Every Student, Future Ready!" EdTech tool has a program that K-12 students can use to help prepare for future success. The program engages students as they gain self-knowledge and critical life skills and determine personalized plans. The award-winning program helps every student, regardless of background, ability, or pathway, understand their future academic and career possibilities.
Parents/guardians can continue to encourage their students to utilize Xello from home. For students who used the program at school, the opportunity can be comforting as part of a continued routine.
Because the program, which has a built-in personalized curriculum that teaches critical real-world skills, your student can appreciate and recognize the benefits of what they are doing during this down time.
The program includes Xello lessons, enabling you to take advantage of ready-made lessons that will prepare your students to become future ready without leaving the comfort of their homes.
Plus, Xello's mobile experience offers students the flexibility to extend their learning beyond the classroom and explore their future options with ease.
Finally, Xello a has screen-reader and low-vision accessibility so special needs students can use it.
Xello enables your students to focus on becoming future ready with a fun & engaging program. By using Xello, your students can remain focused on future possibilities despite today's challenges.
Resources for Further Reading
Free Resources for Schools, Educators & Parents During COVID-19
How to Use Xello for Remote Learning
5 Ways to Facilitate Remote Learning Successfully During Uncertain Times