How to Build Relationships with Parents to Create a Seamless Future Readiness Experience for Students
Lynda Byrne
|
June 18, 2021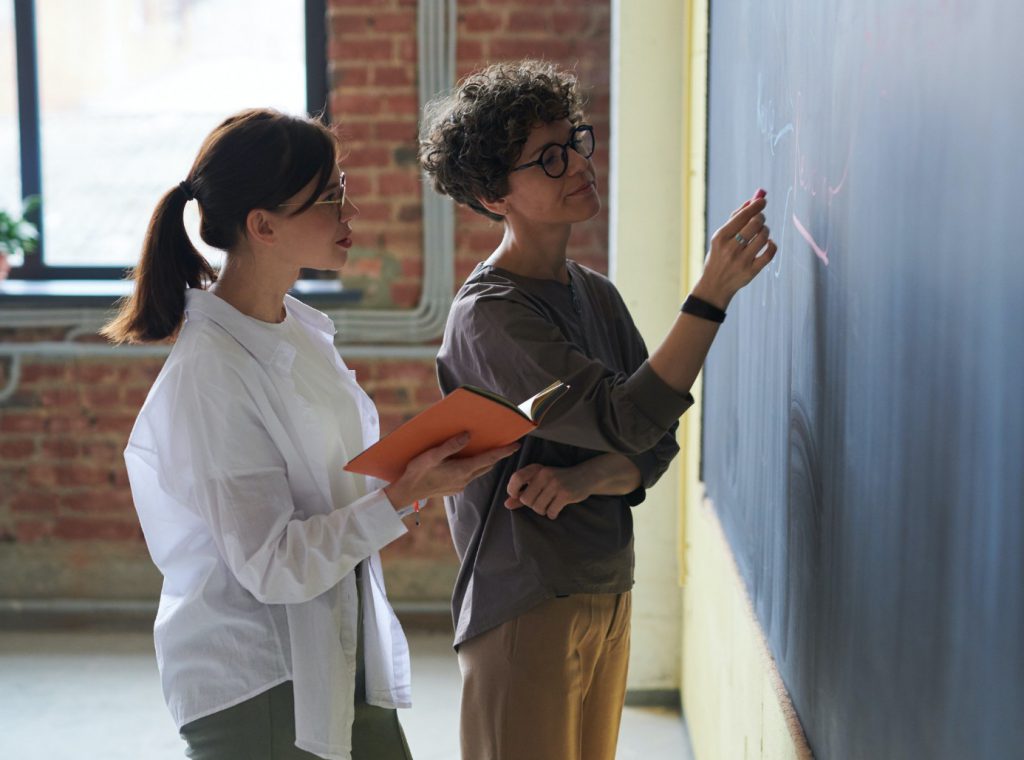 As educators strive to get each and every student future ready, there's one secret ingredient that could lead to wild success: Parent / family involvement. Lynda Byrne shares ways to build relationships with parents—and keep them engaged every step of the way.
There is a strong, unspoken partnership that exists between parents and educators. And when it comes to future planning and the life skills students require beyond the classroom years, this partnership is crucial.
But the expectations of this parent-educator partnership isn't the easiest to define or communicate. A curriculum may not cover certain social-emotional skills, but parents may expect that their kids are taught these crucial life skills while they're at work. Meanwhile educators, mandated to cover specific topics in a year's curriculum, hope that parents are covering 21st-century skills not covered in the classroom.
To support students in their future planning, parents and educators need to be aligned. So, in this post, we're addressing both sides of the partnership with suggestions and activities for how each can work to ensure each student is ready for the world after high school.
3 Ways Educators Can Get Families Involved in Their Child's Future Planning
It's important to align with families on what is being taught at school and equip them with strategies for helping their kids succeed not only in the classroom, but at home too. Here are a few suggestions for involving families in your CCR program.
Create Opportunities for Parents to Participate in the Classroom/School
Throughout their school years, it's important to expose students to as many career paths as possible so that each one can envision an exciting and fulfilling future that fits their goals and values. But for many students, their grasp of career options can be limited to the careers they see play out amongst family, at school with educators, or in the media.
So, if your students are limited to knowing about careers solely through the adults around them, why not introduce them to a more diverse group by enlisting the help of all the parents and guardians? Inviting families to participate in a career day or to drop in for a quick career Q&A session during class is a great way to both involve families in future-readiness initiatives and expose kids to more career pathways.
Suggested Activity: Invite parents to speak about their careers
If there are specific skills your school is looking to improve with students, such as writing or a SEL topic, invite parents with different jobs to speak to students with an emphasis on why that skill is important to their career path.
Keep the Lines of Communication Open
Communication is the cornerstone of any relationship, so it shouldn't be underestimated when it comes to the educator-parent one. Whatever the form of communication, whether it's email or direct phone calls, make sure there are plenty of opportunities to keep parents informed of what's going on in their kids' future-readiness curriculum.
And, not only is it important to listen to parent suggestions or feedback, but remember to close the feedback loop. For instance, if a parent provides a great idea for a student project, class activity, field trip, etc. and you use the idea, follow up by sharing how it went. This will empower families to continue to provide great ideas knowing that it was used and appreciated. But, with busy schedules all around, how can educators ensure parents are kept up-to-date and engaged in their children's future readiness activities?
Suggested Activity: Start or contribute to the school's email newsletter
To help keep parents informed on the school's future readiness initiatives, create a monthly or quarterly email newsletter. An email newsletter is a great way to let families know what future-readiness activities their kids are working on, allowing them to ask their kids about the project or offer their support. Also, if you have a career day at school and are looking for parent volunteers, an email newsletter is also a great way to put the word out to parents.
Encourage parents to talk about money
The topic of money and family finances continues to be a taboo topic or one that parents are simply uncomfortable navigating. And, whatever a parent's good intentions are for avoiding the topic, it's the child who ends up losing without this education. Especially as students get into their senior years of high school, money and financial responsibility become essential future-readiness skills.
As Liz Gyori points out in this CollegeWise article Please Talk to Your Kids About Money, a real disconnect happens when a student has a stellar future-readiness plan and is accepted to great schools, only to be told that their future plans don't work within the family's financial situation. How discouraging for that student!
Especially once their children get into the high school years, families should start educating their kids about money and setting realistic expectations. It seems to be an uncomfortable, even taboo topic for many families and there doesn't seem to be a set time/dedicated time to talk about finances, but kids shouldn't be set up for failure in this area.
Students who don't learn about money and financial responsibility at home will inevitably learn the hard way once they get past high school — especially since credit card companies like to set up promotional booths on college campuses and hand out credit cards to any interested freshman.
Suggested Activity: Complete the Xello Lesson 'Careers and Lifestyle Costs' with their parents.
This out-of-the-box and interactive lesson on Xello's platform will help students identify some of their most important lifestyle goals and assess whether or not they can achieve their lifestyle goals in a career that interests them. When done as a family, this activity could be a great ice breaker for other conversations about money and what is realistic for college tuition.
3 Ways Parents Can Support Your Future-Readiness Initiatives
For parents and guardians, guiding their children towards a successful future can feel overwhelming. It can also be a frustrating experience if their child doesn't freely share what they want for their future or take advice offered to them. If this is the case, the guardian and child need to be in a relaxed environment or participating in an activity that can help the guardian make inroads in this important conversation.
Here are some suggested places or scenarios for where parents and guardians can engage their kids in conversations about the future:
In the Car
Sometimes the only time to catch up with family members is when you're on the go. But this turns out to be a great place to talk about college and career planning since some of the best conversations happen when you're in relaxed, no-pressure situations.
Unlike when you're sitting across from one another at dinner, sitting side-by-side in a car naturally lessens the intensity of any conversation. With a parent's attention on the road and not solely on the child, the child may find it easier to talk about their future dreams in this more casual environment. If there's an upcoming road trip this summer, parents can make use of the great, open road for some great, open conversation around ideas for the future.
Some suggested questions to kick start the conversation:
"You know, when I was your age I wanted to pursue a career in ____. Did you know that about me?"
"If you could do any job in the world, what would it be?"
While Watching TV
For adults, watching tv can be an escape from reality or a way to "shut off your brain" after a long day of meetings. But parents can leverage this entertainment medium to engage with their kids when it comes to college and career readiness.
First, parents can take note of what their kids are watching. They may not like or even understand some of the Netflix series or Youtube channels their kids enjoy, but asking them about the shows can be a great conversation starter about their interests, who they look up to, etc.
It's also worth noting that the movies and TV series that young people watch directly impact their understanding of the type of adult life they could lead one day. If a parent worries their child has limited beliefs around potential future pathways, the parents should consider what roles are being played out on the shows they watch.
Family activity for college and career readiness:
As a family, list the tv series and movies you have watched in the last month. For each of those listed, list out the various professions represented in those tv series and movies. Consider the following questions together:
Are the professions similar because you watch similar shows (i.e, medical dramas)?
Is there good racial and gender representation in the careers (ie., women as respected police officers)?
Are there any connections between what your kids are interested in pursuing in their future careers and the shows they're watching?
If there are not many connections between what your kids want to pursue, make a list of career paths of interest and research online movies and tv series that feature those future pathways. For parents of young women, here is a list of documentaries about inspirational women
Get Your Kids to Open Up with a 'No-Talk Notebook'
If the young student in your household is unlikely to discuss their day, let alone what's really troubling them at school, engaging in future-readiness chit-chat probably isn't on the table. Many kids answer questions about their day with "fine" or "I don't know" or "I don't want to talk about it" because they're avoiding all the follow-up questions parents inevitably ask. To get your closed-off kid to start opening up, focus on creating a safe space for them to tell you what's going on in their world. If you think they have questions about their future options (or anything for that matter) that they're too shy to ask you about, try this step before engaging in conversation.
Suggested Activity: Share a 'No-Talk Notebook' with your child
Grab a new notebook that you and your child will share. On the first page explain that whatever is written in the notebook won't be talked about unless they initiate a conversation with you about it. Otherwise, it's a safe space for them to tell you what's bothering them, admit to their fears, ask you about relationships, money, insecurities, advice, whatever they need. When they've written something new, they can leave it for you at a designated spot (like on your bedside table) and you can do the same when you've responded.
For more junior-level students, post-secondary education is years away and adult life feeling light years away. But, when self-knowledge and future planning is an engaging, ongoing process for a student, everyone can feel assured that they are not left panicking about their future come senior year.
When parents are aligned with their child's interests and future goals, they are more equipped to play the supportive role. Xello's soon-to-be-released Family Portal will help keep parents informed and in the supportive role with more ease than ever before. Helping to bridge the gap between educators and families, the Family Portal will connect educators with families, all in an effort to support students, get them thinking about their future, and keep them engaged every step of the way.