Did the Pandemic Shift Educators' Focus on College and Career Readiness? [Xello Report]
Heather Hudson
|
October 4, 2021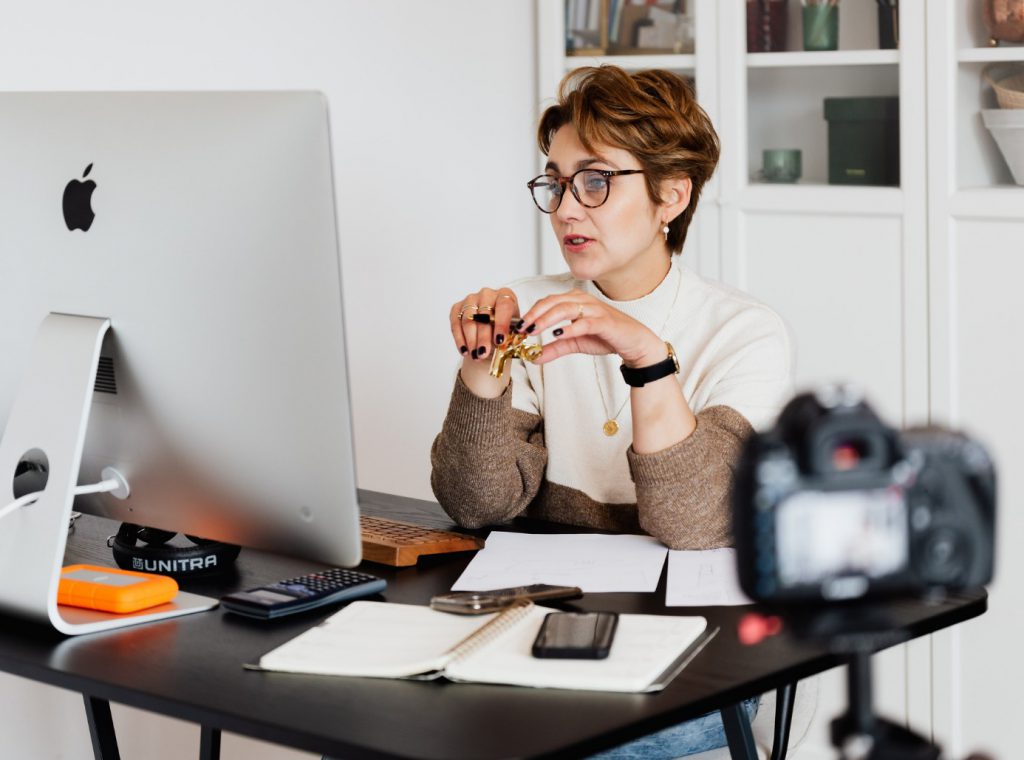 How did the COVID-19 pandemic affect CCR in districts across the US? We asked educators to share their experiences.
We surveyed more than 100 educators and leaders in counselling, CTE, and administration to check in on their college and career readiness (CCR) efforts throughout the most tumultuous phase of the COVID-19 pandemic. Their responses shed some interesting light on the impact of COVID-19 on future readiness initiatives in districts across the US.
We wondered whether CCR efforts were stalled, deprioritized, or forgotten altogether. We couldn't have been more wrong.
Download the Xello Report: The State of College and Career Readiness in K–12
The Results Are In: CCR Mandates Remain a Priority for Educators
Although CCR requirements vary from district to district, even school to school, the educators we surveyed affirmed that there is some state or district guidance when it comes to future readiness. Overall, educators rated the educational system an 8/10 for its capacity to prepare students for college and careers.
[xo-module id="13089″]
Here at Xello, we understand the importance of implementing CCR programs that empower districts to carry out their state or district mandates. For example, Junction City High School (JCHS) in the USD 475 district in east Kansas has an ambitious curriculum structured around 16 nationally recognized career clusters. During the upheaval of the COVID-19 pandemic, JCHS used Xello to keep CCR activities on track – and make distance learning possible.
"The two middle schools and the high school continued to use Xello to assist with our enrollment process and some career development activities," said Becky Hickert, interim Business Information Technology Academy principal and post-secondary coordinator.
She used Xello with students who couldn't continue their work-based learning sites due to the pandemic.
"We did things like further career research, assessed how their personality results related to a potential career, and drilled down which post-secondary schools they were considering."
"Our 9th graders [also] use Xello as part of what we call Success 101. It's a curriculum that integrates with Xello that helps students build a 10-year-plan. Their original four-year course plan is part of it, and they complete lessons and inventories, really diving into, 'Who am I?' and 'Who do I want to be?', 'What problems do I want to solve?', 'How do I want to contribute to society?'" said Hickert.
Download the Xello Report: The State of College and Career Readiness in K–12
The Results Are In: EdTech Software Gets the Job Done
Most districts team up with EdTech software to accomplish their CCR goals. In fact, nearly 80% of respondents said there is a college and career readiness software program implemented at their schools.
When it came to assessing future readiness, here's how educators ranked the indicators:
Social emotional learning (SEL) competencies
Standardized test scores
College or university enrollment
Workforce readiness
Graduation rate
Grades
Administrators and educators are increasingly recognizing that SEL has a huge impact on students' ability to learn and be future-ready. Developing "soft" skills like communication, collaboration, problem-solving, and self-management allows students to handle tough situations independently and manage their emotions and interactions with others, among many other benefits. Read how Xello helps students develop SEL skills.
EdTech software is a proven tool that helps districts achieve other future readiness indicators as well. For example, Xello offers a work-based learning module that allows students to prepare for the workforce. Its administrative functions also help students and counselors track everything from course progress to college admissions requirements.
Download the Xello Report: The State of College and Career Readiness in K–12
The Results Are In: The COVID-19 Impact on CCR and Student Engagement
In March 2020, students across the US were sent home from school indefinitely. What followed were months upon months of uncertainty. While some districts forged ahead with remote learning, others adopted a hybrid in-person/at-home model. As we approach the 2021/22 school year, hybrid learning is still very much in effect in many districts due to outbreaks of COVID-19 in communities across the country.
Ask any educator what this abrupt change meant for them and "student engagement" is high on the list. It was tough to provide engaging learning experiences for students at home. And as the pandemic dragged on, issues like the digital divide and deteriorating youth mental health as a result of isolation exacerbated the engagement problem.
[xo-module id="13083″]
Despite the many challenges, 41% of educators surveyed experienced an increased emphasis on CCR activities in the 2020/21 school year due to COVID-19. (About 37% saw no change and 22% reported a decreased focus.)
In their words:
Positive
"Through this time, we can be more aware of the importance of professional preparation in times of emergency."
"We have enhanced our outreach to graduating students. We don't want anyone left behind because of COVID."
"We reserved professionals to use their full capacity in college and career activities."
Negative
"Due to COVID-19, the [CCR] activities to be attended could not be carried out as scheduled."
"We had the potential to widen already existing disparities—some students have additional support through personal networks."
"We have a lot of work to do to catch all of our students up and ensure they are college and career ready."
At Frisco ISD in Texas, Dr. Stephanie Cook, managing director of guidance and counselling, refused to put CCR on hold despite the pandemic. In the virtual learning environment, Xello continued to be an important resource. CCR was part of the guidance lessons included in students' weekly newsletters and Xello activities became part of the guidance lessons. Whether they were learning at home or in school, students could always revisit their profile in Xello, explore independently, or do grade-appropriate lessons.
Read more about Frisco ISD's switch to Xello during the heart of virtual learning.
With limited access to students and constraints on the way they could reach them, the educators surveyed said they focused on skill development, career research and exploration, and college placement testing.
The struggles associated with educating during the pandemic gave rise to some student independence. Student portfolio creation in Xello and the development of a self-paced Xello curriculum were among the top newly implemented CCR activities throughout this time.
Download the Xello Report: The State of College and Career Readiness in K–12
The Results Are In: Student Motivation Remains High Despite the Pandemic
Educators rated students' overall motivation and engagement during a normal school year an 8/10. It only slightly dropped to 7/10 during the pandemic.
Educators across the country were consistently amazed by the resilience of their students. Despite significant challenges and myriad setbacks, many young people remained dedicated to their schoolwork and hopeful for the future.
We're sure we can credit the tireless work of educators—inside the virtual classroom and out—and the many digital tools they used to engage their students. While teachers were most definitely the engineers, EdTech tools served as the engine to keep education running.
Despite the havoc the pandemic has wreaked, it has not dampened the push for future readiness in the next generation. Together, we can continue to make CCR a priority and a possibility for students everywhere.
Download the Xello Report: The State of College and Career Readiness in K–12