College Planning Timeline for Juniors
Larry Bernstein
|
October 13, 2022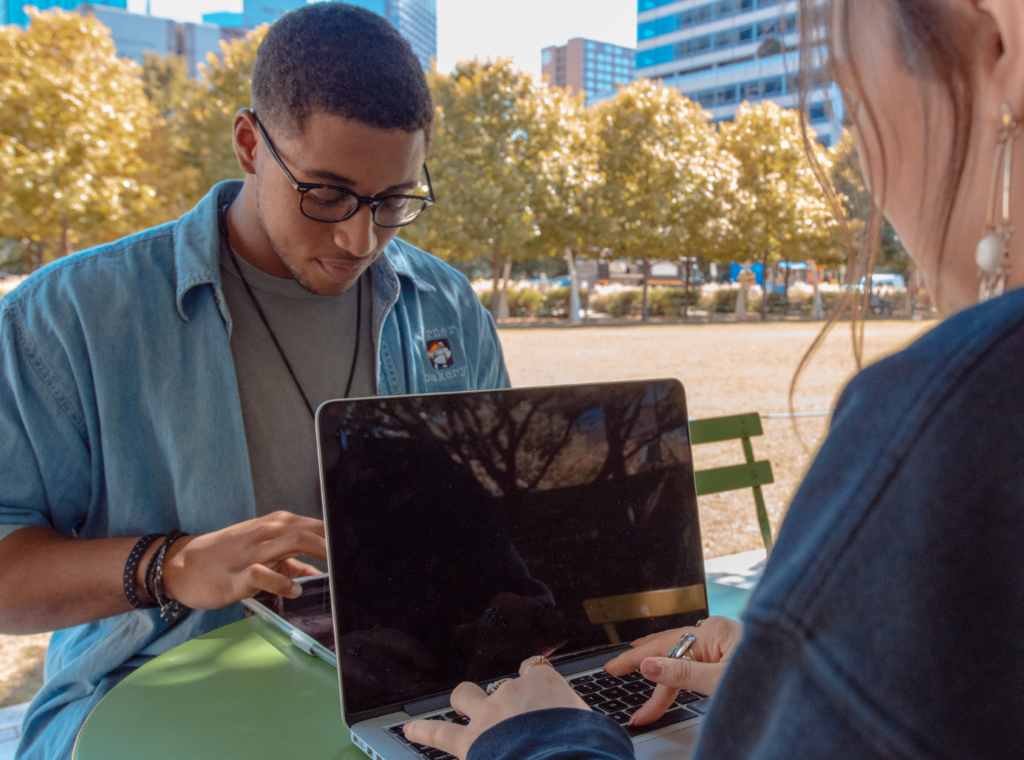 College may be a few years away for high school juniors, but it's never too early to start planning. Here's a college planning timeline for juniors.
Rising high school juniors are closer to college than they are to middle school. Time flies. Traditionally, junior year is the most challenging for high school students. Part of the reason is Junior year is when post-high school plans need to be considered more carefully. Below is a college planning timeline for juniors that is organized by season. The timeline can ease some of the stress that high school students and their families may feel as they enter the college planning process.
Summer (Before Junior Year): Begin Preparing
Rising juniors who have a productive summer regarding college planning will feel less pressure during the school year. Summer can and should still be fun and relaxing as well as time for a job to save money (it will be needed!). Work in the steps below to make it a valuable summer for college planning.
Test Preparation
While some colleges have dropped the requirement for standardized tests, many still expect to see it as part of a college application. So, summer before junior year means test prep and taking practice tests for the SAT and ACT. Score a full-length practice test of both an SAT and ACT. Review your test scores to determine which you did better and determine where to focus your time. Similarly, find online sites that help with practice and consider hiring a tutor to help you with areas that you find especially challenging. This is the beginning of test prep and the goal is to get a clear understanding of what the test entails– look down the timeline when to take the test.
Campus Tours
A genuine college search involves visiting college campuses. Because you are at the beginning of the college admissions process, it's important to visit (virtual tours are also helpful) different colleges – big, small, state, private, city, secluded – so you can start figuring out which is most appropriate for you. Perhaps, you can visit distant colleges as part of a family vacation. Don't forget to check out local colleges too as the best choice might be right in front of you. By the end of the summer, if you have begun to understand what interests you (and what doesn't) in terms of college types, you are in good shape.
Other Considerations for College Planning in the Summer Before Junior Year
Review next year's classes. Are you taking challenging courses? AP classes? Have you been involved with extracurricular activities? If not, make a list of two or more that you want to participate in.
Fall of Junior Year: Seek Out Help
When you return for your junior year of high school, you are thrust into a new role – upperclassmen. You may have a growing sense of pride and confidence. Great! Enjoy your elevated position. However, don't forget that you will need help along the way, and make it a priority to get good grades.
School Counselor
Some high schoolers have little interaction with their counselor in ninth grade and tenth grade. That needs to change. Reach out to the counselor early in the school year for an appointment. When meeting with your counselor, review your high school transcript. Have them weigh in on your schedule. If you are not taking rigorous courses that put you on track for college admission, strive to change your schedule. Become a presence in the guidance suite. The counselor can be a fountain of knowledge that will help you through the college planning process.
Test Prep
Yes, still. Many high schools offer the PSAT and the PreACT. You can make a final determination of which test to take. With this determination, you should kick test prep into high gear. Review the
SAT/ACT test dates and decide when you want to take it. Most students take the test at least twice – once in the fall/winter and a second time in the spring. Register for the exam. Note, you need to sign up in advance to claim a spot.
Other Considerations for College Planning During the Fall of Junior Year
Keep your grades up. Many colleges look at a high school student's junior year grades first. This is especially true if you apply for early admission. Participate in extra-curricular activities – don't sign up and then ghost them. Strive to obtain leadership positions in groups. Consider volunteering at a local charity. Each of these things is helpful in building a resume that will grab attention.
Winter of Junior Year: Time For Action
At this point, your march towards college admissions has been more theoretical. However, as the calendar flips and short winter days are the norms, it's time to start getting practical.
Take the SAT/ACT
At some point during the winter, you should take the SAT/ACT. Again, most high schoolers take the test a second time and raise their score. However, knowing your test score helps you establish which colleges to truly consider. Having the test results of the first exam also helps you prepare for the second go as you can study those parts which you determine can be raised.
Back to the Counselor
Meet with your counselor. Discuss the SAT subject tests, which some schools require, and determine which, if any, you will take. Go over classes, including advanced placement courses, take during your senior year. Get their input about summer opportunities on college campuses. You may want to spend time in a college dorm and earn college credit before you even officially arrive on campus. High school counselors can also help in regard to finding jobs and internships that can buff up your college application.
Financial Aid
Filling out financial aid forms, applying for federal financial aid, and reviewing financial aid packages are events that happen in senior year. However, this is an appropriate time to be searching opportunities for financial aid awards and financial aid opportunities. Your high school guidance counselor should be able to offer tips on starting the financial aid process. Start scouring the web (including the colleges you're considering) and looking for potential scholarships. Along these lines, have family discussions about the budget. Having an idea about costs and available funds can help you make your list of target colleges.
College Fairs
Most high schools have college fairs for juniors in late winter or early spring. By this point, seniors are just about done with the college admissions process (they're eagerly awaiting acceptance letters), and the focus is more on juniors. The college fair is a great opportunity to learn about schools and even meet college students who may be serving as student ambassadors. College students who are student ambassadors are typically happy to stay in touch and answer questions that you may have about what the school offers. While at the fair, take in as much college planning advice as you can.
Other Considerations for College Planning During the Winter of Junior Year
Winter break can be a great time to make more college visits and or take virtual tours. Also, sign up to take the SAT/ACT a second time. Later in the year is better since you can draw on what you have learned in class. The same goes for subject tests.
Spring of the Junior Year: One Big Test Date
Does it seem like junior year of high school is just registration deadlines and tests? Well, it doesn't get any better in the spring. You may want to dream about your senior year but that will have to take a back seat to studying and taking various exams.
Take More Tests
During the spring, you will be busy taking tests. There's the second SAT/ACT test, AP exams, and subject tests. And of course, final exams. The good news is that receipt of these test scores will help you formulate a list of what colleges to target (including reach schools).
Update and Create the College List
By this point in the college admissions process, you've made some visits, made an initial determination regarding finances, taken crucial exams, and spoken with college students and college reps. So, now you should make a list of up to 15 schools you want to zero in on. Visit the school's websites, download pertinent information, and try to talk to counselors and students. Most importantly, view the college applications and take note of deadlines.
Approach Your Teachers
A key part of the college application process is teacher recommendations. Consider which teachers you could ask for letters of recommendation. Getting the recommendations now rather than during senior year leaves you with one less thing to worry about during the next step of the college application process.
Other Considerations for College Planning During the Winter of Junior Year
Finalize your summer plans. Strive to include something that will help you with college admissions. If necessary, plan out more campus visits.