Financial Aid Resources for Students
Heather Hudson
|
April 1, 2022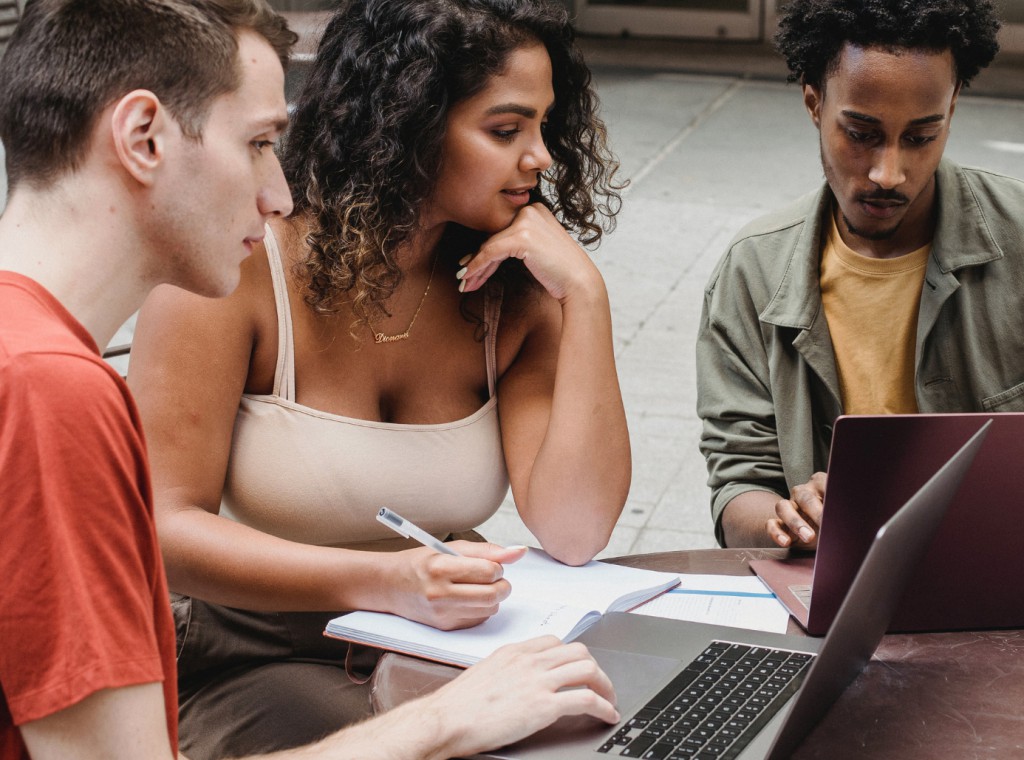 Help your students access the wealth of financial aid resources available to them with this comprehensive guide.
While some seniors are focusing on grades, SAT scores, and recommendation letters to help them get into college, others can't get past the potentially insurmountable cost associated with higher education.
Cheryl Rapp, College Affordability Specialist for the Wisconsin Department of Financial Institutions, isn't surprised.
"I tell students to be prepared for sticker shock. It's staggering when you see that the cost of college for one semester could be $40,000. [Once they learn the cost], a lot of people believe they'll never be able to afford it. And that's not true because everybody is going to qualify for some type of financial aid. Don't be shocked with the price because it's not the true cost of what you're going to be responsible for when you do actually go to college," she shared in a Xello remote roundtable on the subject.
Rapp is right. There is an abundance of financial aid available to students who need it. But figuring out where to find it and how to apply may not be so easy. That's why we've compiled this ultimate list of financial aid resources for educators to share with students and their families as they prepare for the cost of college.
Free Application for Federal Aid (FAFSA)
[xo-module id="10961″]
This is where to start: The FAFSA is a form that any US high school or college student can fill out to find out if they're eligible for federal financial aid. And there's a lot of it to go around – $150 billion was available for the 2022-2023 year alone. The form "opens" every year on October 1st and students are advised to fill it out early because schools often distribute student aid funds on a first-come, first-served basis.
According to the Education Data Initiative, although 83.8% college students benefit from some form of financial aid, public aid programs are usually underused. In one academic year, more than $2 billion in federal student grants go unclaimed.
For information and help with FAFSA, students and families can call the FAFSA hotline 800.4.FED-AID. And Arizona educators should also know about Ask Benji, Arizona's FAFSA digital assistant, a text-message based chatbot programmed to respond to FAFSA and Financial Aid questions 24/7.
State Student Aid
If your students don't meet the eligibility requirements for FAFSA, state student aid may be available to help them reduce the costs of education. Every state has its own funds and process for allocating financial aid, mostly in the form of grants and scholarships.
It's important to note that some states only require that a FAFSA form is filled out, while others ask families to complete a separate application. The Federal Student Aid Office suggests contacting your state grant agency for more information, and to do it early in the school year.
Post-Secondary Schools
Many college and career schools offer their own scholarships and grants. Students are advised to check school websites and consult with schools' financial aid offices for a list of what is available and how to apply.
Private Companies and Non-Profits
Plenty of corporations, associations, and non-profit organizations offer merit-based scholarships for students in need. It's helpful for each student to think about their individual circumstances (e.g. women in STEM, marginalized communities, military families, etc.) and how that might translate to a well-deserved financial leg up. Some parents' companies offer scholarships to their employees' students, so it's worth checking around close to home, too.
Students can do an online search for scholarships and look for what's available from:
Charitable foundations
Religious or community organizations
Local businesses
Professional associations related to the student's program of interest
Scholarship Search Engines
There's truly a scholarship available for every student. Guide your students to take a spin through various free scholarship search engines that can direct them to high-value financial aid.
Federal Work-Study Program
Students can plan to work a part-time job to help them pay for the cost of tuition while going to college. Jobs may be on or off campus and many of them are relevant to students' course of study.
To find out if they're eligible, students are advised to check with their college's financial aid office.
Federal Student Loans
The William D. Ford Federal Direct Loan program allows students in need to borrow directly from the US Department of Education. It's available at select schools across the country. Interest rates are fixed and lower than what's typically offered in a private loan and you don't have to start paying it back until you've left college or reduced to below half-time. The government even pays for interest on some loan types if you demonstrate financial need and you might have some portion of your loan forgiven if you meet specific criteria.
Private Loans
A loan from a financial institution is often a last resort for students because they carry interest and may take many years to pay off. Here's a list of private loan providers to consider.
Individual financial institutions also scholarships that are worth looking into, including:
The financial aspect of college can be exceptionally challenging and stressful for families. It's important to offer financial aid resources often and early to help them see what's available and how to take advantage of it.
As Rapp told our remote roundtable, it's important to remember that educators can also ask for assistance as they help their students through the financial aid process. "There's information out there and available for people. Feel free to reach out yourself to any college financial aid office and ask the questions your students are coming to you with."