College Planning Checklist: How to Prepare Your Students for College During a Pandemic
Heather Hudson
|
October 22, 2020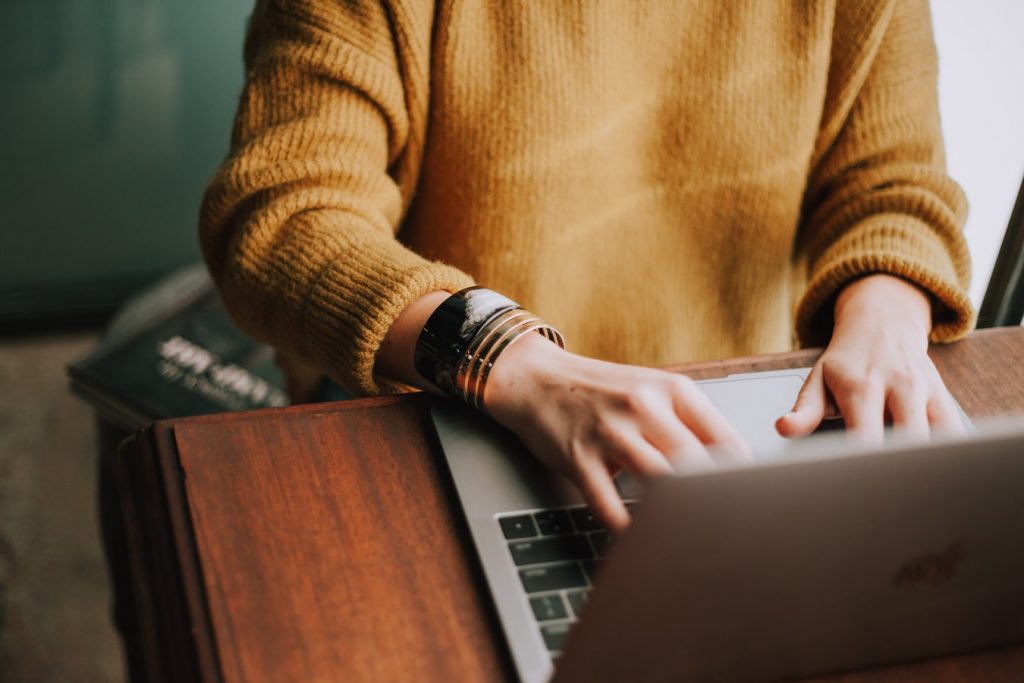 Is it possible to sidestep aggravation and serious stress while students prepare for their future? Yes, it is. With our college planning checklist, you're bound to empower your students to become college-ready even amidst so much uncertainty.
It's time to prepare your college planning checklist. And you have a lot to do.
You've posted the FAFSA deadlines, and are encouraging students to take the ACTs and SATs, cajoling them to schedule virtual college visits, prodding them to ask for and submit their letters of recommendation early, and anticipating all the ways they'll need to be ushered through the college application process.
You're doing everything you can to make this stressful time easier for your students and ensure they complete everything on time. 
But what about you? Who's paving the way for counselors to gather, share, and track college application information in an efficient way? Who's making it easy for you to connect with your students who may be learning remotely or in a hybrid remote/in-class model?
Three words: Future readiness tool. 
We can't speak for all programs, but we can share what Xello offers to make this challenging time smoother for students—and counselors. Let's walk through a typical college application checklist and show you how the right tool can make the process easier for everyone.
College Applications Checklist
With Xello's College Application tool, students are put into the lead role and counselors take their rightful place as a supporting player. Here are the most common steps along the journey to applying for college.
Narrow down the list of colleges. 
Students with access to Xello will have a personal profile where they have been doing future readiness planning. They may have already saved a number of careers, college programs, and specific colleges that interest them. Ask them to narrow that list down to five to 10 colleges where they want to apply. Whether you're working with them in school or virtually, pull up their Xello profile and verify their choices with them.
Review application information for each college chosen.
In Xello's College Applications tool, students will be prompted to create applications for each of their desired schools. A checklist of application requirements will automatically be populated so students know exactly what (and when) they need to submit to apply, including essays, extracurricular requirements, testing, etc.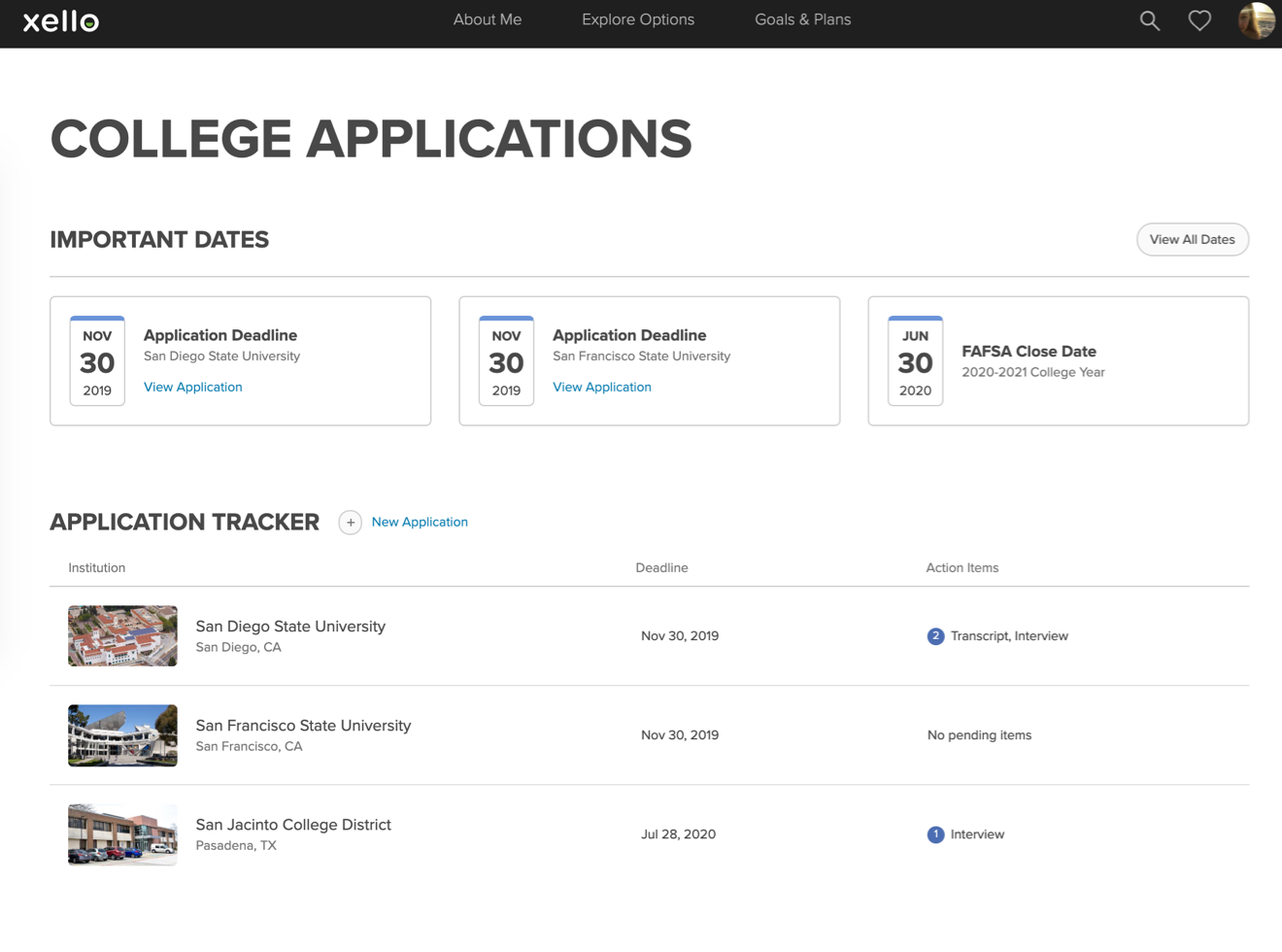 Create a college planning checklist for each application.
The College Application tool has taken on this step for students. Everything they need to know and do is at their fingertips in a visually clear way. Students can personalize their checklists by adding custom tasks, such as a creative portfolio or interview, and assigning due dates to certain requirements. As students make progress on their applications, they can simply mark those steps complete and watch their to-do items shrink. 
Consider financial aid for every application.
Whether students are looking to learn more about the FAFSA application process, searching for local scholarships that match their profile, or requesting a transcript, they can find it all in one central spot in Xello's Knowledge Hub. This is where students will have access to helpful resources about financial aid options. Note: the 2020-21 FAFSA application is now live. If they haven't already, now is the time for students to apply!
Keep track of all due dates.
Some counselors advise their students to make a master calendar and note all test dates, fees, deadlines, application due dates, and recommendations, transcripts and other documentation. If your students are using the Xello College Applications hub, all of these dates are built right in.
Students have a visual snapshot of all the applications they've started; relevant deadlines and pending action items are summarized within the Application Tracker, making it easy for students to see exactly where they're at and what they need to do next.
Gather letters of recommendation and transcripts.
Students can request letters of recommendation straight from their application checklist in Xello. Before they do, they'll get a brief primer on the process of requesting a letter of recommendation and are offered tips on what makes a good request.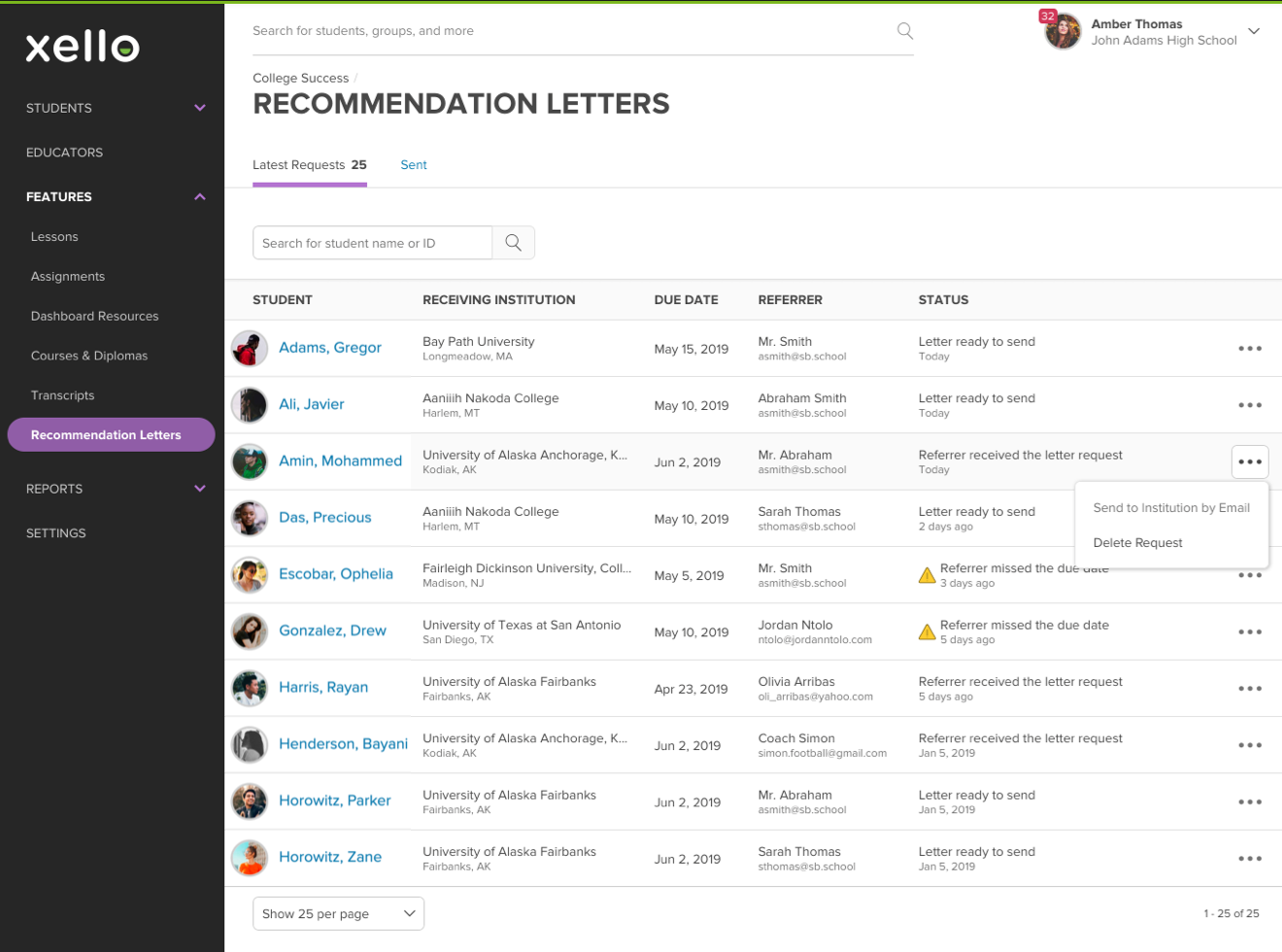 Recipients are notified by email when they receive a letter of recommendation request. They'll see the student's personal note, plus the request deadline and they can securely upload their recommendation letter on Xello. It'll go directly to the student and the college. Best of all, students can track the status of the requests right in the College Application tool. No more wondering if the person has received or submitted their request!
Prepare for and take the SATs and ACTs.
Some colleges declare themselves 'test optional' or 'test blind'. This is confusing for students and counselors alike. Tom Ehlers, president and founder of Method Test Prep, advises, "When in doubt, take the test." Even if it's not 100% required, a good score can earn students merit awards and financial aid they wouldn't otherwise be able to access. 
The SATs and ACTs shouldn't be as intimidating as they are, says Ehlers. "They're spitting out the same questions every single time and the vast majority of students are more than capable of doing well on the exam if they just put in a few hours on skills they need for success, like basic grammar, math, and reading comprehension questions." 
Xello partners with Method Test Prep to provide students a self-paced, online test prep program. Students can access the tools directly from their Xello accounts.
Submit high school transcripts.
Once they've created an application in the College Application tool, students can click the Request button next to the transcript requirement and their requests are automatically sent directly to the school administrator so counselors can easily fulfill it. Once that happens, the transcript is submitted to the college straight from Xello. 
College Planning Checklist: What Counselors Should Know
Students aren't the only ones who benefit from a streamlined way to work through the college application process. There are administrative perks for counselors, too.
View all schools where your students are applying so you can have insight into the college application trends at your school. This will help you plan relevant college information sessions and visits.

Wondering if certain students are on track? View and monitor any student's application progress directly in Xello. This line of sight will allow you to have more meaningful 1:1 discussions and help you keep all students accountable in their post-secondary planning.

Forget about panicked phone calls and messages from students wondering if their letter of recommendation or transcript made it to the right place. Xello's built-in tracking puts their (and your) minds at ease. In the College Application tool, students can see the status of their transcripts, freeing you from repetitive questions, concerns, and follow-ups from students. 
College application season will always be a time when students and counselors alike feel a sense of urgency and heightened awareness of their responsibilities. However, with the right tools, students can be empowered to take ownership over the process and counselors can streamline the administrative side of things.
When students are empowered to plan, manage, and track their own applications, they'll be more engaged in the process and better prepared for the rigors of college. 
Freed from some of the administrative headaches, counselors can provide true value to their students. 
With the right future readiness tool, college application season can be transformed from a time of stress and frustration to one of excitement and anticipation.
Want a tour of Xello's college application features? Just click on the link below to book a call with our education consultants and they'll be happy to assist.