Xello Webinars
Remote Curriculum Development: Creating Online Learning that Educates and Engages Students
What You'll Learn
Read the Recap
Get Access to the On-Demand Webinar
Key Takeaways
Having success teaching online starts with understanding the technology used to deliver it
In challenging and uncertain times, altering priorities is completely acceptable
Communication with students and parents keep everyone moving forward and be an outlet for challenges beyond school
What This Webinar Is All About
Whether it's a move to remote learning or any sort of disruption from routine, communication can keep the education process moving. However, it's important to recognize there's a balance and dealing with 'real life' issues is also a priority – for students and educators.

In this Xello Remote Roundtable, we discuss with our panelists technology's role in helping in a time of crisis. It starts with being comfortable with it and finding which tools are most beneficial in meeting goals. Finally, communicating with students both in and out of the classroom is imperative when dealing with challenging times.

Here are the educators who make up the panel.
Lindsey Howe
Virtual Educator, Michigan Great Lakes Virtual Academy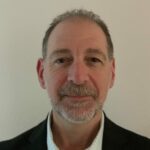 Russell Driesen
Curriculum Manager, Florida Virtual School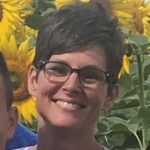 Erica Birkmeier
Career & College Advisor Chesaning High School
Webinar Recap
How can you create online learning programs for students during usual times, like the COVID-19 pandemic? How can schools, districts and educators work together to craft remote curriculum that effectively engages students & ensures they continue to become future ready?
Over the course of this webinar our three expert panelists gave advice on creating engaging remote learning programs for students. Here's our Remote Roundtable recap.
The following are some of the questions we covered and what the panelists had to say.
1
Where do you recommend educators start when transitioning to or building a remote curriculum?
Under the current circumstances, where there is so much uncertainty and disruption, our panelists urged folks to start with understanding the types of technologies that need to be deployed to be able to reach and communicate with students and parents.
The first thing you should do as an educator who's developing remote curriculum, is to figure out where you will house your lessons? Is it going to be on
Google Classroom
or some other place? Figure out the best tool for your school and district and then educate your teachers on how to use that tool before looking into additional tools.
Russell Driesen urged teachers to use this time to back up and review materials that have been previously taught.
"If you introduce new material at this point, the challenge of having to absorb new material in a new environment is going to be stressful for students."
He also encouraged the audience to seek guidance from leadership and understand the types of students within each district before introducing new tools.
With these things in mind, teachers can begin to create lessons, assessments and select the right tools and technologies to deliver instruction.
2
How do education priorities change when going remote vs. in the classroom, or do they?
According to our panelists, education priorities do need to change. With everyone moving online and systems crashing, connectivity has to be the top priority.

There's also a shift from just serving up content to building online interactions and really connecting with students; you must first re-connect with students before you begin engaging with the content.

"In a virtual setting you're going to quickly learn that the connection you make with students is going to drive everything," our panelist, Lyndsey Howe stressed.
3
Some students have never had experience with remote learning. What are some tips you have for teaching students to learn online?
The panelists advised educators to expect hiccups while trying to figure out the tools and technologies to help deliver online instruction. Letting students know that you're still learning is going to help ease some of the stress you may experience as an educator trying to navigate unfamiliar territory. Erica gave out some great advice on how establishing a regular routine can help so that kids know what time to log in to go over their online learning.
4
What about parent involvement — what tips can you offer for getting parents onboard and communicating with them throughout a disruption?
It's integral for school districts to proactively communicate with parents but, at the same time, try not to overwhelm them with too much information.

Lyndsey emphasized the importance of trying to give parents a schedule for helping K-12 students learn from home.

This way, parents can stay involved with helping their kids continue their learning remotely, while also having a bit of structure to their day, as they try to juggle teaching their kids at home with doing their jobs remotely.

All three panelists stressed the importance of sending communications through one contact or teacher so that parents don't have multiple educators reach out to them with different schedules and structures.
This is a tough time for students, educators and parents. At the end of the day, it's important to remember that you're doing the best you can.

According to Lyndsey, it's important to be open and vulnerable with students.

She also advised educators to send letters to their students as it adds a personal touch and lets students know you're there for them during this uncertain time.

Remember, we're all in this together!
About Xello
In difficult times, the role and value of school counselors and social workers can't be overstated. As students return to school, it's important to be prepared that many are dealing with some level of trauma.

In this Xello Remote Roundtable, our panelists discuss how to help students work through issues and simply give students an avenue to talk, vent, etc., while maintain their own sense of well-being.