Xello Webinars
Planning for the Upcoming School Year: Preparing Students for Transitions to the Next Grade and How to Catch up Due to COVID-19 Disruption
What You'll Learn
Read the Recap
Get Access to the On-Demand Webinar
Key Takeaways
Recognize why SEL is important than ever before and why helping students deal with their trauma must be prioritized.
Understand why teachers must also indulge in self-care to be at their best.
In these tumultuous times, educators need to have the tough conversations with their students.
What This Webinar Is All About
When a storm hits, we need something to cling onto. The storm that everyone has been through has left many traumatized, including schools.

In this Xello Remote Roundtable, our panelists discuss how schools are investing more in SEL and the increased value of relationships during a traumatic period. Because of these challenging times, it's particularly important to remove barriers that may prevent students from utilizing the systems in place to help them. Even during these times, prioritizing future readiness (along with ESL) can be helpful. Technology is a key to accomplishing this.

Here are the educators who make up the panel.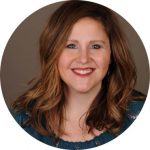 Mindy Willard
School Counseling and Transitions Coordinator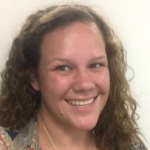 Rebekah Swaim
Social and Emotional Learning (SEL) Therapist, Grand Prairie Independent School District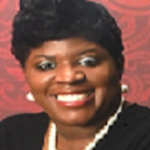 Ophelia King
Manager II, Milwaukee Public Schools
Webinar Recap
Educators are preparing for what promises to be a unique and challenging school year. Students and school personnel alike are dealing with a host of issues. How can educators plan and prepare for the upcoming school year, given there's so much uncertainty resulting from COVID-19?
During our June 30, 2020 remote roundtable, we heard from school personnel who have this challenging task. They provided insights on preparing for the upcoming school year and offered thoughts and guidance regarding challenging discussions.
1
It appears that most districts will return to school with some form of remote learning, with many calling for a hybrid or blended learning model (a combination of classroom learning and remote learning). Do you have any advice for educators on what is the best way to approach this?
It seems the only thing certain about the upcoming school year is uncertainty.

Both King and Willard encourage educators in general and school counselors in particular to stick to what they know.

"We have a great model and systems in place," says King.

Flexibility is important given the level of uncertainty since things might not occur and look like they always have. Whether it's adopting classroom lessons or utilizing technology, Willard encourages educators to be flexible.

It's okay to do something different and be flexible.

While the final few months of the 2019/20 school year were about quickly adapting and reacting, the upcoming school year is about being proactive.

"Summer gives us the gift of time," says Willard.

King and Willard are using the summer to create universal resources, lessons, and activities so counselors and other school personnel can be prepared to deal with the unknown.

This should make educators more confident as should the experience of last year and knowing they made it through. Willard suggests making a plan for the fall from a "strength-based attitude instead of a deficit mindset."

Willard believes that students now have the unique opportunity to learn and grow from different experiences and that should be honored.
2
K-12 leaders have become more convinced that they'll spend on SEL in 2020-2021. Do you believe it's high time to prioritize SEL, especially in a post COVID world? And can you offer any advice to instruct with a trauma informed approach and enhance students' SEL skills?
While SEL is not new, the tumultuous times make it even more necessary.

"We need to make sure students have the coping skills to deal no matter what tomorrow brings," says Swaim. There will be some students who are suffering from trauma.

It's social workers' and guidance counselors' duty to be trauma informed and trauma sensitive.

As social workers and guidance counselors, we know what trauma entails … and we can educate teachers and staff of this, so they can provide a safe environment for our students.

According to Swaim, dealing with students' trauma must occur before learning can occur.

Part of the equation is providing them with structure and routine. Students also need to know they are in a safe environment and recognize there's somewhere for them to go if they have a need.

SEL is about recognizing and acting upon social norms. However, social norms are not uniform.

"We need to reexamine how we are talking about and teaching SEL," says Willard.

We are often teaching SEL from a white middle class lens, but we have to make sure we are looking at it from a cultural lens, and not perpetuating inequities.

Talking with students is imperative, says King, but communication with parents who have insights into their children is also important. This communication can make a difference in a child's life, particularly now.

"It's our time to show what we can do," says King.
3
It's been a stressful time for educators as well. What advice do you have for them to prevent burnout and ways to prioritize their own mental health?
Before one can take care of others, one must take care of him/herself. Otherwise, the potential for burnout is greater.

"We have to take care of ourselves as adults or we are worthless for the kids," says Willard.

This starts with being aware of one's own emotions.

In order to be prepared for the school year, Swaim believes in practicing self-care now.

"Don't wait till crunch time," she says.

Because of her role as an administrator and leader, King thinks of how she can make things fun for her staff.

Whether it's a fun icebreaker at a meeting, or having a virtual book club for counselors, etc, the point is to make it intentional and give them a space for casual conversation.

"Staff need this," says King.

"Don't assume the staff is okay … check in on them. If they are not okay, they can't provide adequate support that the kids need."

Both King and Swaim encourage educators to investigate their employee assistance program. These typically will pay for a few therapy sessions which can be helpful.

Finally, difficult topics including the nationwide discussion about racial justice should be addressed. "Don't ignore and avoid topics that are challenging," says King.
4
Job market concerns, COVID-19, police violence, acute racial and social inequity—to say this year has been a heavy one for educators and students is an understatement. What advice would you give to educators with regards to having conversations with students around these tough issues? How can educators empower them to plan ahead?
Educators are expected to help and guide our children, even when the road and topics are challenging. While doing so may seem like a burden, this is the responsibility they signed up for.

"Students are waiting for you to have the conversations with them," says Willard.

"You're telling them something if you choose to walk away … and not have those conversations with them," she emphasizes.

When having difficult conversations, empathy is key.

"Teaching and having empathy is crucial," says Swaim.

One way to get to big conversations and learn empathy is through literature. Swaim believes literature is helpful for students of all ages and nothing is more powerful in helping to build core SEL skills.

Before entering into a conversation (with students or staff) on difficult topics including race and social justice, you should try to learn, read and grow on your own.

"Looking solely to minority groups on how to address racial and social inequities – "tell me what I need to do" – can be bothersome and overwhelming," says King.

It's up to staff to educate themselves and then come to the table with knowledge and ideas.

Ultimately, educators need to commit to having conversations with students.

Those conversations should not be one-sided.

"We have to listen to young people… Its important to embed their voice before we make a decision… [therefore] bring them to the table at the beginning," says King.

She notes that students often know what they need.

Students are brilliant, smart, capable, and amazing, and it's your job to cultivate what they already have.

"We also have to help our kids see that "Plan A may not work and Plan B may not work," says Willard, "but we have all these other letters in the alphabet that can help us to get there."
About Xello
In difficult times, the role and value of school counselors and social workers can't be overstated. As students return to school, it's important to be prepared that many are dealing with some level of trauma.

In this Xello Remote Roundtable, our panelists discuss how to help students work through issues and simply give students an avenue to talk, vent, etc., while maintain their own sense of well-being.