Xello Webinars
Partnering with Parents: How Educational Professionals are Approaching Working with Parents During the COVID-19 Disruption
What You'll Learn
Read the Recap
Get Access to the On-Demand Webinar
Key Takeaways
It's important to keep the lines of communication open with parent but not overwhelm them
Teachers can easily get overwhelmed when trying to communicate with parents, but there are apps which can help
While students can tune out teachers in the classroom, it's harder to do so with parents living under the same roof
What This Webinar Is All About
Nearly everything in life is easier with help, and that includes teaching. When teachers and parents work together, they have a greater chance to help students learn. This partnership is especially critical when students learn from home.

In this Xello Remote Roundtable, our panelists discuss the whys and hows to get parents involved in the education process. Remembering that not all communicate the same and have different access to technology is important as teachers strive to get parents involved in the process of educating their children.

Here are the educators who make up the panel.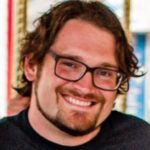 Will Dible
Director of School Improvement, Spencer Community Schools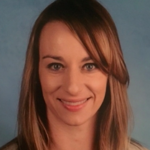 Dr. Stephanie Cook
Director of Guidance and Counseling, Frisco Independent School District, TX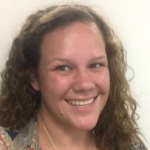 Rebeka Swaim
Social and Emotional Learning (SEL) Therapist, Grand Prairie Independent School District
Webinar Recap
Many school districts have discussed making e-learning a more permanent part of their curriculum in the last ten years. Still, most never got out of the "discussion" phase and actually put e-learning into action. But once the COVID-19 pandemic arrived it was sink or swim time. E-learning wasn't just "an" option. It was the only option.
This webinar focuses on ways those in education could partner with parents during these times to ensure that students received a quality education.
After all, unless the parents are on board with doing a bit of homeschooling the opportunity for e-learning success can fall apart before it even begins.
Below are the key learnings and takeaways from this conversation.
1
Advice for Teachers Working with and Supporting Parents at the Moment
We all know that parents and educators are both experiencing overwhelming stress as they pivot towards remote learning.

There are teachers out there that have been teaching before the internet arrived on the scene.

Some avoid using technology in the classroom all together because they are not comfortable with their limited tech knowledge. There are many parents in the same boat.

On the other hand, there are parents and educators who are experts in technology, but that doesn't mean the shift to remote learning will necessarily be easy for children.

In any case, there is a need for some quality advice at the moment to calm down any anxiety that teachers may be facing.

"This is one of those situations, and we all know this, that is so unique and never been done before," Dible said. "But there are some definite common practices that you can utilize that is going to make it beneficial to both the teachers and the parents."

Dible advises keeping lines of communication clear and open between parents and teachers & to avoid overwhelming parents through streams of emails.

After all, if there is a flow of constant emails being exchanged between the teacher and 25 parents, the teacher won't have any time to do anything else except answer emails.

Also, teachers should make use of other free resources to communicate with parents that will limit the amount of emails received.

Seesaw is a free app that can help make e-learning more manageable as it opens the doors to communication and can keep the students' work in one place if needed.

Google Docs is another great free app as it will collect all of the students' work and keep it in the magical and mystical "cloud" as well.
2
Tips For Getting Parents On Board with Remote Learning
Without parents essentially providing back up for the teachers, e-learning cannot work.

Parents are on the front line at the moment as students can choose to tune out educators just by ignoring their attempts at communication, but with the parents being there physically in front of their children, they have the best opportunity to ensure that students toe the line. However, it all comes down to cooperation and collaboration with the students' parents.

Swaim stressed that patience is the key for getting parents on board at the moment.

"Offering encouragement, I think, is a big piece," she said.
3
Streamlining Communication Across the District
If the school district is not keeping the parents, students, and educators up to date on all pertinent information, it can quickly get frustrating. The last thing someone wants to feel at this moment is the experience of being out of the loop.

One quick way to communicate with the entire community at once is through making frequent updates to the school website.

This will cut down on the number of concerned calls and emails across the board. In a perfect world, the superintendent and principal will be the ones to keep the public apprised of the current news relating to the school through the lead page of the website.
4
How to Level the Playing Field for Families that Do Not Have Access to Technology
While there will be families in the district who have all the latest tech available at their fingertips to help them succeed with e-learning, there are others who do not have access to computers or the internet. When trying to teach students through curriculum that relies extensively on e-learning, this can be a problem.

"Our district is just under half for free and reduced lunch," Dible said. "That does present a huge issue of equity."

"Those families don't have internet access," Dible further stated.

Dible explained further that his district used some funds to purchase internet for a number of families and then challenged those in the community to do the same.

Flash forward, and the public rallied together to ensure that these kids had devices and the internet needed to complete their e-learning.
About Xello
We have over 20 years of experience helping schools achieve national and state standards for college and career readiness. Our program has been used by districts across the country to help meet mandates, increase achievement and prepare students for success.

Our Education Consultants and Success Managers are knowledgeable about mandates in every state. They can show you how to implement Xello to meet your district requirements.