Xello Webinars
The Value of an Individualized Learning Plan (ILP) to Ensuring Students Stay on Track, & How to Create Them Durng a Disruption
What You'll Learn
Read the Recap
Get Access to the On-Demand Webinar
Key Takeaways
Educators agree an Individualized Learning Plan (ILP) has many benefits but not necessarily exactly how to define it.
Retaining the ILP, even during unforeseen circumstances, can be a source of hope and inspiration.
Technology and internet access are essential for an ILP as it gives students and their families the ability to review it outside of school.
What This Webinar Is All About
Every district, school and teacher is looking for ways to increase student engagement. ILP's can do that and provide a sense of excitement for the future, regardless of the current situation.

In this Xello Remote Roundtable, our panelists discuss exactly what an ILP is, why it's valuable, and why technology is necessary to make it work. They also make recommendations about tools, resources, and practices to keep students engaged in and on track with ILP's even if there are outside distractions.

Here are the educators who make up the panel.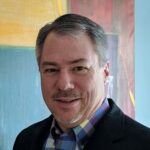 Scott V. Solberg
Professor, Counseling and Applied Human Development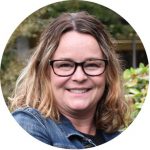 Katie Siewert
Assistant Director, Career and Technical Education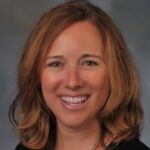 Onna Holland
School Counseling Fellow, Office of College and Career Readiness
Webinar Recap
What's the goal of a K-12 education? Although there is no one right answer, preparing students to eventually find their place in the workforce would surely be on the list.
In order to help students find their place in the workforce, many states have mandated Individualized Learning Plans (ILPs).
In this webinar our panelists discuss ILPs and how they'd been impacted by the transition to distance learning during COVID-19 pandemic.
Below are the questions and key takeaways from that conversation.
1
What is the concept of an individualized or personalized learning plan and why does it matter for students?
To make certain everyone was on the same page, the first question revolved around defining terminology. What exactly is an ILP?

First off, as Solberg notes, the phrase "ILP" is not used exclusively, yet the basic concepts are universal. An ILP is a student directed plan which is reviewed annually.

Siewert emphasizes that students need direction and that's where an ILP comes in.

This culminates with students being ready for their next step after high school.

The goal of an ILP is to align classes and learning opportunities to help students broaden their perspective and prepare them to reach their goals.

ILPs are effective when using career planning software, such as Xello.

Tools such as Xello provide a scope and sequence as well as classroom activities which help students better understand themselves and where they might fit in the working world.

When a student has a sense of direction, it leads to more purpose. So, an ILP is not only about preparing a student for the workplace but encouraging them by showing them their path.
2
How are you handling ILPs during this time? How have you seen other parts of the country manage these requirements?
While school is taking place under different circumstances, it doesn't mean federal and state requirements have changed.

Siewert notes that in Washington State, requirements related to the ILP remain in place. Requirements in Rhode Island also remain in place according to Holland.

However, the state plans on rolling out a new framework and scope and sequence related to the ILP for the 2020-2021 school year. In order for the rollout to be successful, some schools are piloting the program this year. "They are continuing to do that [piloting the new program] by making sure certain components are still happening," says Holland.

Despite the fixed requirements, the changed situation demands understanding. "Now they are trying to have a flexible approach, and focus on what is really important for students," says Holland.

The new way of handling ILPs has resulted in positive outcomes according to Solberg.

It also provides an opportunity to reimagine the school curriculum. It gives students a chance to create an "online presence" where they take more responsibility.

So, while ILPs and state requirements continue to be enforced, the changed circumstances due to COVID-19 demand flexibility and offer an opportunity to improve the existing approach.
3
With a lot of districts now shut down and relaxation on testing and mandate requirements, why should districts continue on the path for ILPs? What value do they add in times like these?
Anxiety, stress, and mental health struggles are on the rise due to the pandemic. So, wouldn't it be better to simply relax the ILP standards and focus on getting through the challenge? To answer this, we can seek inspiration from the immortal words of Fleetwood Mac, "Don't stop thinking about tomorrow."

"Future planning is a nice reprieve from everything that is going on," says Holland. "It provides hope."

Solberg concurs and adds that ILPs help to reinforce students' talents.

While the ILP should go on, Holland advises a flexible approach. "We've adjusted how we are doing things and focusing more on some things versus others."

Even if students want to take a break from ILPs, they would be doing themselves a disservice.

"This is an opportunity for seniors to learn how to advocate for themselves," says Siewert. "This is particularly important amid their world turning upside down."

For many students, the ILP lets them know that "school is more than just the credits needed to graduate," says Siewert.

Continuing with the ILP allows students [to] take a step back from academics and continue to support themselves and their journey and plans after high school.

So, continuing the ILP can encourage students to plan for their futures and become future ready.
4
What benefit can technology bring to the ILP experience, especially during school disruptions?
One might think that everyone has a computer and internet access. However, according to a June 2019 article from the Associated Press, nearly three million students do not have access to the internet in their homes.

Technology is critical to the ILP experience. Solberg states that it's impossible to do ILP's without technology.

Therefore, he sees educators' jobs as growing students' competence with technology so they can navigate systems as they get excited about new things related to ILPs.

In Rhode Island, the ILP portfolio needs to be completed online. With everything stored online, students can easily move on to next step and plan out their paths more efficiently.

It also serves to connect student, family, and school. Finally, it leads to activities that are more engaging.

Holland adds that districts that are 1:1 have made a smoother transition to distance learning.

Siewert agrees. In her district all the Middle Schools and High Schools are 1:1 which has been critical in helping them transfer to remote learning including their High School and Beyond program which was integrated through Xello's online platform.

Technology and access to the internet are essential for students as they work on their ILP and the need does not end when they go back to the school setting.
5
Do you have any final advice or key learnings you'd like to share?
Siewert suggested looking for a silver lining in the crisis. Schools can think about how they can do things differently. She also advised educators to do the best they can and not get down on themselves. They should apply that same grace and flexibility to their students.

Holland has also seen silver linings. In addition to being amazed at how rapidly schools shifted online, she has been astonished at the creativity that it has brought out.

The shift has helped uncover things that can be done better even when schools return to the classroom.

Solberg encourages schools to step back and look at the big picture.

That picture should include a school counselor as part of the leadership team. This can help to increase the visibility of and buy-in of the scope and sequence related to the ILPs.

An ILP helps students envision their future. That eye on the future is even more critical during these challenging times. In the current situation, it may be a challenge to keep students focused on their ILPs.

While the process probably does not match what was drawn up back in September and the progress may be less than hoped for, it's worthwhile to push on. Our students' future is just as important now, and they need to be prepared to move forward.
About Xello
We have over 20 years of experience helping schools achieve national and state standards for college and career readiness. Our program has been used by districts across the country to help meet mandates, increase achievement and prepare students for success.

Our Education Consultants and Success Managers are knowledgeable about mandates in every state. They can show you how to implement Xello to meet your district requirements.