Student Equity Is More Important Than Ever Post-Pandemic: Here Are Ways to Improve
Larry Bernstein
|
June 25, 2021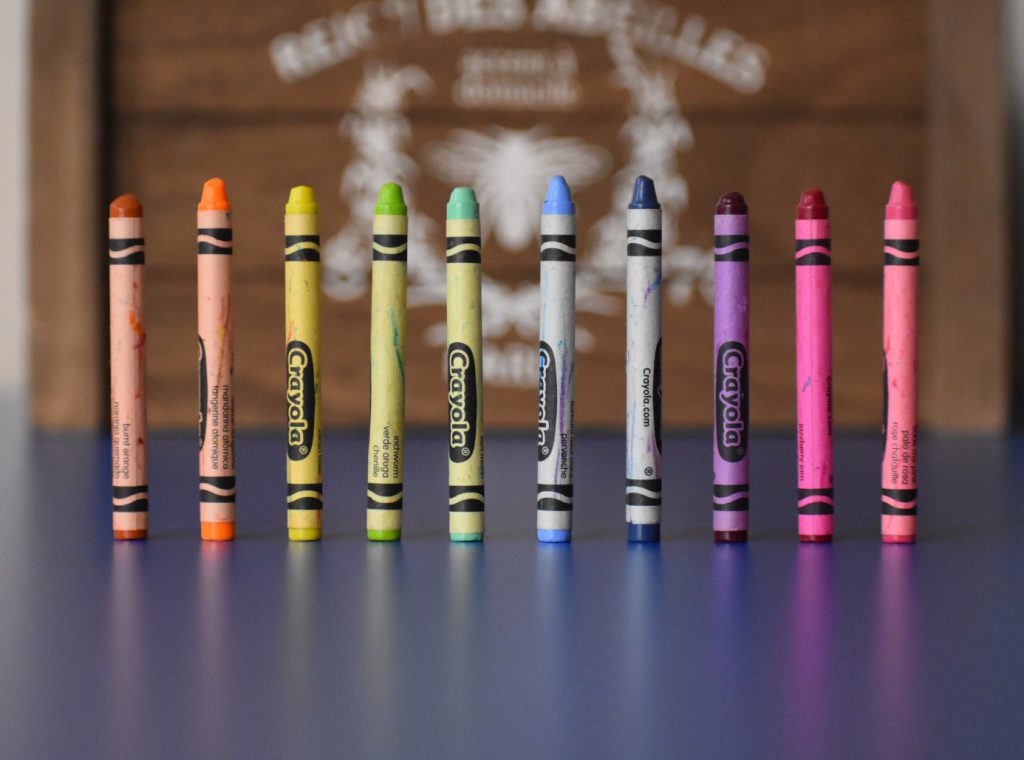 Student equity has been an important topic of discussion, especially throughout the pandemic. Larry Bernstein shares 3 ways to close the gap on equity and create a levelled playing field for all students.
Let's face it: The last year has been like no other. Educators completely adapted their ways of teaching as schools shut their doors and opened up to online learning. Students adjusted to schooling from their dinner table, unable to socialize with their peers and simply do things kids do. And at the height of it all, students were bound to experience unfinished learning, or the more unpopular term "learning loss"—despite the commendable effort made by teachers to make the school year as "normal" as possible.
"Learning loss is best understood not as a reduction in existing knowledge or skills, but as a difference between a current reality and some ideal or at least normal condition," says The National Center for the Improvement of Educational Assessment.
Luckily, we're approaching the end of the pandemic and, as the world starts to heal, the hope is that educators and students can close the gap once and for all. But is it only the learning gap that needs fixing?
The pandemic brought light to a number of other issues—from student equity to the digital divide. So with a fresh, new slate come September, what can we do to improve student equity?
First, it's important not to conflate student equity with equality. The Center for Public Education, which is part of the National School Boards Association clarifies the difference between student equity and equality: "Equality in education is achieved when students are all treated the same and have access to similar resources. Equity is achieved when all students receive the resources they need so they graduate prepared for success after high school."
Although many long for a return to normal, that's not enough. When schools reopen for 2021/22, it will be more important than ever to have equitable classrooms that help students with unfinished learning and lessen the achievement gap. Let's consider three ways schools can and should adapt to create student equity post-pandemic.
Focus on the Whole Student and Student Well-Being
The pandemic has made it abundantly clear that student access to everyday needs is crucial and varies greatly. Ensuring every child has access to basic necessities as well as the required school materials needs to be priority number one. Getting students into the school building is not sufficient if they are not prepared to learn.
This is just the beginning of focusing on the whole child. Studies have shown and articles detailed the alarming rise in depression and anxiety that children have experienced since the pandemic shut down schools. Schools should make sure children have access to student services teams such as counselors, social workers, school psychologists, special-education staff as "…they are going to be in even higher demand when school starts after the pandemic," suggests Houghton Mifflin Harcourt.
The needs for such services may very well be greater for certain groups. "Targeted intervention [for] groups that have suffered tremendously during the pandemic is what equity should be about," said Tyrone Howard, Professor of Education at UCLA. He continues, "Schools should invest in their most vulnerable and marginalized students to support their academic and social-emotional needs, especially given the pandemic's disproportionate harm to these populations."
Equity is another way to provide for student's social-emotional well-being and health. Waterford, a non-profit whose aim is to help children achieve lifelong learning success by providing access to quality early education cites a study "In a study involving over 4,300 students in Southern California, the children who felt safer, less lonely, and reported less bullying also had higher diversity levels in their classes." Such an environment is more conducive to learning.
By considering and providing services for the whole student (and every student, including those who were disproportionately impacted by the pandemic and its effects), from their practical needs to their social-emotional needs and applying equity, schools can improve the learning process.
Provide Student Equity By Developing an Individualized Learning Plan
As lockdowns kept us in our homes, many people struggled to focus. The daily repetitiveness and lack of clarity about the future left many wondering what the future held.
Approximately two-thirds of states in the U.S. mandate an Individualized Learning Plan (ILP). "An ILP is both a document and a process that students use—with support from school counselors, teachers, and parents—to define their career goals and postsecondary plans in order to inform their decisions about their courses and activities throughout high school," according to the National Collaborative on Workforce and Disability.
What's the purpose? The goal is to make school, "… more personalized and improve student outcomes." By having a clear plan and path to graduation and their desired future, students can feel a greater sense of purpose.
Regardless of what the future goal is – a career, trade school, community college, four-year college, military – students are working towards something that is meaningful to them. They are not left to drift along day by day wondering what's the purpose of school.
An ILP also contributes to the goal of achieving student equity. By identifying the future they are striving for to school personnel, the necessary resources can be provided to achieve that goal. Of course, those may vary based on background. For example, a student who is striving to go to college and would be the first to do so in their family will have different needs than one who comes from a line of people who are college-educated.
In coordination with the ILP and in the name of equity, schools should have robust college and career readiness programs. A good program will foster more student success and help them have a sense of where they may thrive in the future.
Equity is achieved when all students receive the resources they need so they graduate prepared for success after high school."
Note, California Community Colleges require a student equity plan which has some similarities to an individualized learning plan, the purpose is to develop a clear path to a goal. To clarify, a student equity plan focuses, "…on boosting achievement as measured by specific "success indicators" … and requires each college to develop detailed goals and measures addressing disparities that are discovered," says the California Community Colleges Chancellor's Office.

Make Technology Accessible to Marginalized Students
Many school districts (as well as colleges) raced to advance technology so they could continue to provide students an education. Again, the success of this was debatable. "It [having to rethink the best way to educate children] has also made us even more painfully aware of the educational disparities that affect so many of our country's most vulnerable children — not only lack of technology and connectivity, but lack of high-quality instruction," says the New York Daily News.
There were, however, major steps forward in terms of getting technology—laptops in particular—into the hands of students. With more resources in place to more students, schools have a greater opportunity to achieve student equity.
Putting two and two together: "Some older students appreciate the independence of learning from home, while others find it to be a positive alternative to attending a school where they may be bullied or suffer anxiety," noted Howard.
Technology assists in personalizing learning by simplifying the process of reaching each student at their particular level. By having a particular program that is catered to their needs, student success is more likely. Having access to technology in the classroom lets students get the best of both worlds—technology and guidance from professionals.
A review of the data shows that some prefer learning from home. Among the reasons for this are the distaste some have for "…social situations and the inflexible bell schedule…" according to Edutopia. So, schools should consider offering a hybrid program whereby children can also learn from home. It's another step towards student equity.
School meetings—whether it be the PTA, general meeting, or an individual meeting between parent/guardian and school personnel—were taking place via technology when schools were closed. With a school-supplied laptop, schools can be certain every home can attend meetings.
Many schools/districts report greater attendance of school-wide meetings. Parents/guardians could attend from home and not worry about transportation, babysitting, etc. In addition, they could watch a recording of the meeting if they were unable to watch it live. This helped increase parent/guardian involvement. This was a step towards equity as it met parents/guardian's needs and this tech-based option should continue moving forward.
Summer is here, but the 2021/2022 school year will be here before we know it. Schools need to study the data that is available to develop a program and equity plan to support all students as they strive to make up for learning loss and reduce the achievement gap. The pandemic and the move to remote learning made student success seem more distant for many, particularly those who were already struggling and overlooked. Equity plans are a step toward allowing everyone to move forward.