Leveling the Playing Field of Equal Opportunity for All Students
Heather Hudson
|
March 5, 2019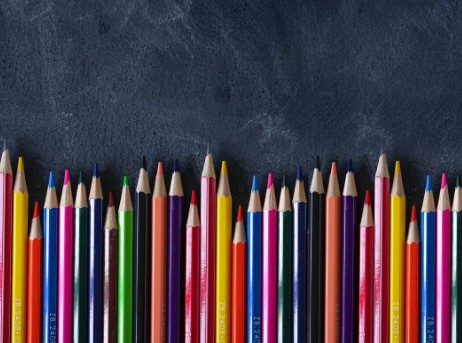 How are you creating equal opportunity for all students—regardless of background and ability—in your classroom?
Across North America, students are well into their second term of the school year and preparing for the year to come. That could mean choosing courses for the next year or planning their post-secondary journey. It should be a time full of hope and excitement, yet for many traditionally underserved students this is not the case. These students often need the most support for an equitable chance for success, but they are the ones the system (in its current form) has the hardest time serving.
There are many factors affecting youth that lead them to be more at risk for falling through the education system's cracks. The three we focus on in this piece are: 1) socioeconomic disparity, 2) language barriers and 3) culturally marginalized population groups. A closer look at these factors reveals that:
Socioeconomic challenges cause undue stress on students. They lead to adult responsibilities at an early age, which cause additional distractions and naturally make it more difficult to learn. Findings by the Brookings Institute point to income inequality as a key reason many kids give up on high school and consequently lose hope for the future.
Language barriers for ESL students and their families can be crippling. With dropout rates as high as 33% for high school level English Language Learners, the National Academies of Science, Engineering and Medicine raise serious questions about whether these students receive the quality of education they need to keep up.
A widespread lack of role models, combined with too few mentors in schools, creates hardship and alienation for marginalized Black, Latino, LGBTQ and First Nations students.An expansive survey of America's Public Schools by the U.S. Department of Education's Office for Civil Rights found troubling educational disparities.
Kids from these population segments struggle with test scores, attendance and persistence more often than their more affluent peers or those from cultural majorities.
There's no question that educators work hard to serve their students, but the average student-to-counselor ratio is almost 450:1 nation-wide (and upwards of 900:1 in some states!). With these volumes, it's challenging to develop meaningful relationships with each student. It's particularly tricky for educators to break through to those students who struggle to make the connection between their current education and future goals.
While many students have sources of support outside of school, those who face significant economic, language and/or cultural barriers are frequently left without an equitable shot at—or clear pathways to—a successful future. As a result, they often become disengaged, disheartened or disenfranchised. These feelings lead to chronic absenteeism, high dropout rates and poor achievement. Many of these students feel so disempowered that they no longer bother to even "dream" about what they can achieve as adults.
One strategy for leveling the playing field is to take advantage of ever-evolving e-learning technologies. These can better scale educational resources and individualize support to help all students recognize their potential and develop the necessary belief that they can succeed. In this regard, access to online college, career and future readiness programs like Xello can be a game-changer.
Fort Worth Independent School District (ISD) in Texas is one of many high-diversity districts turning to software of this nature to help foster equity. Of Fort Worth's 86,000 students, 78% are economically disadvantaged, 30% are bilingual or ESL, 31% are English Language Learners, and more than 85% are people of color. Since starting with Xello, they've seen engagement rates in college and career readiness planning increase by 137%—and the planning mindset is being adopted by all students, regardless of background, pathway or ability. "Xello engages any student at any stage, regardless of whether they have career goals in mind or need help to get there. It ensures every student has the tools and resources to create a vision of their successful future and a plan to achieve it," says Tonni Grant, Fort Worth's ISD District Coordinator of Academic Advisement.
However, not all college and career planning programs are created equal, especially when it comes to engaging students who face barriers to success and are subsequently under-served and disengaged.
Here's what you should look for when shopping for a program to support your entire student population.
Accessible Content
Engaging content is a fundamental component of any effective program. It provides the narrative framework that inspires students and captures their attention. For maximum effect, this content needs to be accessible to all students regardless of background or ability.
When it comes to creating accessible content, it is crucial to convey information in a way that all audiences can understand. To start, content must be written at an appropriate reading level. It's important to note that the average American reads at a 7th or 8th-grade level. Further, almost 30% of the U.S. population primarily speaks a language other than English at home. The largest segment of that group, comprising almost 40 million Americans, is Spanish-speaking. And ESL students' reading levels vary considerably.
Unfortunately, many popular college and career readiness programs feature content that's written at a 9th-grade reading level or higher. Although these programs promote accessibility, they may not consider important factors like grade-appropriate reading levels or the needs of an ever-growing ESL student population (which will be 1 in 4 students by 2025). Additionally, many of these programs don't support languages other than English, or they have poor-quality translations when they do.
When choosing a future readiness program for your district, consider how well it supports not just students with an average literacy level, but also students with low literacy, as well as the large and growing ESL population.
Readying students for the future is not all on schools and teachers. A strong home—school connection provides added support for students. Data shows that students with parents operating in supportive roles are 52% more likely to enjoy academic success than those whose parents are disengaged. Therefore, when a future readiness program like Xello can be made accessible beyond the classroom, students in all households—rather than just those comprised of high-achieving, primarily English speakers—now have a better chance to benefit from parental support.
Diversity in Imagery and Visuals
"You can't be what you don't see." It can be difficult for female students, minorities, and differently-abled people to imagine a future for themselves in a career if there are no inspirational examples. The reverse is true for male students when it comes to considering careers that have historically been stereotyped as "women's work," such as teaching and nursing.
To help engage all students in finding their potential, the career database in your future readiness program needs to provide diverse and inclusive visuals. When it comes to promoting equity, Xello is intentionally inclusive. The software's career profiles and lessons feature images of people who represent different genders, as well as members of differently-abled and minority communities. This ensures that any student using the program can be inspired by successful people who look like them and have similar backgrounds.
Build Essential Skills and Knowledge for All Students
Communication, problem-solving, leadership, relationship management and other interpersonal skills are increasingly being recognized as strong predictors for career success. But for marginalized students facing a variety of systemic, institutional and individual barriers, the opportunity to develop these skills at the same rate as their peers is severely diminished. These students, who often see their futures as uncertain, need extra support to build critical persistence and future-navigating skills. With the reality of budget constraints, the traditional solution of layering on additional counseling and teaching resources is typically not possible. It's yet another reason why resourceful educators look to highly scalable, online future readiness software to make a difference.
Many districts that work with Xello, for example, take advantage of its integrated curriculum to drive individualized cognitive and social skill development at scale for every student. The software's lessons are researched and built by in-house experts employ a variety of interactive modules, and are uniquely designed to support students of all backgrounds and abilities. Certain lessons even focus on helping students learn how to self-advocate, problem-solve and persevere in the face of adversity.
On this, Fort Worth ISD's Tonni Grant relates that, "The beauty of using Xello is that all students, regardless of background, have an opportunity to see the same things. It does not matter whether the student is at-risk or a high achiever. The program we've enabled with Xello provides something for everyone. It is a one-stop shop that makes achieving students' dreams fun and engaging, and all without tasking educators with more work."
Support Multiple Pathways
While plenty of students' post-secondary plans include acceptance to a four-year college, there are many others for whom that path is not the best fit. A strong future readiness program accommodates students with a wide range of interests, learning levels and goals. It provides valuable information about other educational pathways, including post-secondary certificates, technical programs, apprenticeships and more.
When it comes to exploring post-secondary options in Xello, students can set different filters based on their goals and priorities. They can look for careers that require them to take two-year, four-year, technical or certificate programs. This shows students all the choices available, but it also helps them focus on the most viable post-secondary route for them.
Using this approach, even at-risk students who thought college wasn't for them frequently have their eyes opened to post-secondary options they never would have considered before.
When all students have their options laid out clearly, it's easier for them to see the purpose in what they're learning at school and how to connect their career and educational choices to their skills, interests and achievements.
Conclusion
The fundamental factor to consider when choosing the right future readiness program is whether it makes a measurable difference in the lives of all students, regardless of their ability or background. To achieve this outcome, the program must:
Inspire a positive vision of the future that every student can relate to;
Help to build an accessible, realistic and effectively supported path to success; and
Instil in all students the critical skills to persevere through inevitable change and adversity.
When educators ensure that the road to success is accessible for all, the playing field is not only leveled, it's wide open.