Your Guide to Never Making a Bad eLearning Purchase Decision Again
Xello Team
|
October 4, 2018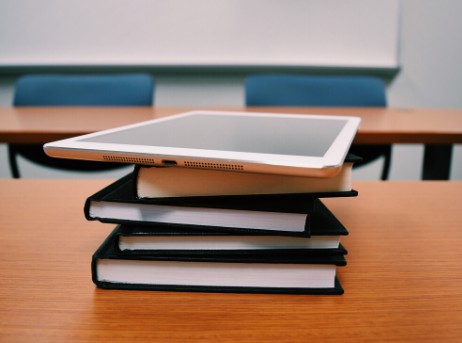 Yikes, has your district been guilty of making a poor eLearning purchase decision? Don't sweat it—it happens! Here's how to ensure you don't make the same mistake twice.
As you're aware, selecting any new technology for your school or district is a big and sometimes painful responsibility. You need to deliver the highest value to students, while at the same time respecting budgets and staff workloads. It's a lot to think about, especially when every solution (in theory) looks good. Sound familiar? Never fear, the following advice will ensure your next e-learning purchase plays out as planned.
Preparing students for successful futures is your primary objective. Lucky for you, as with many other things, there's "an app for that." But with so many options available, how do you know which is right? While feature parity is easy to judge, the reality is there are many less apparent comparables you must review as well.
Consider this analogy. You're buying a new car for your growing family. Technically any car can get you from point A to B, but to choose the right one you need to be clear about your needs — ample seating room [check], extra cargo space [check], a great entertainment system [check]. With that it becomes clear the two-seater sports car you've been dreaming of, no matter how fun to drive, just won't do. Surprisingly, there are similarities in buying an e-learning solution. It all comes down to understanding the outcomes you need it to deliver, who is the solution for and how should it deliver on your objectives?
To help you choose an e-learning system that best delivers on all your student and educator objectives we asked a group of experienced buyers (Xello clients) and our own educational consultants for their best advice. This is what they told us.
Assemble the Right Buying Team
When it comes to making institutional purchases, affecting change throughout your organization, it's never just a one or two person job. A team is required and its job is to uncover your full complement of needs, as well as to ensure the downstream alignment so important to eventual implementation and use.
If you're looking to acquire an e-learning solution that fulfills the broadest possible college, career, military, and future readiness mandates, consider the following roles on your buying team. Some of these you can play yourself; others you need to find people with the right specializations to fill.
Executive Sponsor
This person ensures the outcomes you're trying to achieve align to overarching state and district mandates. This person typically also holds the purse strings, ensuring budget and funding availability.
Curriculum and Mandate Alignment
Ensure you have someone on the team who can look closely at how all embedded lessons and activities align to required grade level outcomes for college preparation, as well as career and potentially military readiness.
Counseling
A counseling perspective is typically needed to validate alignment to overarching college and career methodologies and desired outcomes, especially graduation requirements.
CTE Specialist
This role ensures adequate options and guidance for students pursuing technical specializations and career options.
IT Analyst
Last but far from least, an IT specialist will validate all technical implementation and operating considerations. These include ease of integration, system resiliency and security, data migration, and management needs.
Know Your Budget and Probe on All Costs
Every company has their own secret formula for pricing their software — the key word here being "secret." Many providers are guilty of inserting hidden fees in places you'd never expect. Want to activate the solution? That'll cost you. Need extra support? Another cost. Want a training session so your team can get up and running? Cha-ching! You get the picture.
So how do you mitigate against cost uncertainty? At Xello we recommend breaking everything down to a simple price per student line item. Add up training and implementation costs, data migration and activation, and costs for non-standard modules. Then add a margin for error, and divide by the number of students you're planning on supporting. This will provide a framework for general but realistic budget guidance.
Alternately, look for suppliers, like Xello, who've already considered the many different services a district or school would need to activate and run its program, and offer a transparent pricing structure. While this approach seems simple, it's not common. Even when you think you understand the pricing, with many vendors your final quote often holds some surprises.
In addition to price, think about value. While two or more products might meet the same general requirements at different prices, there may be huge gaps in the experience they provide. Stacking your options up against one another, it usually becomes apparent that while one will save you money, it would be doing so at the expense of student experience. You're investing a lot of time and effort setting students up to succeed. So if you're going to make it a priority, you need the best tool for the job. 
Read about
how the Wenatchee School District in Washington considered both value and cost in their journey to choosing the right e-learning tool to help all their students be future ready.
Get the Most Out of Your Product Demos
When purchasing an e-learning solution hands-on demonstrations usually serve a number of purposes. At the start of the buying process, demos validate features and high-level user experience. These demos should be conducted in such a way that they check all the boxes, and the buying team member assigned can confidently move that solution to the short list.
As you get closer to the buying decision, demos provide more finite opportunities for feature and user experience comparison. They also serve as a platform for building consensus across the buying team. We suggest including your entire team in a final and comprehensive demo. This ensures all considerations can be addressed at once, which in turn can help get you to your buying decision more quickly.
Whether you're just starting the buying process or are close to the end, these are some of the things you must consider and demand to see.
Compare Performance Against Needs:
Coming into the demo, think about your current approach or system: both the things you really like about it and areas of particular weakness. Now use them as comparison points as you progress through the demo. Keep score of where it meets, exceeds, or has deficiencies in relation to your current system.
Validate Mandate Alignment and Reporting Capabilities:
Whether you have a specific state mandate or more general college, career, and future readiness standards to meet, as a part of the demo, ensure the vendor shows you how their system helps align to your curriculum. Especially check that any associated compliance reporting processes are logical and that the function is easy for assigned educators to access, run, and share.
Hone in on the Educator AND Student User Experience:
Beyond ensuring the user experience is logical and easy, think about how using the product makes you feel. From the mindset of a student, do you find it visually engaging? Do you feel curious and/or inspired as you proceed through lessons and activities? Ultimately you'll need to demo more than one product to get a sense of how your feelings compare across systems. Take the time you need on this step. This is arguably the most important one.
Ensure the Solution Works Equally for All Parties:
Not all solutions provide equal value for students and educators. A lot of solutions deliver well for one, but fall down for the other. Demand to see the full user experience and complement of features on both educator and student sides of the solution.
Stress-Test Accessibility:
The system you choose needs to work for all your students. Beyond ensuring any solution you're considering meets accessibility standards, ask to see it in action. Test font sizes, contrast ratios, keyboard navigation, captions, and screen readers. Ensure all accessible experiences equal that offered in the base level version. Also demand to see the interface in action across a range of devices. With the massive variety of devices in use today the solution you choose needs to work well in each one.
Demand Post-Purchase Success
Regardless of how easy an e-learning system is for students to use, initial school or district-wide implementations are a complex task where communication and collaboration are essential for success. For this reason, understanding the details and implications of the implementation plan are as important in the buying process as evaluating the function of the system itself.
Up and Running in No Time:
There's nothing worse than buying something and not getting the value out of it right away. Find out how soon onboarding and training can happen after buying, and who on your team needs to or should be involved.
Have a Detailed Plan to Meet Your Goals:
Ensure an onboarding plan and accompanying training from a dedicated client success expert are part of the package you're buying. Typically your success or account manager will work with you to define your program goals and create a personalized plan to help you use the software to meet them. Ask about regular check-in calls, and advice for measuring program usage and tracking outcomes.
Support That's Available if You Need It:
In a perfect world, any piece of software you buy will be flawless and so easy to use you'll never need to access outside support — but in reality we all know that sometimes we can get tripped up and need a hand.
When and if that time comes, help can come in many forms. Some things are less urgent, and with the quick access to the right information you can easily solve them yourself. Other, more urgent items require resolution in minutes from a dedicated expert. Ask about all your options. Is there an online knowledge base? How comprehensive is it? What type of material does it contain? Who do you call or email if you need more prescriptive help? Is it a general helpline or a dedicated person? What are the general hours of support? What about after hours help? A good service will include a robust mix of dedicated and self help support options, but be aware that some support options may cost extra.
Final Thoughts
The truth of the matter is there's no magic solution. You can't reduce your chances of making purchasing mistakes to zero, but you can get close. Much of what you're trying to accomplish starts and ends with your buying team.
Building the broadest possible base of purchase considerations adds certainty to your decisions, and the simple act of working together upfront is bound to result in better downstream alignment for eventual implementation and use.
Aside from the team buying aspect, when it comes down to it, one of the most meaningful pieces of advice we can offer is simply to ask lots of questions. Lean on your sales rep or educational consultant heavily. Any organization whose solution is worth considering won't mind working hard to earn your business. Remember: it's you who's in charge, so feel empowered in your buying mandate.
Best of luck and happy buying!