How Counselors & Teachers can Leverage Xello to Engage Students with Future Planning
Kate McKenzie
|
April 15, 2020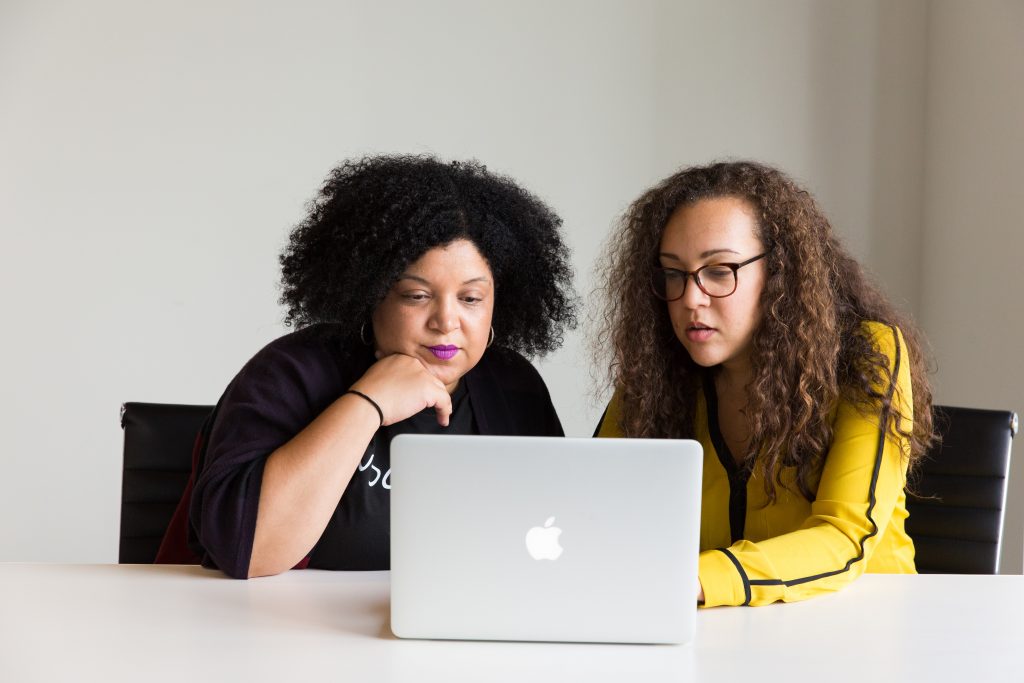 Instead of dwelling on uncertainty, it is time for educators to lean into comprehensive programming. Districts that use Xello are in luck: Xello makes lesson creation, student engagement, and future planning easy and accessible for all. Counselor Kate McKenzie goes over tips on how to use Xello to engage students.
Your email inbox is flooded with lesson plan ideas from every educational website you have ever visited. Your social media feed consists of suggestions of what to communicate to families, as well as pleas from overextended parents juggling their kids' new online curriculum. In this time of uncertainty, these unprecedented challenges are overwhelming for everyone. 
Instead of focusing on the ambiguity, it is time for educators to lean into comprehensive programming and create extensions of their typical and habitual practices.
There's a reason that the common advice of "keep it simple" never goes out of style. Simple works, and right now teachers need to re-establish the school norm without reinventing the wheel.
Districts that use Xello are in luck: Xello makes lesson creation, student engagement, and future planning easy and accessible for all. 
Xello Provides Easy and Convenient Lesson Planning for Teachers
Many teachers were given less than a 48 hour notice to grab materials from their classroom before schools shut their doors. A lot of those schools continue to have a blurry return date, generating questions about introducing new material and collecting data.
Luckily, teachers that utilize Xello are not kicking themselves for forgetting to grab the right books for lesson planning or worrying how they can track student progress. 
Although Xello prides itself on being a student-focused, self-guided program, teachers have the power to create assignments with deadlines using this e-learning platform.
Student needs are vastly different and Xello provides needed flexibility for teachers to differentiate their lessons, whether it stems from individualized education plans or simply grade level accommodations.
Teachers can also elect to require prerequisite work before students are able to access assignments, ensuring completion of different components of the Xello profile.
One of the most utilized features on Xello is the running of reports. With the click of a button, teachers can view engagement levels, work completion, and collective answers. As good educators know, data is just the beginning; teachers can use this student work, such as popular saved careers or learning styles, to create and modify new tasks. 
In addition, Xello has created a library of supplementary activities for K-5 students that focus on mindset, learning skills, self-management skills, and social skills.
While these can be used to introduce Xello lessons, they also provide intentionality when it comes to forging students' pathway to future-readiness.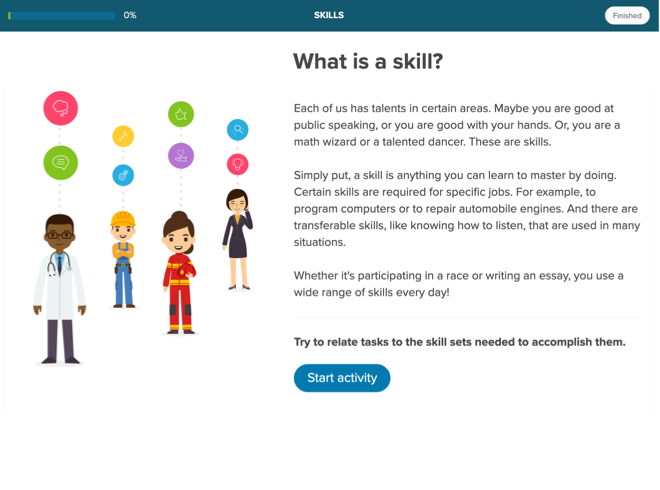 These supplementary activities are modifiable for any grade level and can either be introduced in a live virtual classroom or be given as an option to complete at home. 
Xello Usage Contributes to Social-Emotional Development
For the first two weeks of the nation's social distancing order, many school counselors focused on supporting families and reducing barriers to remote student learning. Now that the original chaotic dust has settled, a new set of worries are in place: How can students access social-emotional instruction?  
Counselors should practice what they preach and take a long, deep breath. 
One way to ensure the continued development of students' social emotional skills is to trust programming that's already been utilized throughout the school year.
Xello is not a rushed resource created for this time of need; its thoughtful activities not only enhance executive functioning skills in students, but also support standards recommended by the American School Counselor Association (ASCA). 
Executive functioning skills are important mental competencies that allow the brain to plan, organize, multi-task, and focus. Xello's interactive lessons for students in grades 6-12 promote these skills by introducing topics such as time management and decision making.
While these skills are clearly important in the workplace, they also help children succeed in and outside of school. Executive functioning skills are needed now more than ever due to remote learning, home schedules, and family stressors continuously changing. 
Counselors can also take a sigh of relief knowing that Xello's future readiness model helps meet ASCA's Mindsets and Behaviors for Student Success.
In fact, Xello has intentionally aligned its components and lessons to every single one of these standards that allows for academic, social emotional, and career development and success.
Educators need to remember that, while students may not be receiving all of the in-person lessons and support they once did, they are still practicing and developing necessary skills for the future. 
Xello is Committed to Student Engagement  
Educators want their lessons to be meaningful and engaging for all learners. If you log onto a Xello student demo account, you will quickly see that Xello checks both of those wishful boxes. 
In the K-2 program, students are helpers in Career Town. No onboarding is needed here; the back story and mission is read to the students and they immediately jump into creating their character and helping at various job sites.
Students follow along as dialogue is read to them (there is also a Spanish option) and can save their achievements and drawings as they help save Career Town.
The 3-5 program is similarly engaging, as it allows students to create their avatar and gives them freedom to list interests, skills, and achievements. Whatever is not covered by the program can be added by students, via writing, video, or image, in the Storyboard section.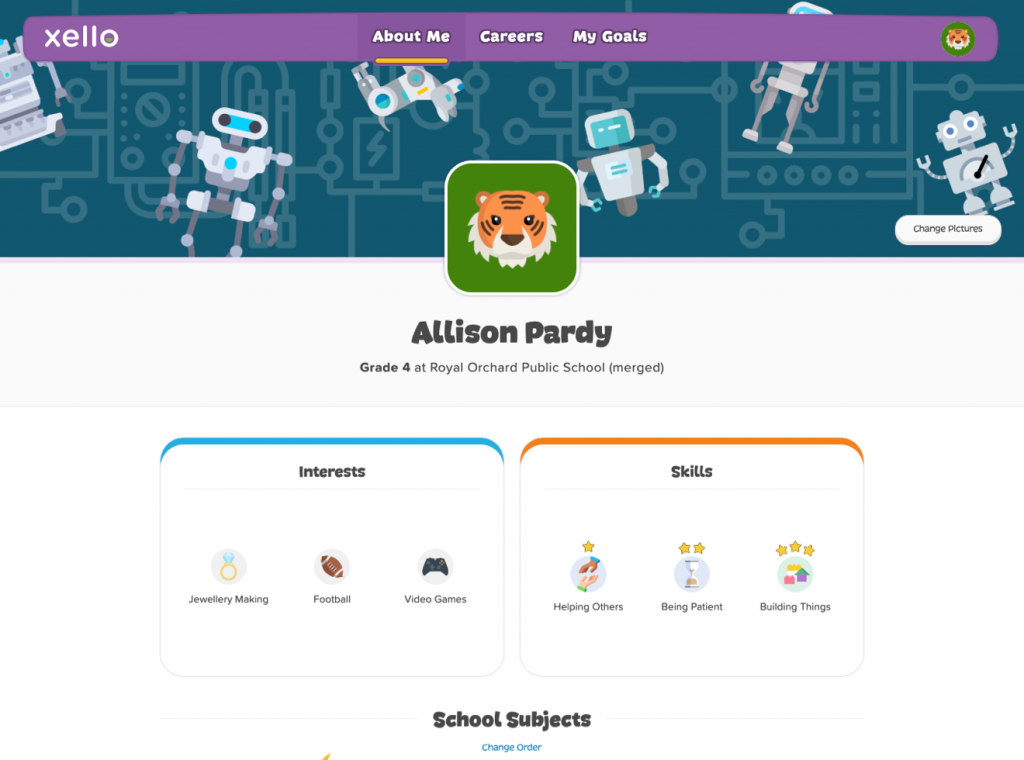 The individual lessons for each grade include characters, comic strips, and videos, all which can be read with the click of a button. 
Lastly, the 6-12 program is all about helping that particular student discover who they are and how they can be a better version of themselves in the future.
This looks like personality and learning style tests, matchmaker assessments for potential careers, and even lessons on executive functioning skills that will make them more employable in the future. 
And let's not downplay the convenience that, with a single sign on link, students never have to remember their username and password. That is a huge win for everyone.  
Xello Allows Students to Continue Planning Their Future
Even though high school students cannot currently visit college campuses, that doesn't mean their search or application to their dream college is put on hold.
Using their custom Xello profile, students are able to search, filter & match with colleges that align with their goals. Being able to use this future-readiness tool allows the process to be exciting and personalized instead of wearisome and difficult. 
In addition to researching colleges, students can continue to request letters of recommendation and transcript submissions right inside the tool. This streamlined digital process is helpful for students, counselors, and colleges alike, and creates a centralized hub where students can track and monitor deadlines and the progress of their requests. 
Even though societal norms have now shifted, educational expectations don't have to. Comprehensive future-planning tools, such as Xello, not only help students develop a sense of self, but also guide them explicitly through career-driven content and implicitly through social-emotional learning.
Embedding this tool into your students' online learning will ease tensions surrounding remote lesson planning, ensure engagement of students, and allow students to continue molding their future from the comfort of their own home.