6 Summer Must-Reads About Career Development, SEL and Student Well-Being
Intellispark
|
July 25, 2023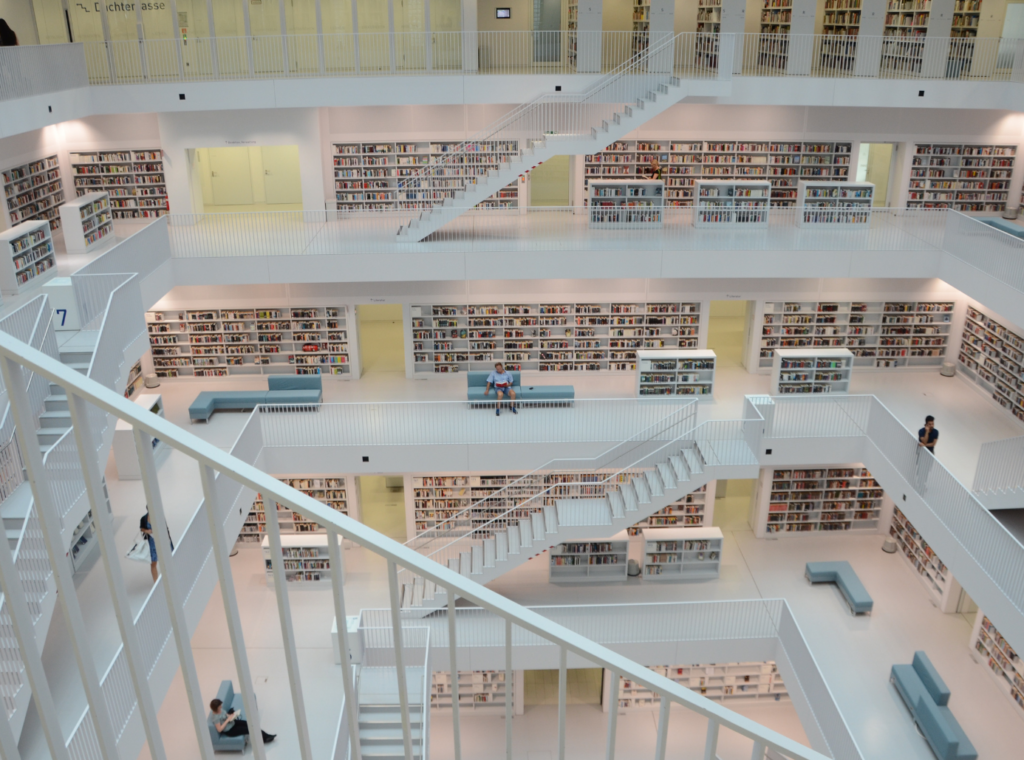 Don't forget to add these titles to your summer reading list!
We hope you are enjoying the summer—with well-earned rest and relaxation as well as some time to catch up on your reading. The partnership between Xello and Intellispark reflects the importance of addressing students' long-term opportunities and ambitions through an intentional approach to college-and-career readiness coupled with an attention to their day-to-day needs. Such needs, if unaddressed, can prevent students from achieving their goals through effective coordination of care and a focus on well-being.
In that spirit, between great summer fiction, we thought we'd offer a few additions to your reading list related to college-and-career readiness, social-emotional learning, and student well-being. These are titles that influence us and that we hope you find helpful as you gear up for next school year:
What's new at Intellispark
As we look ahead to fall, the Intellispark team is busy polishing a number of new features that are designed to help teachers, clinicians, and administrators strengthen relationships with students by sharing information and addressing needs and opportunities as they arise.
Staff forms
Surveys and polls are among the most popular features in Intellispark. Schools have been able to use these features to administer check-ins that measure factors such as students' sense of belonging, well-being, and more. We recently made it possible for schools to create their own surveys and polls. Now, we're expanding on those capabilities to let schools use the surveys and polls features to collect feedback from staff.
The most common use of what we call "staff forms" is to solicit input from teachers and counselors as part of a referral process. For example, if a teacher alerts a counselor to a student's recent behavioral issues, the counselor can now use Intellispark to send a form to the other adults in the building who interact with the student to gather further input and to help inform any interventions that may be needed. These staff forms often take the place of paper forms or Google Forms a school may have been using. Since Intellispark is integrated with your student information system, staff forms can be directed to the proper staff members automatically based on course rosters. Information on these forms is encrypted and stored within Intellispark, where you can easily set permissions to limit sharing to authorized individuals.
Streamlined conversations
Our member schools tell us that one of Intellispark's greatest strengths is helping teachers, clinicians, and administrators share information about students and their needs in real-time. Unlike cumbersome features for logging communications in student information systems after the fact or tracking interactions in a spreadsheet that can become overwhelming or risk student data privacy concerns, Intellispark offers a simple, mobile-responsive interface that lets you communicate and log interactions simultaneously. Because the Intellispark interface is easy to learn and use, because it's integrated with your course rosters and SIS, and because you can access it from your mobile device as well as your computer, sharing information via Intellispark is already much quicker than other methods.
Throughout the fall, we'll be adding new features for threaded conversations inspired by tools you're already familiar with – allowing authorized users to participate in conversations much as you would in WhatsApp, Facebook Messenger, or other social media platforms. You'll be able to use emoji, tag students and staff, and organize threads by topic. Of course, the contents of these conversations will still be available on the Student Hub in Intellispark, so you can get a quick view of everything that's going on with a student.
Ed-Fi integration
Intellispark has long supported student information system integration via Clever, ClassLink, and OneRoster. For schools and districts using Ed-Fi, including those in states such as Michigan where Ed-Fi is a statewide initiative, it's now possible to automate integration with Intellispark via Ed-Fi as well.
To learn more about the Xello and Intellispark partnership and integration, or about any of these new developments, contact your Xello success manager or visit intellispark.com.