How Schools Across Kansas Are Using Xello to Meet Their College and Career Readiness Mandates
Lynda Byrne
|
September 29, 2021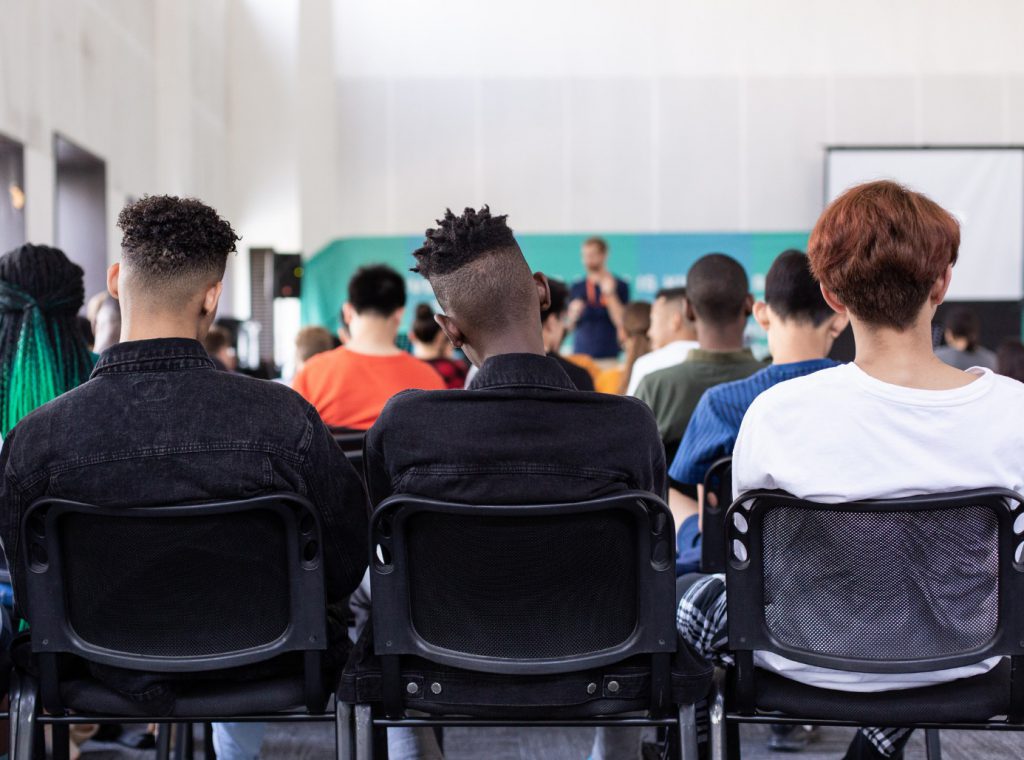 Earlier this year, nine districts in Kansas were recognized for their College and Career Readiness programs, receiving awards in the Kansans Can Star Recognition Program. The common denominator for all nine winners? They all leverage Xello to help their students become future-ready!
We heard from two of the winners on how it felt to be recognized for their hard work:
"We are incredibly proud to be recognized as a Kansans CAN Gold Star district and are proud of the progress we've made in personalizing education around student's future interests."
– Polly Vader, Counselor and CTE coordinator, Piper High School
"Considering the challenges our district has faced this past school year, being recognized for effectively achieving goals related to College and Career Readiness was uplifting! It was validating to see that the efforts our district has put forth are viewed as beneficial for our students."
– Dr. Ceresa L. Schaffer, secondary curriculum coordinator, De Soto USD 232
In this article, we share how these nine Kansas districts use Xello to meet their college and career readiness mandates and how your district can do that same.
What Is the Kansas Individual Plans of Study (IPS)?
Developed cooperatively with Kansas students, counselors, teachers, and family members, the Individual Plan of Study (IPS) is a future-readiness roadmap for students to develop and revise as they navigate through grades 8 to 12.
The IPS helps students learn about themselves, set educational goals, and create a plan for success in high school and beyond.
According to the Kansas State Department of Education website, the IPS "includes development of a flexible career focus and an education plan that is clearly-defined, rigorous, and relevant to assure a successful and efficient transition to postsecondary education and/or the workforce."
We asked some of the award winners how they achieved a world-class future readiness program and their advice for other districts looking to do the same. Here is what counselor and CTE coordinator Polly Vader suggests:
"Full implementation of the Individual (IPS) process provides students with an all-inclusive experience with the work-based continuum; career awareness, exploration, and preparedness. It allows for a variety of opportunities that cultivate future-ready success.
To achieve this, I recommend creating an IPS committee with change agents in your district that reviews the Kansans CAN IPS rubric and uses it as a north star for the full implementation of IPS. I would also recommend creating a district implementation guide for educators that includes a process to check for fidelity in its implementation."
What Is the IPS Excellence Award?
The IPS Excellence Award is awarded annually as part of the Kansas State Department of Education's Kansans Can Star Recognition Program. The Kansans Can Individual Plan of Study (IPS) Star Recognition program recognizes school districts that offer quality and inclusive opportunities for each student to experience connected learning that develops academic knowledge, as well as technical and employability skills.
We asked award winner and Secondary Curriculum Coordinator, Dr. Ceresa L. Schaffer if she had any advice for other districts looking to meet their IPS goals:
"The creation of a benchmarking system for each grade level has provided us much needed direction and accountability within our district," she says. "We began with a district IPS team with representatives from each school and determined what we were already doing, what we ideally wanted to do, and how we could bring about systemic change."
Want to see how Xello connects to each element of the IPS STAR Rubric? We make it easy with this new guide for the 2021-22 school year. As the Kansas state preferred vendor for IPS this rubric alignment has been completed through consultation with the KSDE. These lessons can be used to help fulfill the expectations of the IPS elements.
The Xello Lessons correlated within the rubric are designed to help students grow their knowledge around key future readiness topics.
How the Award-Winning Districts Leverage Xello for Their CCR Programs
Nine districts were awarded in the 2020 Kansans Can Star Recognition Program and here's how they did it using Xello.
The four areas of the Kansas CAN Competencies are Know Yourself, Explore Options, Make Choices, and Take Action. These four areas of focus align beautifully with Xello's Model for Student Success.


Xello's assessments, lessons, and tools allow students to identify careers of interest, explore clusters, and create post-secondary plans for success. Students continue to develop their unique electronic portfolio from K-12 while using Xello's Course Planner tool to select courses based on their interests and post-secondary goals.
Students Build Self-Knowledge as the Foundation to Future Success
In Xello, students start by first building self-knowledge through the interests, skills, and learning style self-assessment tools. Xello assessments are a key component of helping students connect who they are to future opportunities. These assessments also help to lay the foundation of matching students to careers in Xello's robust database of careers.
The Interests assessment is a self-paced and multi-phased assessment that includes a Personality Style quiz. The Skills assessment fulfills career aptitude evaluation requirements and allows students to decide how often they would like to use specific skills in their future career.
As each assessment is completed, students are given a strength of match to each career in Xello based on their interests and desired skills. This prompts students to explore careers they may not have considered or even known about.
Personalized Learning and Ongoing Reflection
As Kansas students are getting to know themselves through the assessments, they are also encouraged to express their personality in their Xello profile. In the About Me section, students can celebrate their achievements and experiences, record their interests and skills, upload a profile picture and a cover photo, explore and save Career Clusters, and more.
As they build their self-knowledge, students use their Xello Storyboard as a central hub to collect their inspiration or work they're proud of such as their school work, hobbies, and favourite media.
"Xello has been integral to our student's career exploration," says Vader. "In our student-led conferences in the Spring, students utilize their Xello storyboard as a way to share with their parents the work they've done and their future goals"
Exploring Options and Learning Critical Skills
In the Explore Options section of Xello, Kansas students learn about careers, schools, and school majors they could pursue. The list of careers a student sees is sorted by the strength of their match to the careers based on the student's assessment results. Students can find out exactly why they were matched with specific careers by clicking 'Find Out Why' on the career profile.
[xo-module id="10961″]
Kansas schools also leverage Xello Lessons to meet their IPS goals. Xello-made Lessons are a series of fully interactive, engaging learning experiences that help students build the skills and knowledge they need to become future-ready. By automatically bringing students' own saved careers, schools, and interests into the lessons, Xello provides a completely personalized, seamless, and relevant learning experience.
Students learn about critical concepts like decision making, different learning pathways, work-life balance, and career demand. And, for any topics needed outside of Xello lessons, Kansas districts can create Custom Lessons for students to complete. The Custom Lessons can also be linked to activities in Xello.
"Xello is utilized in many ways to assist us in meeting our IPS goals," says Dr. Schaffer. "The Xello Lessons included in the About Me, Explore Options, and Goals & Plans sections are integrated into lessons at all secondary levels."
For example, in the lesson Exploring Career Factors, students will investigate and reflect on the important factors around the careers they've saved in Xello, including work/life balance, money, making a difference, education, interests, and growth. They will be asked to assess which of these six core factors are important to them when making a career decision and reflect on why. In this lesson, students will then prioritize the six core factors that influence their career decisions. A list of all of Xello's Lessons can be found in the Support Center here.
"Our students begin working with Xello in the 7th grade and continue until their final year in high school," adds Vader. "We have created a district implementation guide around the Xello Lessons and require that our students utilize the Resume Builder, create a Storyboard with saved careers, experiences, and assessment results."
IPS Star Rubric to Support Your Success
Xello provides Kansas districts with a helpful Kansas Individual Plan of Study Scope and Sequence, with recommended grade-by-grade sequences for the Xello Lessons mapped to the four stages of IPS. The subjects of these lessons cover the topics outlined in the Kansans CAN Competencies, Social-Emotional and Character Development Standards, and Employability Skills Framework. You'll also see what students need to do before starting each lesson and an overview of what your students will learn in each one.
Xello Support for Success at Every Level of the District
At Xello we know how important it is for every level of a district to feel supported while executing their CCR program, from the district lead who brought on Xello to the careers educator who takes students through Xello everyday.
For new districts, schools, and/or individual educators learning about Xello, the content-rich Xello Support Center is a great place to bookmark for everything you need to know about Xello, including introductory videos, instructional materials on specific
Xello tools, and a library of pre-recorded and live webinars.
And, if you're ever in need of one-on-one support, you can contact your Xello Customer Success Manager or email Support at help@xello.world.
Ready to Get Started Using Xello in Your District?
Is your district looking for a K-12 program to engage students and meet your future-readiness goals?
Book your demo with one of our education consultants today.