How Educators Can Help High School Students Make the Most of College Tours
Larry Bernstein
|
July 13, 2021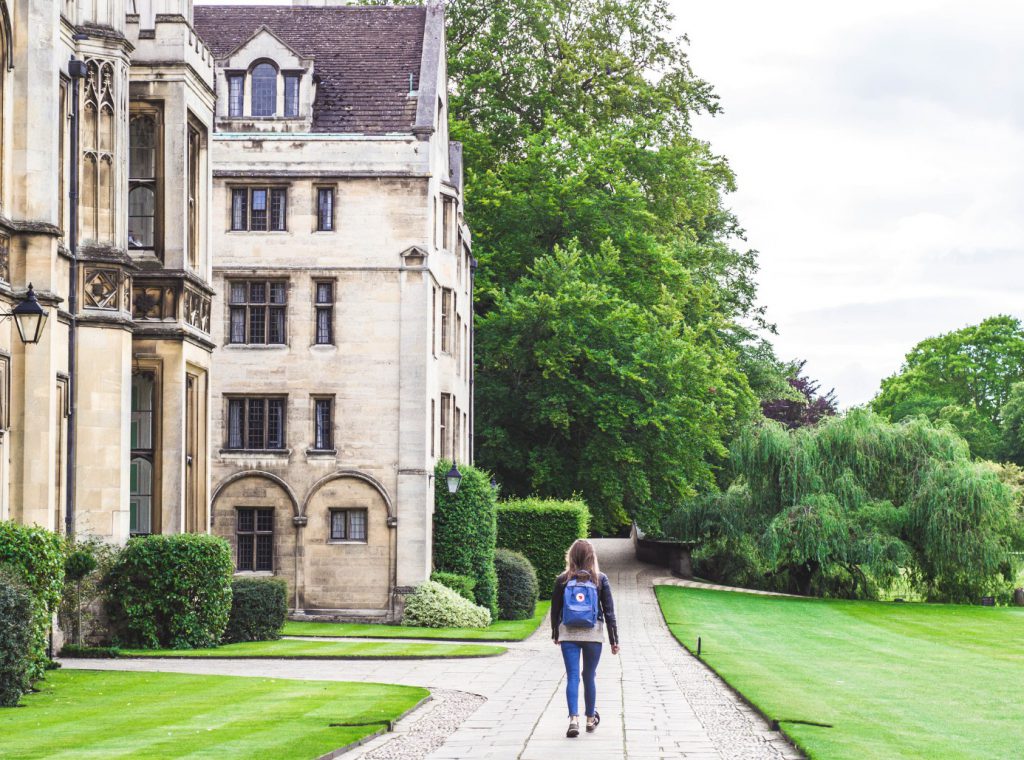 Many students in next year's class are laser-focused on college admissions. The admissions process involves many steps including the ever-so-fun college tours.
For some students, touring colleges is exciting as they can wander around the campus of college towns or explore universities in bustling cities. However, for some students, the admissions process is stressful, especially college visits, since a tour in another state can be a financial challenge. High school educators can help students make the most of each college visit.
Let's backtrack a moment. Is visiting colleges even necessary? After all, during the pandemic when campuses were operating at limited capacity making tours out of the question, colleges and universities offered virtual tours. Like any service/product, the quality of virtual tours varied. Either way, few students had the opportunity to visit colleges during their junior year. And yet the process of high school students graduating and finding the right college continued.
So, do students even need to bother making campus visits?
Visiting colleges can give students a leg up in gaining admission to a competitive college as it shows demonstrated interest. InsideHigherEd.com reported on a research paper that used data from highly selective colleges. It found that "A student who visits campus, and does so long enough to participate in activities, will gain much more of an edge than an equally qualified student who talks with a college representative at a college fair at her school."
To clarify demonstrated interest, as defined by InsideHigherEd.com is "ways that an applicant shows he or she is serious about enrolling at a given college."
And it's not just top-tier colleges that want students to show demonstrated interest and make campus visits. InsideHigherEd.com reported on data from the National Association for College Admission Counseling. According to the data, "16.9 percent of four-year colleges say they view demonstrated interest as having "considerable importance" in admissions decisions, and another 33.3 percent see it as having "moderate importance." Clearly, a campus tour is noticed by the admissions office.
Has the pandemic and its impact on campus visits changed the equation? "…schools have introduced a wide range of virtual tours … to offer students a taste of campus life," reports U.S. News and World Report. They also note that competitive colleges have new ways to measure a student's demonstrated interest besides a campus tour. These include, "by calling or emailing with questions, requesting a virtual interview, contacting alumni or interacting with a representative on social media or, when possible, at a college fair." Note each of these ways does not cause a financial burden.
However, U.S. News and World Report does conclude that when campuses reopen and a college visit or even attending a summer program is possible it can show a college admissions office that the student is interested and is a good fit.
With a campus tour retaining its relevance to the college admissions process, K-12 schools can step up to help their students make the most of those visits. Below are a few suggestions.
1. Lean on Your College and Career Readiness Program
Between the financial challenges some students face in making an out of town college visit and the time constraints (particularly since the class of 2022 could not get on campus during their junior year), being able to select which schools to visit is key.
A robust future-readiness program, enables students to explore colleges (and other post-high school options) in advance. It's a great way for students to get an understanding of their unique interests, skills, and strengths.
Students can also explore hundreds of college options that align with their interests and talents. This can help students narrow down the colleges and universities that may be appropriate for them since they know the schools that offer their major. From there, other considerations such as campus life, faculty, dorm life, dining halls, sports teams, etc. can be considered.
For instance, a program like Xello allows students to get a taste of campus life, where they're able to drop themselves into the Google map, explore the campus grounds and the surrounding areas right from the program.
The goal is to limit the search and only make campus visits to colleges that are truly appropriate. A robust future-readiness does just that and keeps students on track and guides them to relevant classes.
2. Seek Support from School Counselors
High school counselors are the first point of entry for many students and families to higher education and can be a tremendous help to students as they conduct their college search. "School counselors are well-positioned to offer meaningful support that could lead to lower college dropout rates and stronger retention rates," says Education Week.
Understandably, having easy access to school counselors can be a challenge for some schools and districts with the average counselor to student ratio at 424:1. However, with careful planning and collaboration with teachers, counselors can give students the time they need to effectively make college decisions.
With the support in place, this encourages students to ask college-related questions as they arise. Counselors can suggest which classes to take and other important tasks for students to do that will impress colleges. In addition, they can help students keep track of relevant information such as financial aid forms and available scholarships.
Research shows that when students speak to a counselor about college, "it increases the likelihood of applying to a postsecondary institution and submitting the Free Application for Federal Student Aid (FASFA)."
When students have the support they need, they'll likely be able to make more informed, confident decisions during campus visits.
3. Be Realistic When It Comes to Post-Secondary Financial Expectations
When students make campus visits, their first stop may be the dorms. Another stop on the visit/campus tour should be the financial aid counselor's office. After all, most students need to consider financial aid and or scholarships when budgeting for college/university. Gaining admission to a school that is not affordable is not helpful.
Financial aid counselors are knowledgeable, "…about financial aid packages, which are different for each student," says education management company Peterson's. They add that a counselor, "should be able to estimate your Expected Family Contribute (EFC)…" And with this, students should know how much financial aid they'll receive, determine how much scholarship money they will need, and reevaluate the colleges they are considering.
However, students shouldn't wait until the campus visit to think about financial aid, especially given how important a factor it is in determining school choice. So how do we help students make realistic choices?
Counselors won't have information on college affordability for each student, so it's necessary to engage with parents and families to initiate these conversations with their college-bound children.
An article by CollegeWise encourages parents to have this "facts of life" conversation with their high school children in order to help them create a plan that's tangible—regardless of how uncomfortable it might be. Consider teaming up with parents to help start the conversation and level-set with students.
4. Turn College Tours to Local College Fairs
For some students and their families, campus tours across the state or nation simply can't happen.
This is an opportunity for educators to invite local campuses to connect with local students. Although the school might not have the resources to cover the costs to spend the night at a faraway college campus, they could arrange a tour of a nearby college or bring college reps to their schools.
Because the campus is nearby, the visit could happen during the school day making it affordable for the school and get students back home at their regular time. Even though students may have passed by the nearby college, having a campus tour is a great way to give them a sense of college life. They could visit a class in session, have an opportunity to talk to school personnel, and establish a contact.
A well-organized college fair with college reps available to answer questions, talk about various school programs, share tips, and simply be a contact can be extremely helpful. It could assist students who are planning a college visit to decide which campuses to check out as well as convince a reluctant student to take a college tour. Schools could even have the college fair at night to encourage student's families to come.
The college admissions process can be stressful. Students need to consider many factors and strive to get a sense of which college campus is right for them—both personally and financially. A campus visit can help students determine which campus is a good fit. And help is within reach. High schools can help guide students through the college tour process.