How the School District of Lancaster Uses Xello to Engage Students in Future Readiness Activities
Heather Hudson
|
March 4, 2021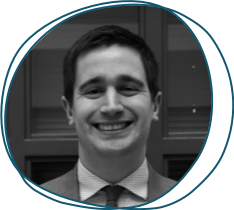 A college and career readiness solution that houses student information in one centralized place was imperative for this small district. Learn how Xello engages students in future readiness activities and makes state reporting a snap at the School District of Lancaster.
The Challenge
When it comes to preparing their 11,000 students for postsecondary life, the small, urban School District of Lancaster strives to meet Pennsylvania's Career Education and Work Standards (CEW), part of the state's regulations of required education for all students.
The Career Education and Work Standards address four areas of knowledge:
Career awareness and preparation
Career acquisition
Career retention and advancement
Entrepreneurship
In order to help meet these standards, it's critical to not only have vibrant, engaging lessons for students but also a documentation process that tracks their progress for state reporting. At the School District of Lancaster, that wasn't so easy.
"Students were doing lessons and paper activities, which the teachers gave to the counselors and the counselors filed in a folder. It was not ideal," said Dr. Jeremy Raff, the district's coordinator of College & Career Services.
The district wanted to find a platform that would provide ready-to-go lessons and a centralized place where students could find and complete them. An intuitive, user-friendly interface was a must. And data tracking was also high on the list of needs.
"We had no accountability for completing lessons. Teachers were collecting individual lessons and artifacts from students by hand, but that wasn't sustainable or scalable across the district. We wanted everyone to be on the same page," said Raff.
"We have students who move from building to building and we wanted them to be able to pick up where they left off, wherever they are."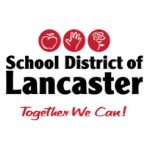 District
School District of Lancaster
Demographic
61% students who are Hispanic, 17% students who are Black, 12% students who are white
Problem
A paper-based state reporting system needed an overhaul
Solution
Xello allows for centralized documentation and ready-made lessons to meet state standards
The Solution
"We decided to look at different platforms and I went into the Xello pitch meeting thinking I'd hear them out and ended up being really impressed by the usability and accessibility for any student," said Raff.
"I love that it's not just targeted towards students who want to pursue the college pathway but also focuses on career development."
The district decided to implement Xello at the secondary level two years ago and added the elementary level this past year. The platform immediately improved not only student engagement but the all-important data management requirement.
"This has been a great solution for centralizing all of our documentation. The data tracking aspect of Xello is a huge advantage to us, as is the ability to know where students are in meeting state standards and continuing with their learning," said Raff.
He runs monthly custom reports on how students are progressing towards meeting state standards, which allows each school to target which students need outreach.
"Counselors are no longer having to focus on hand tracking. They can easily get information and track down students to get their activities done."
With access to students' profiles, they're also able to have more valuable interactions with individual students.
"Counselors at the high school level use the data they access in Xello, such as the student's interests, in their advising meetings. It's super helpful. We've made some good strides in providing a more meaningful high school experience that will contribute to future success."
Many of Xello's lessons directly tie into the state's CEW standards and the district has been able to build in custom lessons to ensure they accommodate all of the requirements.
"While our district lessons may not be as visually engaging as Xello's, students are able to report their progress in the platform and it becomes part of the data we're tracking," said Raff.
The district has built out an entire K-12 curriculum and Xello has become "the backbone" of it. Elementary and middle school students typically complete one lesson each month while high school students work their way through a lesson every three weeks or so.
School District of Lancaster
11,000
District enrollment
The Results
"State reporting is efficient now. Schools can run reports independently and look up specific students to see what they've done and not done, which was not possible before Xello," said Raff.
"It would have been harder to follow up with students with our former paper-based system. This keeps things from getting lost and keeps everyone aware of what's happening with every student."
Some counselors request an extra monthly report to bring to parent/teacher conferences so teachers can show parents their child's progress.
"I can pull that in 10 minutes now," said Raff.
High school students are also using Xello to explore and save colleges they're interested in, which Raff can use to share information about college visits to relevant students.
While they've yet to use Xello features like Course Planner, Raff says they've done a lot of customization on students' dashboards, such as adding resources like local scholarship information.
Students at all levels have been enthusiastic about the features they use most often. Raff says high school seniors tend to rave about Matchmaker and other college and career exploration opportunities, while elementary students like the user-friendly nature of the lessons.
And Xello was especially handy when students were forced to learn remotely due to the pandemic. Teachers advised students to log in from home, work through assigned lessons and save their progress.
The School District of Lancaster now has a modern solution that saves time and energy when it comes to state reporting while empowering students to dream big for their future.
That was the School District of Lancaster's success story—now it's time to write yours. Learn how Xello can help students at your district get college and career ready. Book My Demo
About the District
The School District of Lancaster is located in a city steeped in American history and flourishing as a kaleidoscope of ethnic, cultural, and religious diversity. Committed to be a high performing district in teaching, learning, student achievement, the district's academics are broad and deep with multi-tiered systems of support and acceleration to help students learn at their own pace. They also provide a host of wraparound services, from counselors and social workers to free meals and healthcare. The district has vibrant arts and athletics programs.
About the Educator
Dr. Jeremy Raff is coordinator of College and Career Services at the School District of Lancaster. He holds a Bachelors in Intercultural Studies from Houghton College, a Masters in Nonprofit Management from University of Central Florida, and a Doctorate in Public Administration from West Chester University. He is passionate about increasing access to opportunities for low-income students. When not at work he enjoys baseball, spending time with family, and cooking.