How Phoenix Union High School District Uses Xello to Meet Arizona's ECAP Requirements
Larry Bernstein
|
September 30, 2020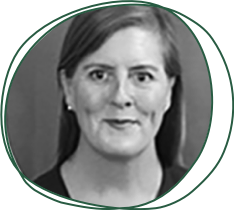 Xello helps find administrative efficiencies and, through its multilingual capability, ensures ease-of-use for Spanish-speaking students while empowering students to work through the ECAP process and be future ready.
The Challenge
As one of the largest and most progressive high school districts in the U.S., Phoenix Union High School District (PXU) is a titan. With 21 schools and 28,000 students it's a big job to ensure all students are guided through a streamlined process to meet the specifications in the state-mandated Arizona Education and Career Plan (ECAP) before they graduate.
The ECAP, put into effect in 2008, mandates that all Arizona students in Grades 9–12 create portfolios that include current coursework, career aspirations, and further learning opportunities, and complete them before they graduate.
At PXU, Mary Wrobel, the CTE counselor facilitator, focuses on ensuring students are set up to meet the ECAP requirements and become future ready. She supports more than 90 counselors in the district and works primarily with the Career and Technical Education Department.
With more than 30 CTE areas of study and 7,500 students enrolled in the program at any one time, this is a challenge.

District
Phoenix Union High School District
Demographics
95% students who are minorities
81% students who are Latino
50% students who come from an ESL home
Problem
Guiding 28,000 diverse students through the ECAP process was a BIG job
Solution
Many of Xello's interactive features align with state-mandated specifications, and are available in Spanish for students who are Latino
The Solution
The ECAP process works to empower students to create an individualized plan that guides them toward postsecondary success. It's designed to help students develop the self-awareness, knowledge, and skills they need to make informed decisions about postsecondary and career options.
Wrobel has found Xello to be an ideal solution for students working through the ECAP process, which includes four components, one of which focuses on a student's academic goals, highlighting how students should plan coursework to explore their interests, develop skills, and meet their high school requirements.
It's also helped empower students to learn independently, create a roadmap for the future—in high school and beyond—and develop key social emotional learning skills.
Phoenix Union High School District
The Spanish availability of Xello has been enormously helpful for our student population. It's one of the features that we explain to teachers when we do any training, letting them know that they can change it. We have a lot of ELD speakers here, so it makes it more user friendly for them if they can utilize Xello in their native language.
The Results
Xello's interactive planning tools help students determine what courses to take. They're able to take that knowledge and translate it into an actionable roadmap to create a personalized plan using Xello's Course Planner.
Students and counselors are notified if there's a conflict, a prerequisite is missing, or additional information is required. If any action is needed, clicking on the alert will provide options to resolve the conflict. This helps reduce administrative time and allows students and counselors to solve problems together.
Xello's integrated lessons also allow PXU's CTE students to build ECAP-essential skills and knowledge that can help them succeed in the real world. The personalized lessons give students the chance to reflect, assess, and build communication, problem solving, and teamwork skills to ensure smooth transitions between critical life stages.
"I like that Xello is interactive, which I think is very appealing to students. It's intuitive and easy for them to use and connect with," said Wrobel.
And because the software is user friendly, it encourages students to take ownership of their learning.
"Our students can go into Xello and learn about themselves and go through those lessons in a self-guided manner. They can complete the lessons on their own or with the guidance of a teacher or a counselor, and then save them for future reference."
Lessons within Xello also help guide students through learning experiences, helping them develop key social-emotional learning skills aligned to college and career readiness.
The fact that Xello is available in Spanish has helped level the playing field for many Hispanic and ELD students at PXU.
That was Phoenix Union High School District's success story—now it's time to write yours. Learn how Xello can help students at your district get college and career ready. Book My Demo
About the District
The Phoenix Union High School District is a portfolio district with 11 comprehensive high schools, four small specialty schools, two micro-schools, three support schools, and a digital academy. With more than 500 courses to choose from, the district offers Honors, AP, and high-level courses. Students can earn college credit and accelerate their academics through community college dual enrollment.
About the Educator
Mary Wrobel is the CTE counselor facilitator at Phoenix Union High School District. She focuses on ensuring students are set up to meet the ECAP requirements and become future ready. She supports more than 90 counselors in the district and works primarily with the Career and Technical Education Department.