What Is Work-Based Learning?
Larry Bernstein
|
June 6, 2022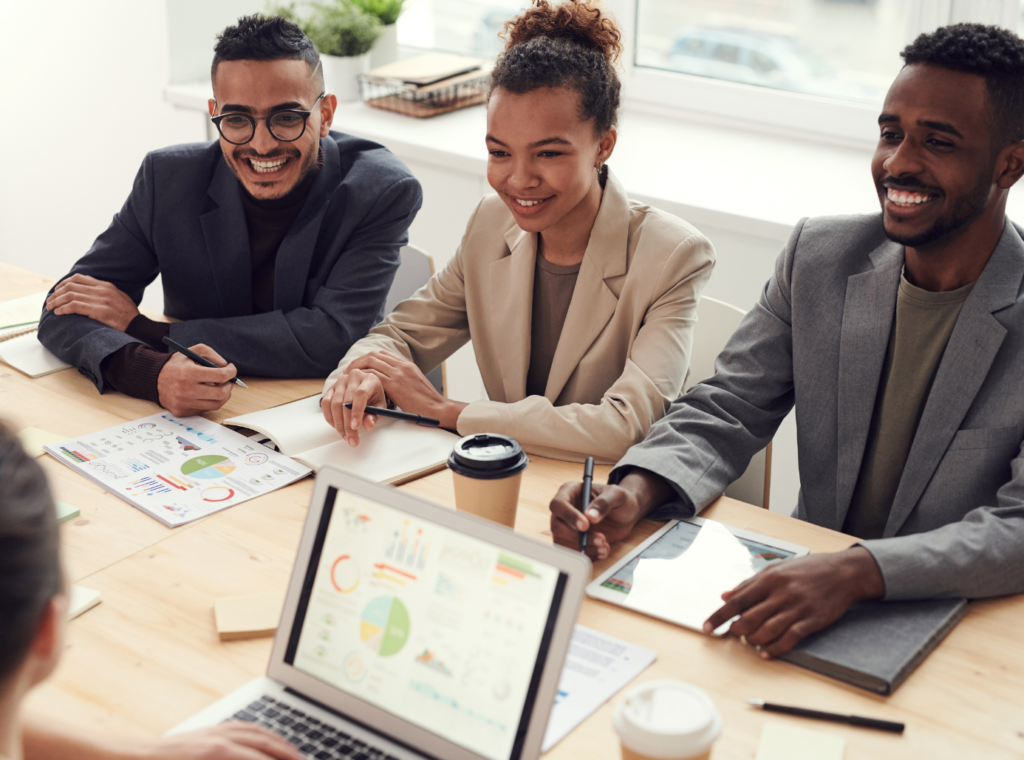 What is work-based learning and why is it so important for student future readiness? Larry Bernstein explains.
Before formal education was instituted, work based learning (WBL) was the way people learned trades and gained a profession. Work placement meant a younger person would be apprenticed to his or her employer who had some skill that could be taught. The apprentice got on the job training. Today, it has melded into the school and classroom instruction – either at secondary schools or higher education – and become known as work based learning. Let's take a deeper look at work based learning, trace its origins, and review its components.
History of Work-Based Learning
The beginning of our modern-day version of work based learning was 1984. At that time, the Carl D. Perkins Vocational and Technical Education Act was first authorized. Since then, the bill has been reauthorized four times – 1990, 1998, 2006, and 2018.
Carl Perkins, who served in the House of Representatives from 1949-to 1984 and represented the state of Kentucky served as the chairman of the Committee on Education and Labor. Perkins strongly believed in improving career and technical education for students. He was a major advocate for the legislation that led to the Vocational Education Act of 1963. In 1984, after the passing of Perkins, the act went through some alterations and was renamed after the representative.
Reasons for implementing work based learning into the classroom
There are two primary goals of a public school education:
 Develop pupils into good citizens
 Create a skilled workforce that can enjoy a successful career
Because of these dual aims—particularly the second—educators need to recognize students' needs and ensure they are providing them with appropriate courses to meet their mission.
Today, students are eager for knowledge and to participate in career exploration and training. for professional knowledge. This is evidenced in a 2019 poll conducted by The Associated Press-NORC Center for Public Affairs Research, young people were asked, "In general, how well do you think each of the following prepares someone for success in today's economy?" On the job experience scored the highest at 73%.
Clearly, young people recognize the skills they can develop from getting a job and how that will help them with their future careers. Therefore, schools should implement WBL programs, apprenticeships, internships, co ops, etc to engage their students and make instruction more meaningful.
Download the ACTE Resource Guide for Building an Employer Partner Engagement Plan
The Importance of a Work-Based Learning Program
Research has shown that providing students with work opportunities helps engage them.
A study noted in the book, Working Knowledge: Work-Based Learning and Education Reform, found, "Learning was often far down their [students] list of priorities." The book goes on to say, " … as the 1990s progressed, work-based learning advocates increasingly argued that the approach was not only a means of transition to work once an occupational direction had been chosen, but rather a strategy for exploring career possibilities and gaining the underlying foundation of knowledge and skills needed by everyone to prepare for adulthood."
The book also notes, "some education reformers have argued that integrating experiences outside of the school with classroom learning is an effective approach to engaging students in their studies and helping to prepare them for education and work after high school."
To ensure schools are catering to all post-secondary pathways, schools should develop work-based learning programs.
Defining Work-Based Learning
Let's take a step back and define work-based learning. Of course, not everyone defines WBL the same, however having a working definition is helpful.
The Association for Career and Technical Education (ACTE) says work-based learning programs are one of the 12 elements of high-quality CTE. "This element addresses the delivery of a continuum of work-based learning involving sustained, meaningful interactions with industry or community professionals that foster in-depth, firsthand engagement with the tasks required in a given career field. Experiences may be delivered in workplaces, in the community, at educational institutions and/or virtually, as appropriate, and include a range of activities such as workplace tours, job shadowing, school-based enterprises, internships and apprenticeships."
Components of a Work-Based Learning Program
To develop the right curriculum or competencies of a WBL program, schools need to consider multiple factors or components. The U.S. Department of Education has developed a toolkit that says work-based learning programs should include three key components. They are, "the alignment of classroom and workplace learning; application of academic, technical, and employability skills in a work setting; and support from classroom or workplace mentors."
Let's examine each component of WBL programs further.
 Aligning classroom and workplace learning involves developing wbl experiences "help meet industry demands for a more skilled workforce by providing opportunities for students to receive training, learn skills, and gain experience in all aspects of an industry. Academic content should replicate "authentic workplace tasks" and be integrated into the school setting. Courses should include time for students to reflect on their experience and learning. Teachers should be trained so they can incorporate WBL experiences into the curriculum.
 The application of academic, technical, and employability skills in a work setting "is based on rigorous academic and employability skill requirements." As part of work based learning programs, students need to gain in-depth and hands-on work experiences either with the employer at the job or simulated in the academic setting. They suggest "activities ranging from career awareness and exploration to career preparation and training."
 Support from a Classroom or Workplace Mentors involves "promot[ing] student engagement through mentorship from supervisors, instructors, and WBL coordinators." Students should develop relationships with employers in the industry. Instruction should include monitoring and evaluation by industry supervisors, teachers, and WBL coordinators. Others involved in the WBL programs from the school and employers such as mentors and guidance need to be properly trained to best help the student.
Download the ACTE Resource Guide for Building an Employer Partner Engagement Plan
Each school should carefully consider the right course of action for its student body. The best way to prepare a student for a career is to include a WBL program that provides valuable work experience.