What is Career Readiness and How You Can Weave it into Your Curriculum
Heather Hudson
|
December 3, 2020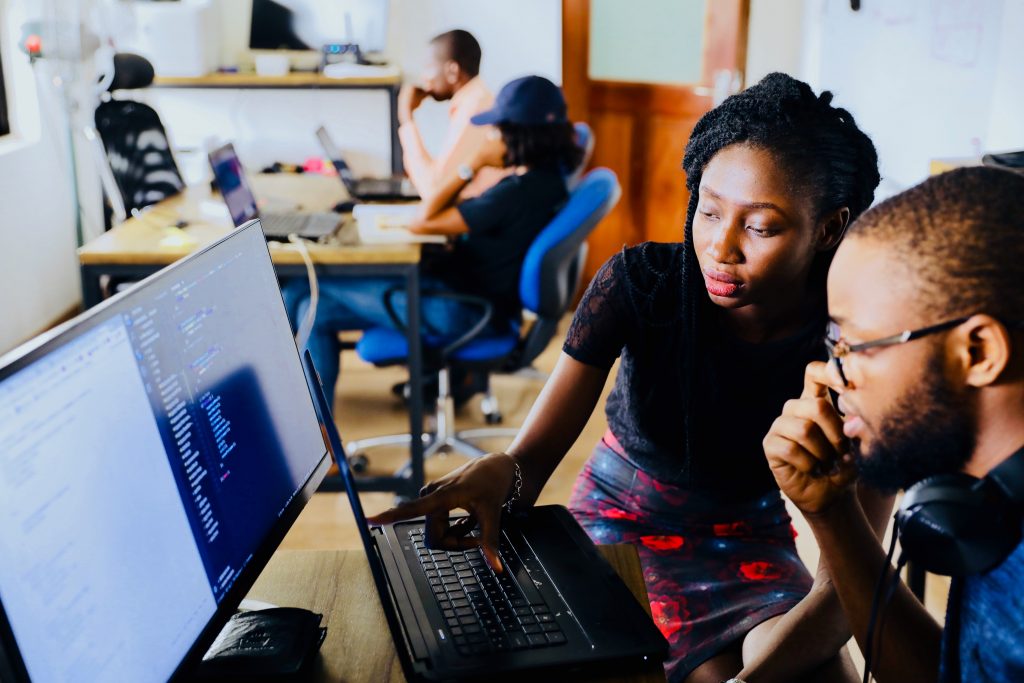 Ensuring students are equipped with career readiness skills starts at school. Here's why (and how) you need to think about bringing career readiness into your classroom.
When you think of career readiness, it's hard to imagine looking into the cherubic face of a kindergartener and imagine them leading a meeting about third-quarter numbers. 
Or collaborating with colleagues to solve complex problems that can save lives on a global scale. Or tossing out the playbook and coming up with an entirely new game plan when their industry suddenly has to pivot.
But these—and other impossible-to-predict workplace scenarios—will be the reality for today's students as they grow into adults and enter an ever-changing workforce.
Unfortunately, employers are increasingly reporting that it's difficult to find career-ready candidates. A 2019 study found that 73 per cent of employers perceived that it was "very or somewhat difficult" to find qualified candidates for jobs. And about 34 per cent reported that schools have not properly prepared students for jobs.
Preparing students for the workforce isn't something that educators have historically considered part of their role, but career readiness is a vital part of learning and skill-building. We owe it to our students (yes, even those kindergarteners!) to prepare them for their futures, beyond college. 
What is Career Readiness?
Career readiness refers to the ability to find an appropriate job (in any industry, at any level), understand the responsibilities of that role, successfully report and relate to colleagues/customers/management/stakeholders, and grow professionally within the role. 
Most districts and schools have college and career readiness programs designed to prepare students to make educated decisions about their futures. 
These might include technology tools like Xello, which help students reflect on their passions and strengths, research careers that would be a good fit for their personality and skills, and access resources to develop a pathway to qualify for that career.
On its own, the "career" portion of the college and career readiness education often refers to building technical and/or 21st century skills that are required in modern workplaces. 
While many districts associate career readiness with CTE programs, employers tend to have a broader perspective. Many report that current candidates aren't coming prepared with the soft skills that help them carry out multi-functional roles that are part of every workplace. 
In fact, a LinkedIn Learning 2020 Workplace Learning Report mapped the most in-demand soft skills among more than 20 million jobs and found that creativity, persuasion, collaboration, adaptability, and emotional intelligence top the list. 
Career readiness skills can also include:
Financial literacy

Career development

Professionalism 

Critical thinking

Teamwork/collaboration

Leadership

Work ethic
Career readiness skills can begin to be developed at an early age and can be applied to roles like "successful student", "grocery clerk", or "fast-food employee."
Skills like thinking critically, solving problems, and communicating clearly can be transferable to any number of tasks, from the exceptionally complex to the mundane. The earlier students learn them, the longer time they have to hone these skills.
Why is Career Readiness Important? 
With a fiercely competitive and always-evolving job market, students need to be able to impress a potential employer and hit the ground running when they are hired. 
In addition to being able to perform the duties of the job, they need to be able to independently manage their role and their career, relate to their colleagues, solve problems, communicate clearly, and understand where they fit into the big picture of the organization. 
These 21st century skills are not part of on-the-job learning. Employers expect their employees to come prepared to bring more than just their direct "hard" skills that qualify them to do the work for which they're hired. 
Career readiness refers to the ability to thrive, build, and grow on the job. 
Unfortunately, youth seem to have fewer opportunities to learn on-the-job skills. 
According to a Pew Research study, 15 to 21-year-olds are much less likely to have a paid summer job or to have been employed in the last year compared to previous generations. 
Anyone who has ever scooped ice cream, sold shoes, or cleaned up trash for minimum wage at an early age can attest that they learned life skills that they carried with them to their future career. 
If students aren't learning these valuable skills on the job, they need to attain them in the classroom.
What Skills Do Students Need to Make Them Career-Ready?
According to the Association for Career and Technical Education (ACTE), the three primary career readiness skills are:

Academic skills:

Students need foundational academic knowledge, especially in math and English language arts, and they need to be able to apply it to situations they encounter in their workplace, i.e. nurses calculate and apply ratios and other factors to determine drug dosages.

Employability skills:

These are the skills employers often say are the most critical to workplace success in the 21

st

century economy. They include: critical thinking, adaptability, problem solving, communication, collaboration and team work, creativity, and more. ACTE recommends that students be provided opportunities to gain these skills and learn to apply them to real-world life and work situations.

Technical skills:

These are the job-specific skills required to carry out the duties associated with the role. For example, a student who wants to pursue a career in the trades will ideally have taken CTE classes in high school that help them get more specific pathway-level skills. This could apply to more academic pathways as well, i.e. a student with dreams of becoming a doctor will narrow their high school education to primarily maths and sciences and related specialized courses available to them.
How to Incorporate Career Readiness Activities into Your Curriculum
Even without a formal college and career readiness program, educators can bring career readiness activities into their classrooms. Ideas include:
Connecting with local employers:

Create opportunities for students to learn from professionals in your community. Regular lunch and learn workshops, workplace tours, virtual Q&As, and a career fair that invites professionals of all stripes to come and share what it's like to do their job are all meaningful ways for students to learn more about careers.

Creating work-based learning opportunities:

In the absence of a formal program, assign students to find a professional mentor and request a day of job shadowing. You may ask them to complete and present a "day in the life of…" report so their peers can learn what it's like to do a number of jobs.

Promoting higher-order thinking skills:

Consider abstract assignments that require students to think through tough moral questions in which there is no "right" or defined answer.

Assigning group work to encourage collaboration:

The more opportunities students have to cooperate, the better prepared they will be to do the same in the workplace. Bonus marks for putting together groups of students who wouldn't normally choose to work together. This is where problem-solving, communication, and self-advocacy skills are sharpened.

Providing early exposure to careers:

Students as young as kindergarten can begin to observe and consider the world of work. Give them the same opportunities as older students to connect with community employers and professionals.

Making use of EdTech: Tools like Xello have built-in, ready-made curriculum that contribute to career readiness skill building. Lessons for students from K-12 cover academic, employability, and technical abilities. Xello will also soon be introducing a work-based learning module as an optional add-on for U.S school districts purchasing Xello for Middle School and High School.
The importance of helping students to become more career-ready extends beyond meeting 'college and career readiness' state requirements. 
Preparing them with the skills they need to compete for and succeed in any job will give them the confidence to make a great start to their career. 
And, perhaps more significantly, it will contribute to the kind of fulfillment we all seek, no matter what kind of work we do. 
After all, the kindergarteners of today could be the leaders of tomorrow. It's our job to help them get there.