Breaking Down the Elements of Work-Based Learning
Heather Hudson
|
September 7, 2021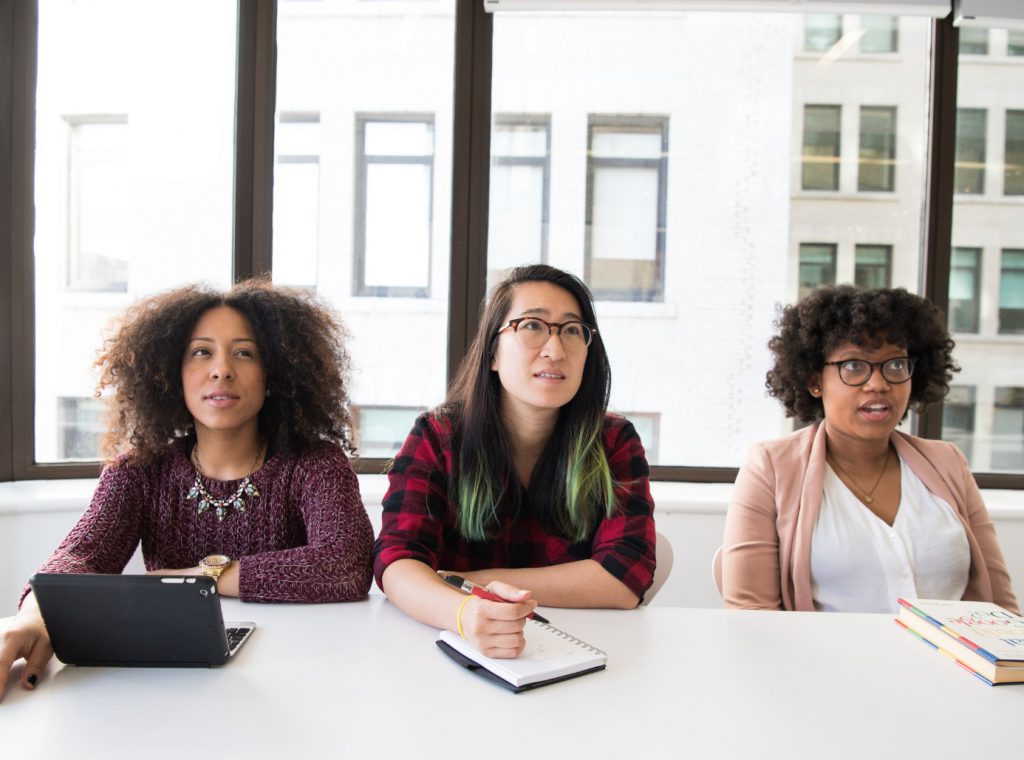 Work-based learning opportunities may be more important than ever before. Here are some of the most important ways students can learn by doing.
The COVID-19 pandemic brought with it myriad educational challenges. Despite the heroic efforts of educators, it was impossible to fully engage even the most eager students via virtual learning and provide face-to-face warmth and consistency in hybrid models of education.
As a result, many students are even more starved for education that feels relevant to their lives and their futures. Work-based learning programs provide precisely the kind of school-to-world connection many youth need to succeed.
Here we'll break down some of the most common elements of work-based learning, which are designed to support all kinds of learners in any school district.
What Does Work-Based Learning Look Like?
In theory, instructional strategies or programs that connect the classroom and the workplace can be considered work-based learning. In practice, work-based learning most often takes the form of in-person exposure to a specific workplace.
It may include:
Career Exploration
Students need to have a basic understanding of the careers are available to them before they can select a workplace or a specific job to visit. Career exploration is mainly conducted at school or online using future readiness tools like Xello.
Most school districts offer college and career readiness curricula that give students a window into the options available to them. This often means setting up personalized profiles on online solutions that help them identify their strengths and interests – and connecting them to careers. Other helpful career exploration activities include:
Career fairs
Career days, during which people in the community share information about employment roles and answer questions about their jobs
In-school career simulations
Assignments in which students uncover everything from working conditions to salary to educational requirements for specific careers.
Workplace Tours
Many high schools have partnerships with workplaces in their communities to allow students to learn more about the world beyond secondary school. These mutually beneficial arrangements offer students a firsthand look at careers in action and provide companies with the possibility of a qualified pipeline of future workers.
Guidance counselors, CTE teachers, and other educators may arrange guided tours of a variety of workplaces, such as a hospital, a manufacturing facility, a creative agency, or a construction site. On-the-job employees can walk students through various departments and have people in specific roles describe the work they do, how they came to be qualified for it, and how their job fits into the larger picture.
Job Shadowing
[xo-module id="13086″]
When a student has identified a career they are interested in, the opportunity to participate in job shadowing can help them decide if it's something they truly want to pursue. This type of work-based learning typically involves spending a day, a few days, or even a week observing one professional on the job.
For example, an aspiring journalist could follow a newspaper reporter as they attend assignment meetings, do research for articles, conduct interviews, and write stories. This one-on-one learning affords the student the time to see more than just a snapshot of a specific job. They'll be immersed in all of the tasks and the working conditions it entails. They may also ask questions and possibly even try their hand at some element of the job, as long as it's not a safety concern. It's important to note that students can and should try job shadowing in a number of careers to allow them to compare and discover what feels like the right fit for them.
Internships
Many high school CTE and guidance departments offer internship programs to students. They may or may not be part of a specialized program. In an internship, a student works for an employer under the guidance of a supervisor for a pre-determined period of time, with or without pay.
Internships are valuable because they provide students with hands-on learning and typically take place over a period of weeks or months which allows students to get a fuller picture of what being an employee in a particular workplace would be like. They may be given an appropriate amount of responsibility and have the opportunity to take on more if they show aptitude. Internships help students learn more about themselves and their abilities, create connections in an industry in which they're interested, and provide work experience they can put on a resume and college application.
Apprenticeships
While apprenticeships may mean different things in different school districts, they usually combine on-the-job learning with classroom or online instruction. They are most popular for preparing for a career in the technical or trades industries. For example, a student who aspires to be mechanic may take an apprenticeship at a local garage as part of a CTE class at school.
An apprenticeship is mainly for students who have chosen a career or industry they want to work in and would like a boost to get there before they graduate high school. In most school districts, apprenticeships provide a high school credit. The benefits of this type of work-based learning are that it provides students some of the knowledge and skills they need to excel in a chosen field, which can help fast-track or propel them into the work force or a post-secondary program.
Co-operative Education Programs
Students looking to earn an academic credit while learning on-the-job can enroll in a co-op program at their high school. The student is typically paired with a workplace that relates to an area of study or a career they have pre-selected and provides them the chance to work in varying roles, under the guidance of a supervisor.
Most co-op programs are the length of a semester. Students are required to be at the workplace for a prescribed number of hours, during the school day. Some co-op programs provide up to two credits so students can be on the job for even longer periods while still attending other classes. The benefits of a co-op program are similar to internships and apprenticeships.
Social Entrepreneurships
For students interested in running their own business, some CTE, business, or social science teachers and/or guidance counselors assign a culminating project that launches a business or social initiative. Using programs like WIT, a youth entrepreneur platform, students can be supported and guided throughout the project.
According to a 2019 Associated Press and NORC Center for Public Affairs Research poll, 73% of youth said on-the-job experience was important, but a 2020 American Student Assistance survey found that only 34% of students were aware of work-based learning experiences in high school.
Expanding work-based learning programs for high school students has the potential to provide youth with meaningful experiences that help guide them to future success on their own terms. They help ignite engagement in hard-to-reach students, offer real-life skills, including communication, collaboration, and critical thinking that are useful at school and in any job, and can inspire a sense of connection and purpose.
If your district is setting up or expanding a work-based learning program, check out Xello's Work-Based Learning Module.