Bring Xello to Life in the Classroom Part 2: Focusing on Elementary
Tara Worthey Segal
|
August 16, 2022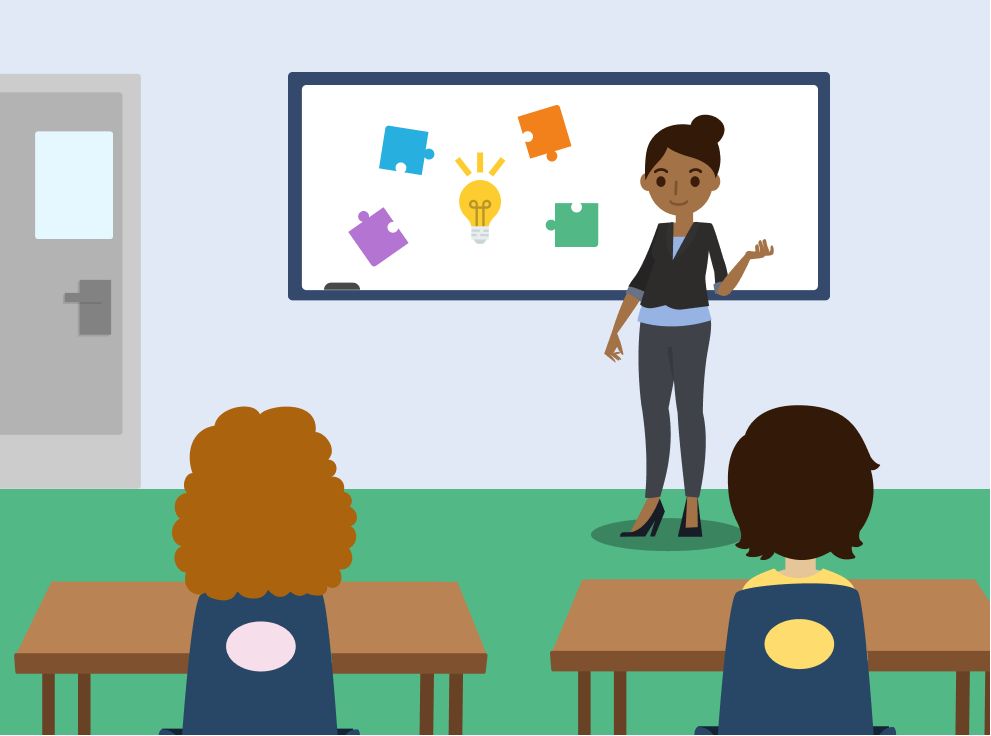 In the second installment of this quarterly series, we'll kick off the new school year by sharing a few ways you can get your youngest learners on the path to future readiness.
Did you know that career development can benefit even our youngest learners? Granted, it doesn't mean exploring particular careers the way it will in middle and high school, but helping students learn more about themselves through social and emotional development will give them an advantage in making connections to and decisions about careers later in life.
To make the most of the beginning of the school year and start off on the right foot with Xello, we must first make sure that your school and classrooms are ready to get started! There are several ways to implement Xello in the classroom, but getting students in grades 3-5 excited about their futures is my favorite!
Before I dive into those tips, here's a little recap on how to enable educators and alleviate barriers to student engagement:
1. Make Access Easy: Getting into the Xello platform needs to be straightforward and easy, especially for those who have little to no Xello experience.
2. Promote Xello Familiarity: With many new educators joining your schools, we offer many complimentary ways to get trained on the Xello basics.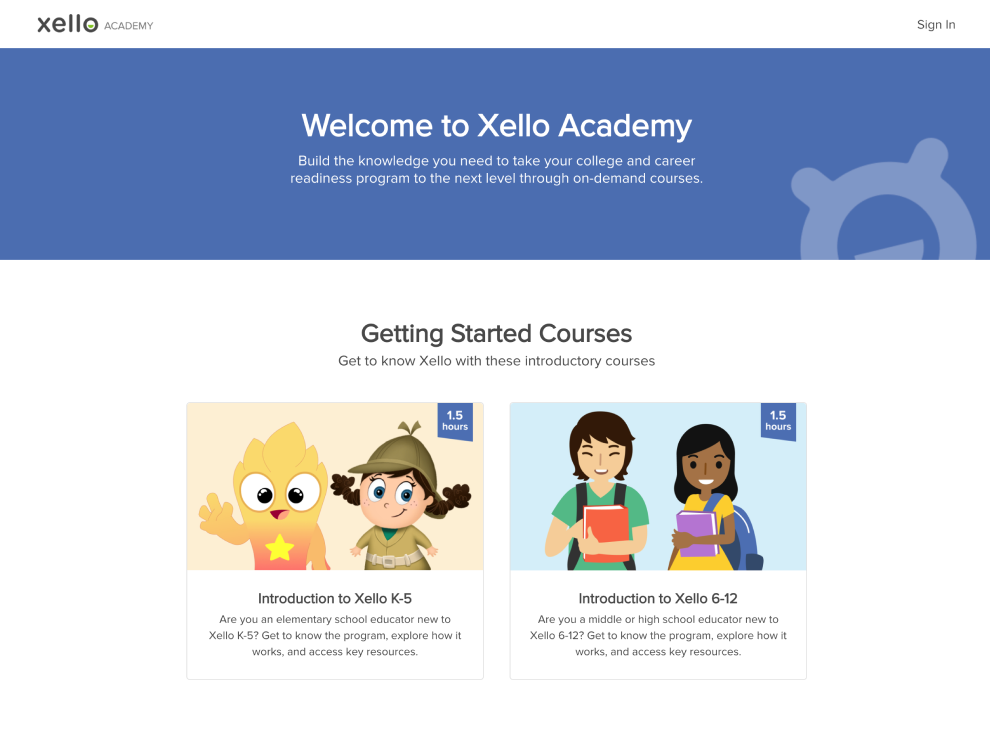 Take our Xello Academy introductory course!

NEW this school year, the Introduction to Xello 3-5 course is an excellent place for your educators to begin

Visit our Get Started page in Xello Support (help.xello.world), where you can sign-up to upcoming sessions and download helpful materials.
Subscribe to our Xello YouTube channel where you can watch short videos to help get acquainted.
3. Integrate Xello with Current Curriculum:
I'll outline more about this below, but the best place to begin is with one of Xello's Start of Year lessons, which are adapted for K-2, 3-5 and 6-8.
Starting Early Begins with Connecting SEL & Future Readiness
We know that SEL (social and emotional learning) helps prepare students for successful futures by strengthening their skills beyond basic academics. Two SEL competencies in particular, social awareness and responsible decision-making, come up multiple times in the Xello K-5 curriculum and help prepare students to think about their futures in a developmentally appropriate way. If you're just getting started making these connections, our Xello SEL ebook is a great reference for making the most of SEL within the Xello curriculum.
Optimizing SEL strategies and instilling habits in students that stick and continue through their years in school looks like many things:
Creating shared goals. How are you aligning Xello to classroom objectives and outcomes? What about incorporating student interests to make sure learning really resonates? Xello lessons can tie in with your curriculum in so many ways, and once you establish some shared goals, you'll be working together with your class to reach them. Xello lessons satisfy academic and SEL standards and are designed to boost student engagement by being relevant and interesting. An example of this is the Mission: Skills lesson (grade 4.) In this lesson, students explore the concept of transferable skills and identify their own skills.
Providing classroom resources. Add Xello resources that give flavor to what is already happening in students' classrooms to stay relevant. Having a Career Fair? For our youngest students, Introducing Career Town (grades K-2) can help pique student interest and get them excited for what's to come. For older students, the Job Interviews lesson can be utilized to prepare students before the event. What about a Spirit Week? This poster is an example of how to incorporate career-readiness activities into your school spirit, and can be tailored to suit younger students as well.
Showing results. Being able to track student engagement can be powerful. Once an educator knows how a student is completing (or NOT completing) certain tasks, that knowledge allows them to focus their follow-up efforts to give their students support where needed. This is where your educator tools come in handy. You can run reports in your Educator Account on student About Me profiles and saved information, on student engagement and logins, lesson completion, and more. See Reports in Xello K-5 in Xello Support for more information.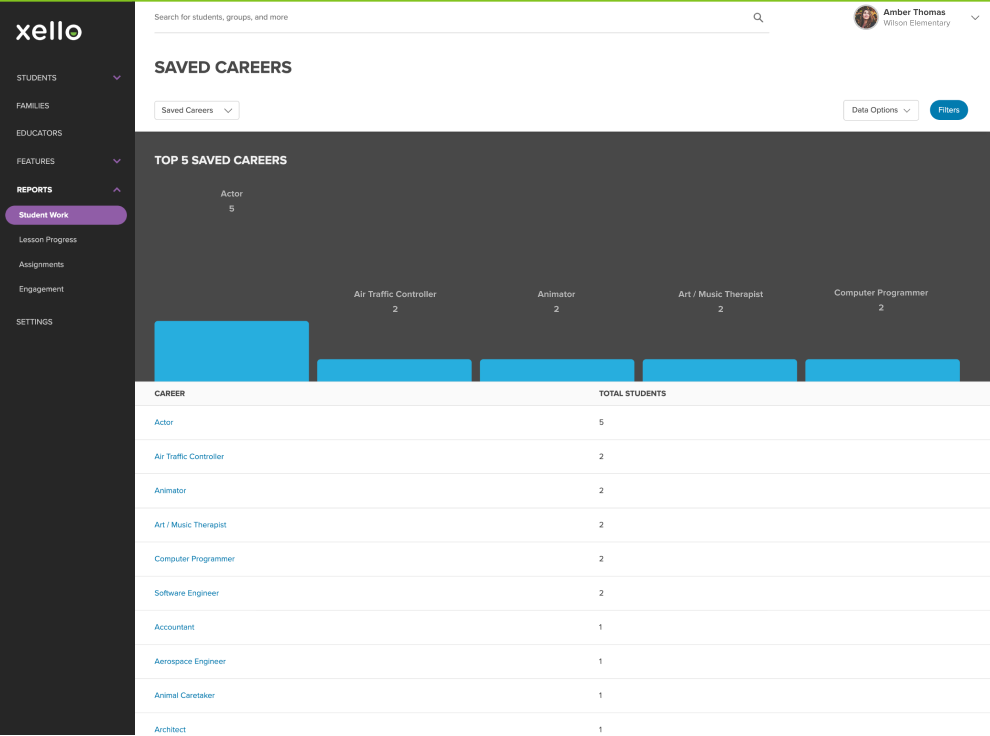 Start the Year Off Right with These Activities
Now that your class is coming back from summer break, what do you do first? For elementary students, a Xello lesson that can fit into beginning of the year festivities is the Introduction to About Me prerequisite lesson (grades 3-5), which is an introductory lesson that students complete at the beginning of each year to fill in their Xello profiles and update them with new skills or interests they've developed – perfect for classroom "getting to know you" activities!
Xello's lessons are excellent exercises for educators who need career-readiness content at any point in the school year, but especially in the beginning of the year. They can be incredibly helpful as you get to know your students and their personalities. Within Lesson Resources for grades 3-5, for example, every mission comes with an IRL Mission supplemental activity, such as Bring a Feeling to Life! for Mission: Managing Big Feelings (Grade 3) or Lead a Learning Challenge! for Mission: Learning and Future Success (Grade 5). These supplemental activities are less heavy lifting than the full Xello lessons, but still give you some structure and some SEL alignments as you begin to have classroom discussions with your new students.
We haven't forgotten our older students! Xello has plenty of ready-made lessons to get the school year off to a great start.
For your new middle schoolers (grades 6-8), you can also have students complete their About Me profiles to start. The Introduction to About Me prerequisite lesson 6-12 is an excellent place for older students to start each year. Students are given the chance to update their goals and interests from year to year, and if a student is new to Xello, will help them get up to speed with their classmates.
Some helpful resources for finding lessons and resources, as well as planning out your curriculum for the year, are our Xello Lessons Pacing Guide, as well as lessons prerequisite guides both grades 3-5 and 6-12. Also make sure to check out the Integrating Future Readiness Activities Into Classroom Curriculum ft. Xello.
To Recap
Career readiness can apply to all students, and it can be fun! It's also an excellent way to introduce students to your classroom and get to know them better.
Stay tuned in the fall, where we focus on how to empower your high school students, particularly if they're college-bound, to understand and explore multiple future pathways on their own. If you're looking at how to get your ninth graders started completing their Transition to High School lesson, look no further than our next blog in the series for more info.
Read the other installments of the Bringing Xello to Life in the Classroom Series: Career Development Lessons & Tips for a Successful Transition to High School (part 1) & Helping Every Student Plan for Life After High School (part 3)