How to Get Everyone in Your District Involved (and Excited) About College and Career Readiness
Kate McKenzie
|
March 15, 2022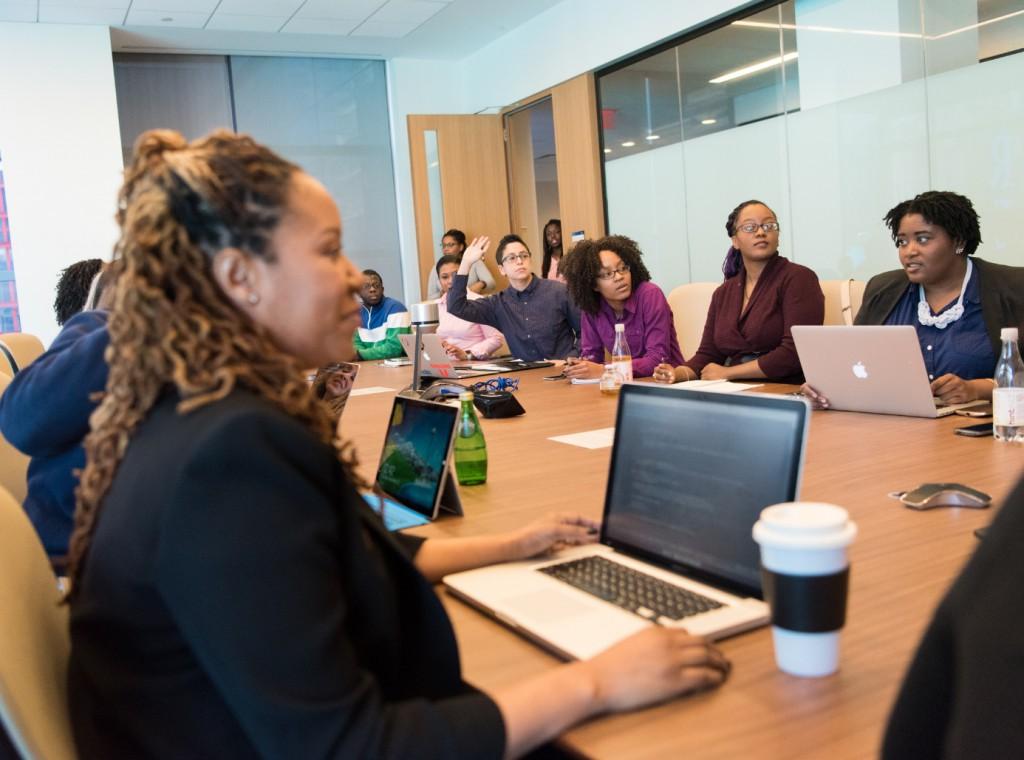 From principals to parents, Kate McKenzie breaks down how entire district communities can band together on their college and career readiness initiatives.
What do research projects on global warming, trying out for the bowling team, joining Key Club, asking someone to play tag at recess, keeping a daily planner, and wanting to work at NASA all have in common? College and Career Readiness.
College and Career Readiness (CCR) isn't just a career quiz a 9th grade teacher gives to students. CCR and the K-12 development of future-ready skills, has developed into robust programming that has a direct impact on students' success now and in the future. And since many educators entered the profession to help kids and to create a better future, the thought of embedding CCR into curricula should be an exciting one.
Wes Blake, an adjunct professor at Eastern Kentucky University and a former high school English teacher, has seen first-hand the power and lasting effects of CCR: "In first year college courses, my students who have a career goal in mind are more focused, overall, and the work seems to have more purpose and meaning to them. This can be emphasized even more when the content allows students the ability to connect their studies with their chosen career path."
Like with any impactful initiative, CCR needs alignment from all levels of educators and community members. Continue reading below to discover how various stakeholders can become involved and develop excitement around CCR programming within your district.
Superintendents
While superintendents may not be the front-line of CCR programming, they have the important task of promoting initiatives to the district and the community.
Since there are a lot of shiny new programs for educators, it is critical for superintendents to explain the purpose of CCR to create excitement and buy-in from staff. To do this, superintendents should analyze beginning-of-the-year schedules to allocate time for CCR training. By carving out professional development for this, the district will send educators a message that future planning is essential to the success of students.
Pro-Tip: Most superintendents have the flexibility of visiting schools within the district. Make a point to showcase any CCR initiatives –whether it's SEL lessons or students working on Xello– to drive home the point that the district is prioritizing future readiness skills.
District Administrators
By being meaningful with coordinating CCR efforts across multiple disciplines, district leads can help integrate future planning into all classes and curricula. This will directly lead to students and staff seeing and living the benefits of future planning.
While district administrators may not always directly impact curricula, they can promote future readiness skills. Think about it— the district office is FULL of different career pathways. From Student Learning to Payroll to HR to Administrative Assistants, the district offices need professionals from all different fields to stay running.
By leveraging that diversity (we suggest through shadowing opportunities, video, or digital resources), district administrators can engage and excite the community about CCR programming.
Pro-Tip: Push out graphs, lists, and research highlighting the importance of CCR. Since curriculum is decided at the district level, it's important for leaders in the area to be explaining choices to help other stakeholders understand and jump on board.
Principals
Principals have the job of aligning CCR initiatives across grade levels to make sure lessons are age-appropriate and accessible to all students. They also have the responsibility of setting the expectation that programming will be implemented by all teachers.
And while CCR lessons, such as Xello's, easily check the box of helping students learn future-readiness skills, they can be so much more with some thoughtfulness and dedication to implementation.
Xello has witnessed many schools host college information sessions, career nights, and local guest speakers. All of those sign-offs required the school principals supporting CCR programming, the creativity needed to make it come to life, and a growth mindset culture among staff.
Pro-Tip: As the school's biggest fan, principals can showcase the behind-the-scenes planning as well as it coming to fruition. From posters to activities, having access to all grade-levels makes social media posts a breeze.
Counselors and School Psychologists
If you're not a school counselor, you may not know that their standards include CCR. So while counselors may be excited that CCR checks off a box on their to-do list, it also moves them toward their overarching goal of helping students gain skills necessary to become well-rounded adults.
Counselors often partner with school psychologists to support the school's PBIS framework, identify students needing Tier II or III interventions, and deliver appropriate accommodations and lessons to students.
Sarah Hayes, a school psychologist at Maddux Elementary, recognizes the need for the continued practice of future-ready skills for students. "I'm always excited to partner with students and their families to create a plan to work on executive functioning skills," Hayes says. "Physical, tactile things like chore charts, checklists, and planners may seem basic, but helping kids practice these skills–and holding them accountable–helps them become more successful students and, eventually, adults."
Like teachers, counselors and psychologists have professional learning communities that span across the district. By collaborating with others in their departments, these educators can support a robust and aligned CCR experience for students from K-12.
Pro-Tip: Show off student work that promotes not only CCR, but also SEL initiatives. The district and families will support any work that promotes students developing emotional skills and positive character traits.
Teachers
Teachers' responsibilities have increased ten-fold in the past few years. That being said, CCR helps streamline multiple initiatives by supporting social-emotional learning, executive functioning skills, and character development.
While teachers can weave future-readiness skills into almost any lesson, there are stand-alone ways to encourage excitement around CCR as well. From creating vision boards to "About Me" posts to featuring a "career of the month," there are many ways to embed this mission into the curriculum.
If you are a CTE teacher, you already know the importance of future-ready skills and their necessity to help students gain employment. By weaving practice in organization, time-management, job interviewing, and career research, CTE teachers can help their students feel confident, capable, and empowered to enter the workforce.
Lastly, an important aspect to generating CCR excitement is gaining the support of parents. Xello provides an introductory parent letter to send home, which covers everything from the purpose of future-ready skills to online safety features.
Communicating with families makes it even easier to bridge the gap between school and home, and easy-to-use parent letters make CCR a wrap-around experience for students.
Pro-Tip: This is a great opportunity to highlight students who may not achieve academic feats but are hard workers and are practicing future-ready skills. By pointing out these students' positive attributes, families will be thrilled with the school's focus on the whole child.
Parents
One of the most important stakeholders in students' future planning is families. By constantly communicating about CCR and the impact of future-readiness skills, districts can help continue the conversations had in the classrooms to ones families have at the dinner table.
Michelle Bellman, a parent at St. Rita School for the Deaf, believes a strong classroom-home partnership is one key to a successful learning experience. "My son is at the age where he is developing new interests and preferences on a weekly basis," Bellman explains. "His teacher consistently fosters a community of academic growth, life skills, and interest exploration, and allows parents to be a part of that journey. It's been a wonderful experience for my family to see my son look forward to school every day."
Besides communicating with families about daily activities, schools can provide further enrichment opportunities such as discussing CCR during "Meet the Teacher" nights and conferences, sending home supplemental activities, and inviting parents to be guest speakers and talk about their own career pathway.
Pro-Tip: Suggest parents to post captured moments of students practicing future-ready skills. From completed chore charts to a college acceptance letter, there's a lot to be proud of as children mature and become ready to thrive in the real world!