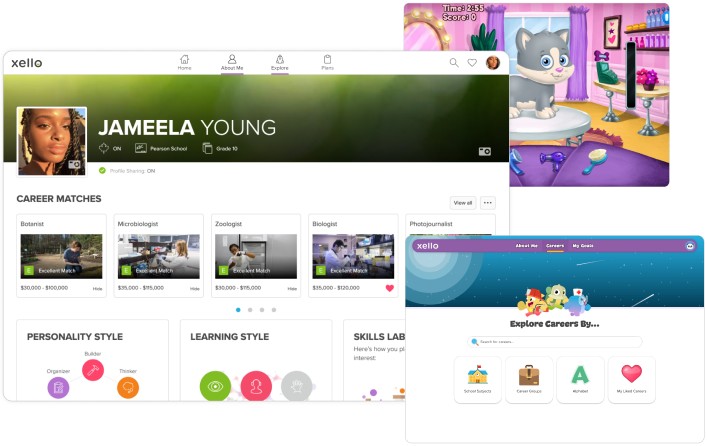 Xello is
A personalized, full K–12 solution
Xello is the whole-district CCR solution that grows along with your students. From kindergarten to grade 12, Xello encourages self-discovery, exploration, goal setting and plans. SchooLinks' one-size-fits-all approach for elementary falls short of making it a full K–12 program.
Relevant content and activities
Engaging K-2 and 3-5 modules with animation, characters, stories, and gamification.
A single K-5 experience designed to cater to all elementary grades, despite differences in capabilities and learning goals.
Research-backed and tested
Thoroughly researched, classroom tested, and enjoyed by students in over 3,500 schools across the US (and counting).
SchooLinks checks boxes but features can be surface-level, leading to low student engagement.
All student, all pathways support
Students can build a plan not only for college, but also for the military, apprenticeships, and direct-to-work, ensuring no student is left behind.
Mainly focused on the needs of 4-year college-bound students, leaving many students underserved and underrepresented.
Cross-curricular portfolios
Students can create cross-curricular portfolios they're proud to showcase. They can easily create portfolios for subject areas, culminating projects and internship or job applications.
Limited to one basic profile that can't showcase the breadth of student skills and ambitions.
See how Xello's personalized, full K-12 approach helps districts achieve their goals.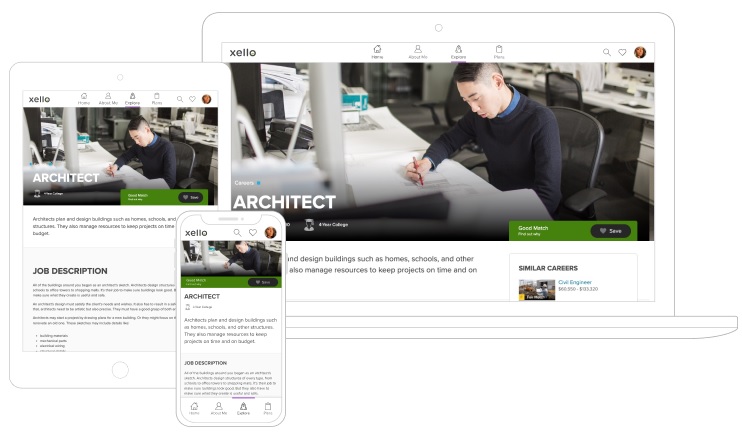 Xello is
Fully accessible & inclusive
Xello's vibrant, easy to use program is fully accessible and inclusive for all students, families, and educators across all devices. SchooLinks' accessibility gaps don't meet students where they are—and limit their possibilities.
Every Xello feature and function is optimized for all devices, including mobile devices.
Not all features are available on a mobile device, and those that are available are not optimized for mobile use.
Exceeds accessibility standards
Committed to delivering an equitable experience for all, Xello exceeds the rigorous software accessibility standards, such as WCAG 2.1 Level AA, to which K–12 must comply.
Does not meet many of the most basic accessibility requirements including color contrast ratios, keyboard navigation, and video captioning.
Professionally translated content
Professionally translated to Spanish, ensuring the experience feels natural to native Spanish speakers.
Google-translated to Spanish, providing inconsistent or incomplete translations, misspelled words, and an impersonal tone.
Age-appropriate reading level
For ease of understanding reading level is at or below grade level, with read-aloud support readily available.
Reading level is consistently above grade level, meaning content can be less engaging, and less inclusive for all.
Diversity and representation
Offers over 600 career profiles with an intentional focus on diversity, ensuring students from all backgrounds feel included and represented.
Career profiles do not meet the same diversity standards and feature stock content, which may not resonate with every student.
See how Xello's accessible, inclusive approach meets every student where they are.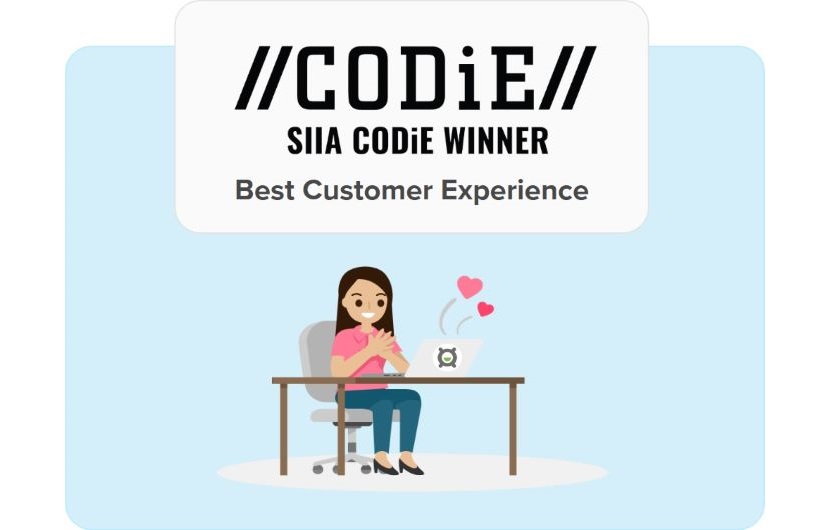 Xello is
Recognized for having the best client support in EdTech
Think of us as an extension of your district. Xello's CODiE-award winning program gives districts complete access to dedicated client support and meaningful collaboration— something SchooLinks just can't match.
A trusted, dependable partner
Trusted by states across the country to collaborate and meet college and career readiness mandates.
Not currently partnered with any state-level entities.
Engaging PD, at no extra cost
All-inclusive training and PD resources like Xello Academy allow educators to take their CCR programming to the next level.
Equivalent training may cost extra.
World-class day-to-day support
Award-winning client solutions team dedicated to supporting districts when they need it, plus a comprehensive, online resource library.
Comprehensive support may come at an extra cost, plus online resource library is limited.
See how Xello's customer processes and passion elevate the performance of all our partners.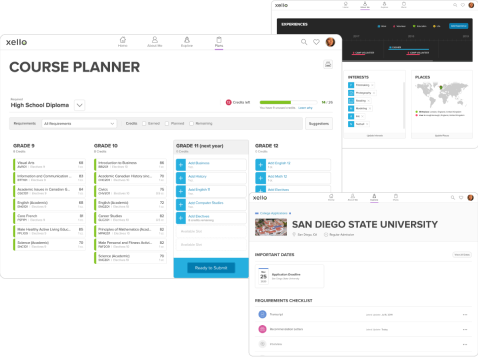 Xello is
Complete with high quality features and workflows
Xello consistently delivers the highest quality features and workflows that districts can count on. SchooLinks prioritizes rapid growth, which results in a superficial approach to College and Career Readiness and gaps in mission critical areas.
Robust, integrated curriculum
Fully-integrated CCR curriculum with interactive lessons that have been developed in collaboration with educators and thoroughly tested.
SchooLinks' Chapters mix third-party, freely available YouTube videos with simple completion activities that don't integrate with the student experience.
Quality of student experience
High-quality student experience is the result of a long standing commitment to research and design excellence.
Student experience is inconsistent, difficult to navigate, and missing basic elements like a global search.
Research-based assessments
Assessments are researched, reliable and valid, providing students with easy-to-understand feedback on careers and pathways.
Assessments match students to clusters of careers and like-minded celebrities, missing the mark on why occupations may or may not be suitable.
Reliable course planning functionality
A continually refined and improved experience, trusted by thousands of districts for their course planning and selection process.
Functionality is still maturing and is missing critical elements.
Data security and privacy best practices
Only Xello offers robust enterprise-grade privacy and security controls, consistently validated by respected third parties through annual audits for SOC2 and Cyber Essentials Plus certifications.
No tangible evidence of external security audit or verification.
See how Xello's quality and depth provide you with the best CCR product on the market today.
What Educators Say
Students and Educators Love Xello — But Don't Take Our Word for It!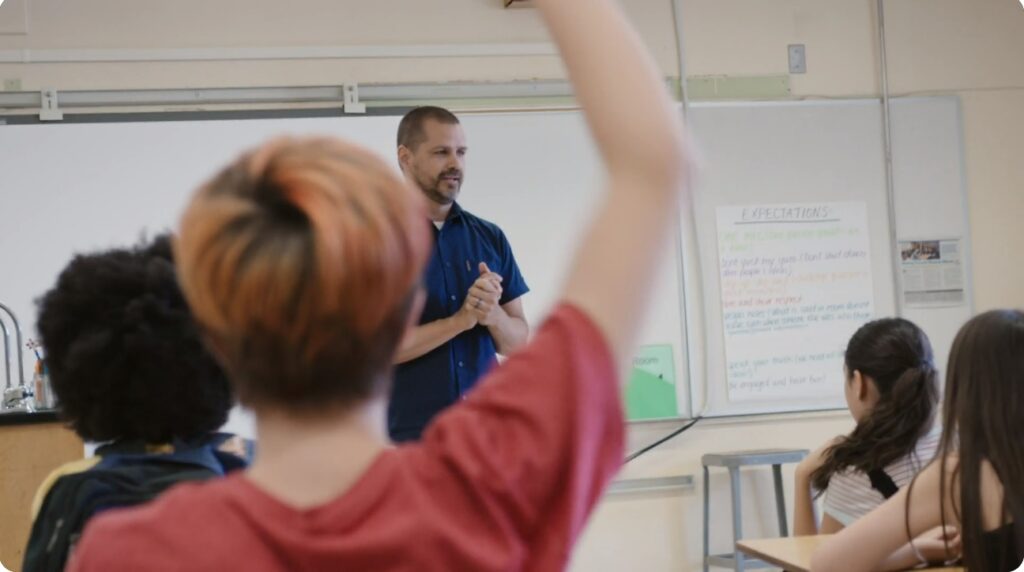 Why Students and Educators Love Xello
Client Testimonials
Hear From Districts That Switched to Xello
Making the switch to Xello was a big step for our district, but the support we received from the Xello team to relaunch as a full K-12 program was unparalleled. Our students are excited to discover and explore their college and career options. I wish we'd done it sooner!


Melody Coryell
Director of Academics and Pathways
Indianapolis Public Schools, Indiana
After vetting six other software providers we knew we were in good hands with Xello. Their innovative student interface stands out, for sure, but it's the support of people who act as real program partners that made our decision to switch that much easier.

Jason Luke
CTE Director
Kalamazoo Regional Service Agency, Michigan
Why Choose Xello over SchooLinks?
It inspires and engages students at every grade level.
It gets results because students love using it.
We make getting started easy for your entire district community.