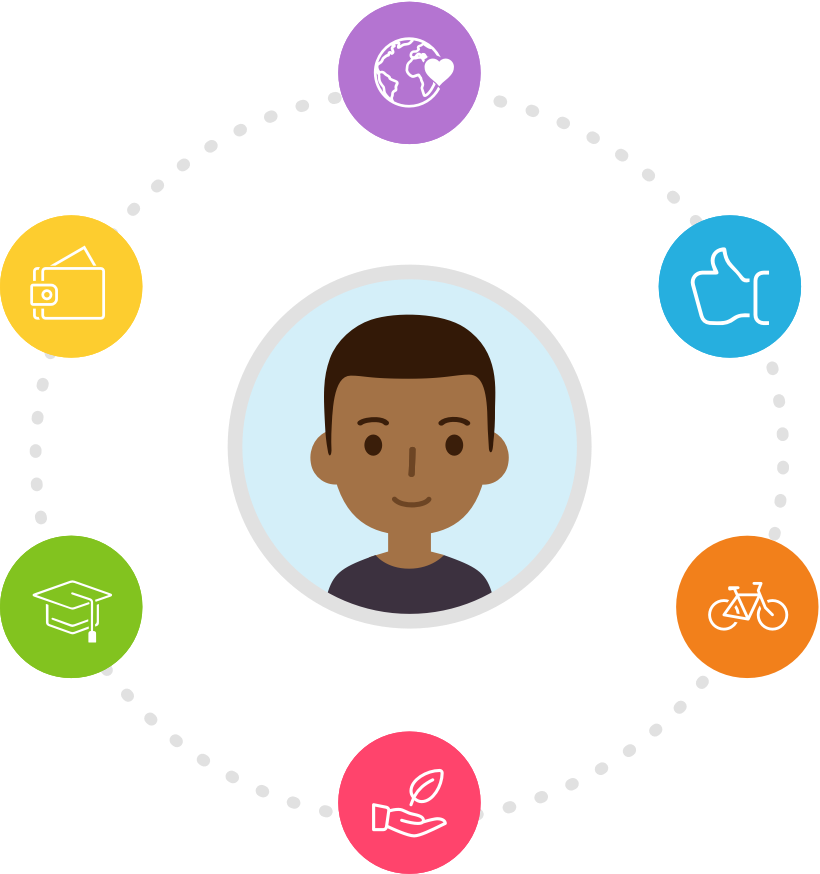 See How Xello Supports High School & Beyond Plan Requirements
With Xello, students in your school district become immersed and engaged in building their High School and Beyond Plans.
Download your Free Guide to learn how Xello enables your school's students to meet their High School and Beyond Plan requirements with ease, setting them up for future success.
Get My Free Guide
How it Works
Empower Your Students for High School and Beyond
Xello guides students in your school through the core components of their High School and Beyond Plan (HSBP and HB1599)--including career exploration, goal-setting, creating four-year course plans, and defining pathways for success.
Interactive Assessments
Interactive Assessments
Post-Secondary Plans
Integrated Course Planner
Easy resume creation
Share with Parents
Interactive Assessments
Post-Secondary Plans
Integrated Course Planner
Easy resume creation
Share with Parents
Explore Careers With Interactive Assessments
Students can get started with Xello in elementary, middle and high school. Students complete a Career Matchmaker Interest Inventory through interactive assessments. These, along with personality and learning style assessments, help students connect who they are to future opportunities, career interests and career goals, preparing them for high school and beyond.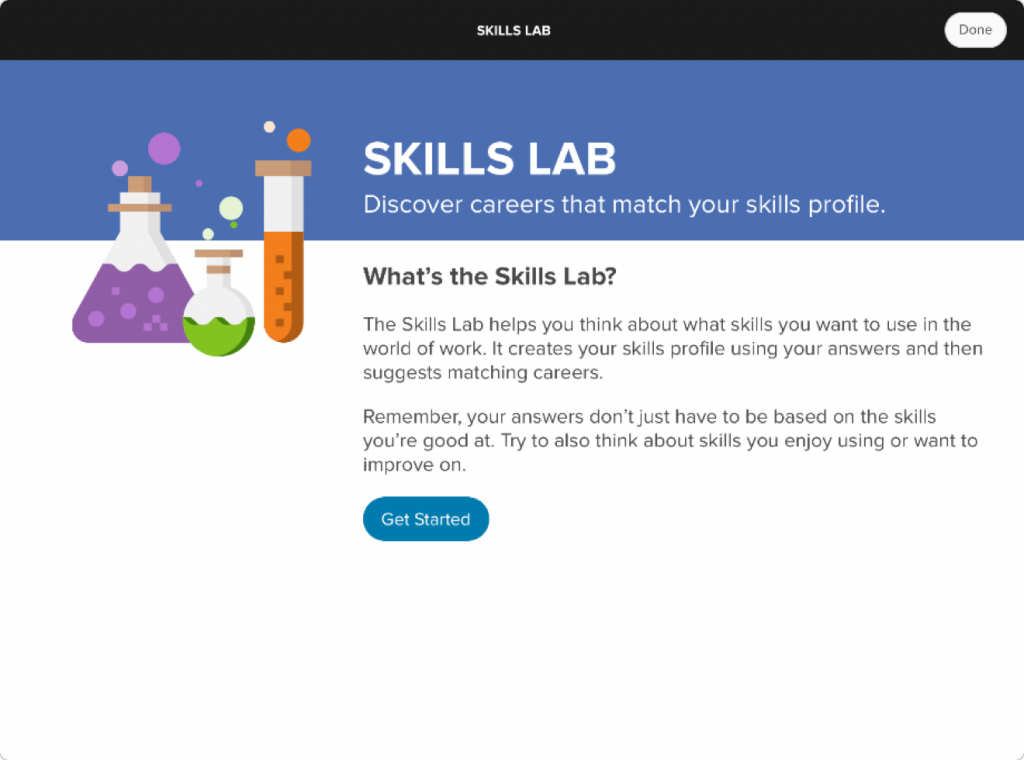 Build Educational Goals to Meet Graduation Requirements
Students create educational goals & individualized plans, mapping out what they want to do in high school and beyond. Immersive career & school profiles help students discover whether they want to opt for two-year or four year colleges, explore technical colleges or pursue military training, preparing them to meet graduation requirements & succeed in high school and beyond.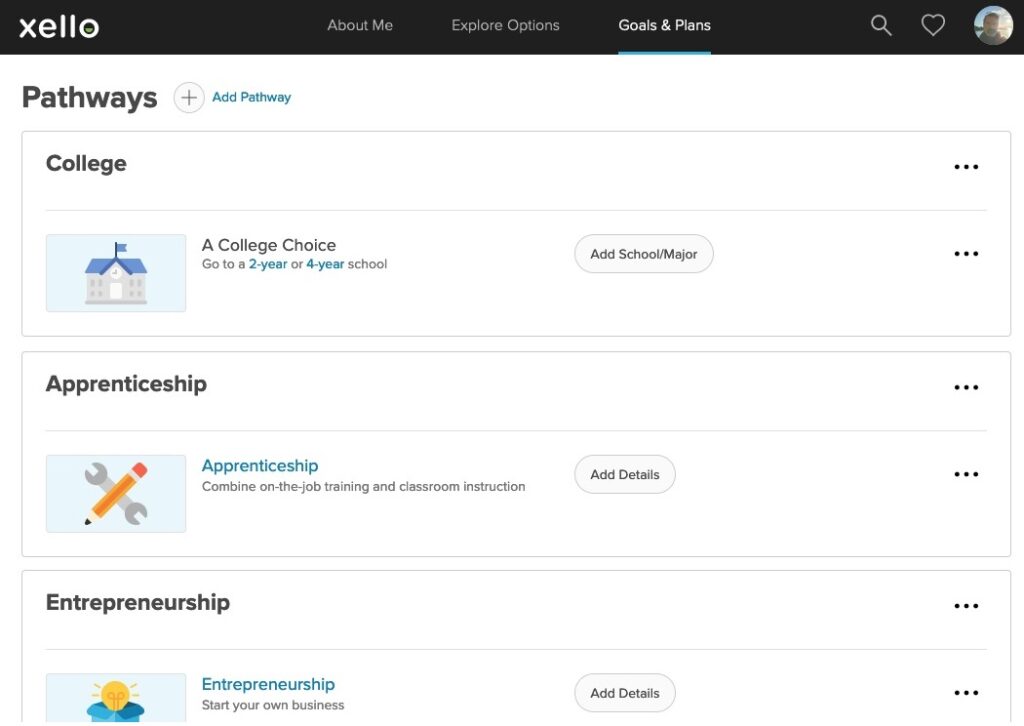 Create 4-Year Course Plans
With Xello's course planner feature, your students can build high school course plans to meet graduation requirements with ease. Xello supports students with an individualized personalized pathway, & accommodates backwards course planning, two-for-one course credits, & more, preparing them for high school and beyond.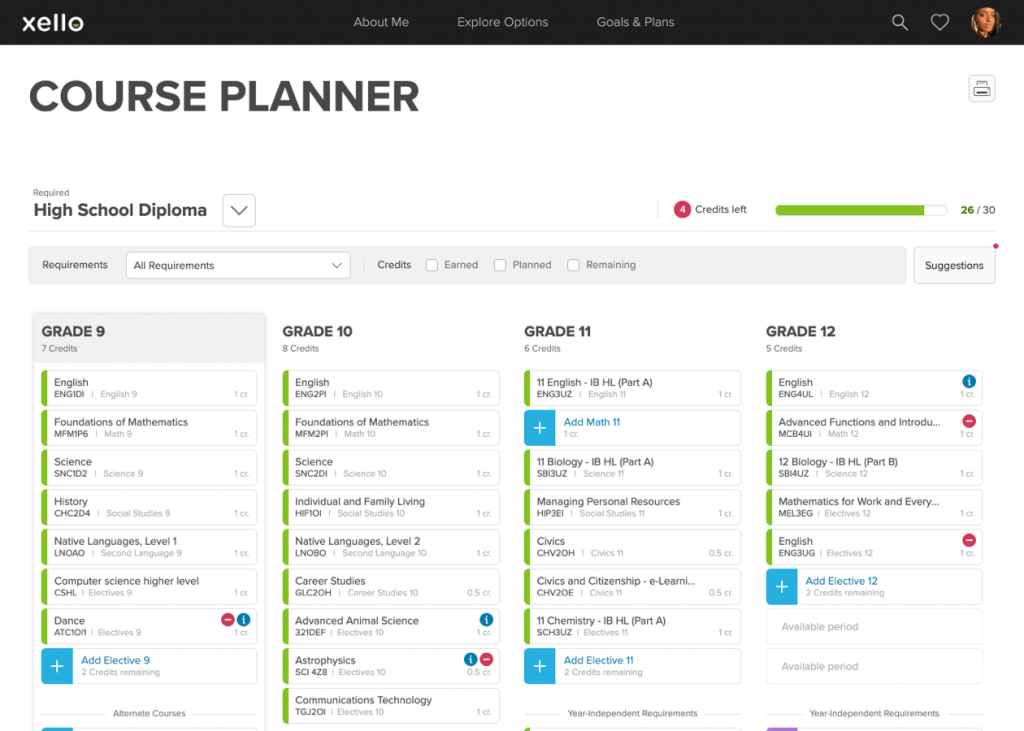 Record Experiences for Resume Creation
Your students can record their accomplishments (as part of an activity log), such as their volunteer and extracurricular activities in a shareable portfolio, highlighting who they are and what they've achieved, enabling them to easily add this information to their resumes.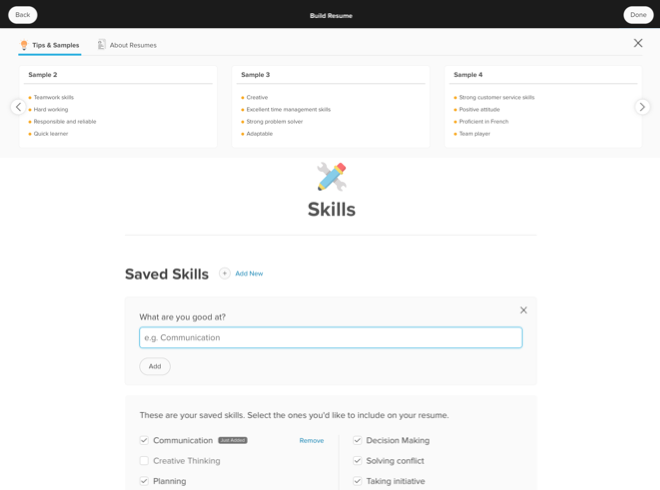 Share Student Plans with Parents
Students can share their profile link with parents, providing them with a complete view into what motivates their child & their future career goals. Profiles can also be shared in Spanish, enabling Spanish speaking parents to better support their child's goals.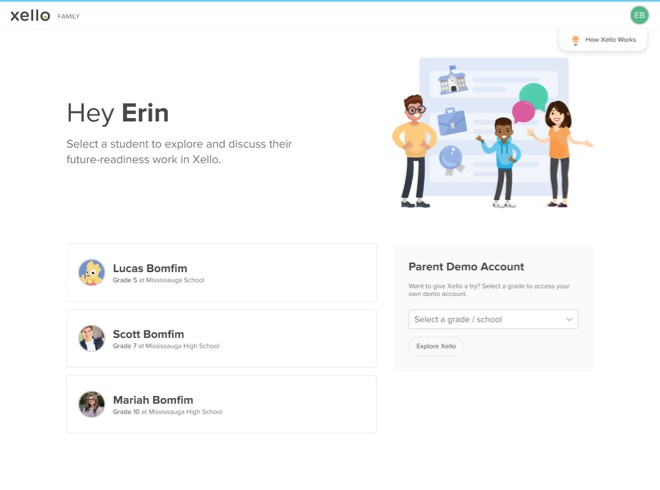 Build SEL Skills with Lessons
Elementary, middle school and high school students build essential SEL skills needed to thrive in the real world, enabling them to go beyond just checking the boxes on their high school and beyond plan requirements.
Colleges & Financial Aid Support
Xello guides your school's students seamlessly through the college application process, helping them learn how to apply & pay for college & navigate the complexities of financial aid (FAFSA), teaching them how financial aid works.
Create Customizable Content with Ease
Xello offers you the ease and flexibility to tailor your curriculum to fit the needs of your district, students or grade both in and outside the classroom.
Want to Learn How Xello can Help Your Washington School District Succeed?
Delivers a Streamlined Experience for Educators in Your School District
Xello provides educators powerful tools for program reporting, student management and oversight, all within one intuitive and easy to use tool.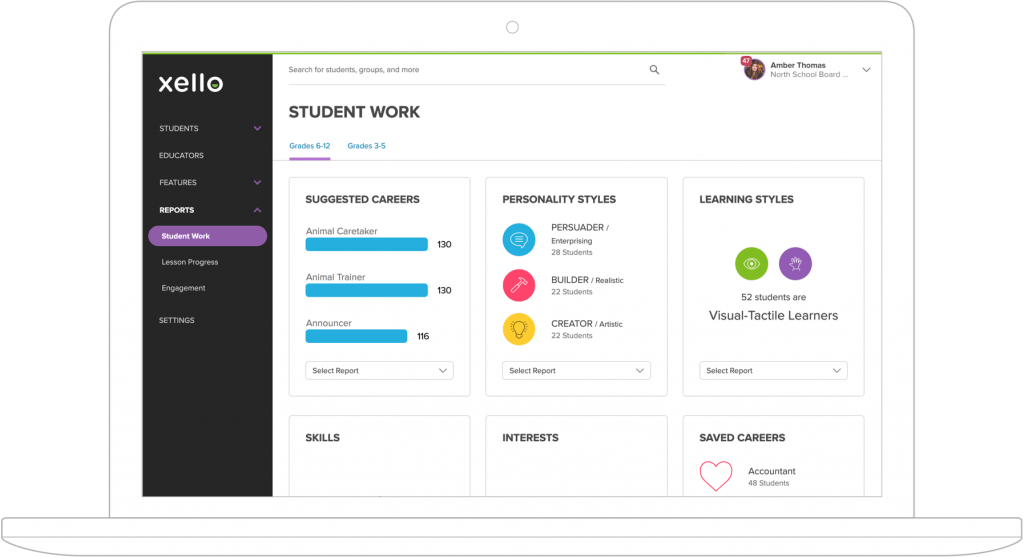 Keep Students on Track
Gain valuable insights with ready-made engagement and profile reports at the student, school, and district level. Instantly see whether your students are on track to graduate or need additional support to develop their plan.
Stay Organized
Easily manage your students' plans using Xello's integrated course planner, and college application tools that integrate with your Student Information System (SIS) and course guide, keeping your students on track to graduate and meet their HSBP plan.
Gain Deeper Insights
With access to student profiles, educators get a snapshot of each student's skills, interests, and activities in Xello. At a glance, you'll better understand who your students are and what their plan is, making conversations more meaningful.
CASE STUDY
Here's How Xello Enabled a Washington School District to Meet High School and Beyond Plan Requirements
Learn how Xello helped one Washington school district solve its college and career readiness challenges, and meet state mandated responsibilities.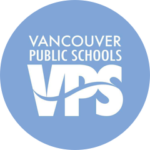 Xello has been such an important tool for us as it helps provide curriculum and assessments and everything's seamlessly tied into one platform. Students can document their career and educational plans, save schools of interest, use the transcript request feature and develop goals--all using one intuitive tool.
Educator Tested & Approved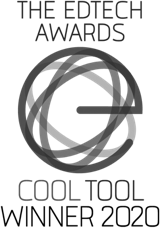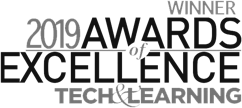 Support
Backed by a Team of Experts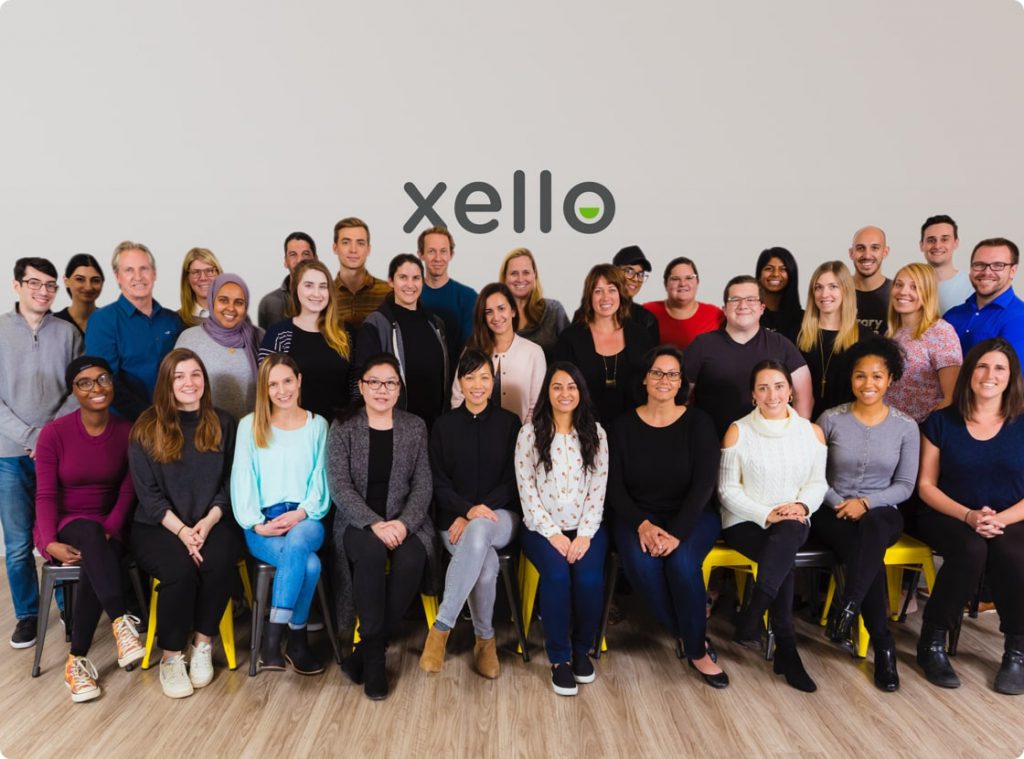 A Strategic Partner
With Xello, you always have a strategic partner for developing and rolling out a world-class future readiness program and empowering your students to meet their High School and Beyond plan.
Resources to Help Educators Succeed
Your front-line staff will be ready to confidently lead students through Xello with free, online training resources that cover both the educator and student experience, preparing them to meet HSBP plan requirements.
Unlimited Tech Support
No matter the question, our Client Solutions Team is here for you. You and your staff will feel supported by unlimited technical support.
See how Xello will engage all your students in meeting their High School and Beyond Plan requirements.
Book My Demo