Here's why districts are increasingly turning to Xello for help with their college and career readiness efforts.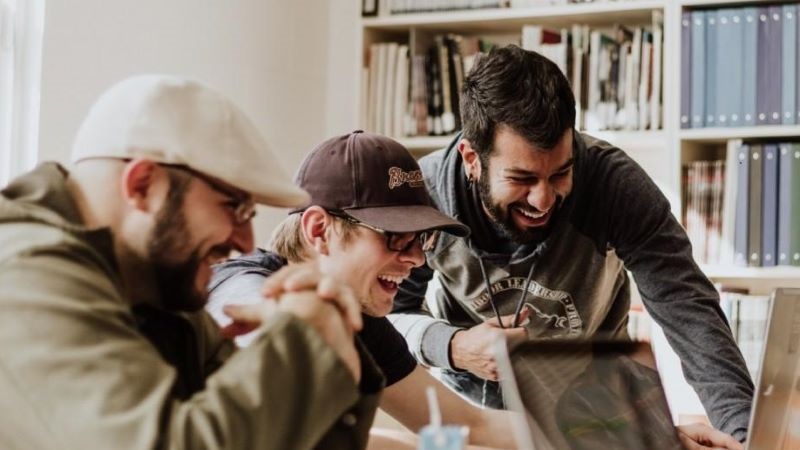 To engage and inspire more students.
While many programs check the boxes for CCR, Xello was purpose built to inspire and engage every type of student.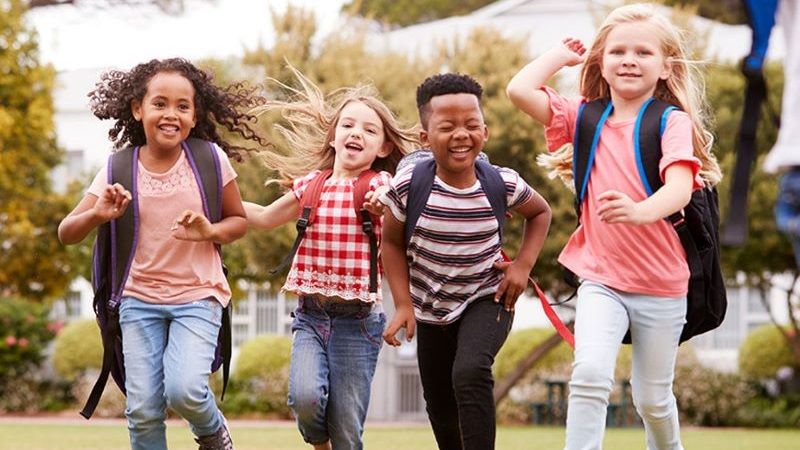 To start meaningful future-planning earlier.
Xello's content-rich K-2 and 3-5 modules get younger learners started earlier with high quality CCR experiences.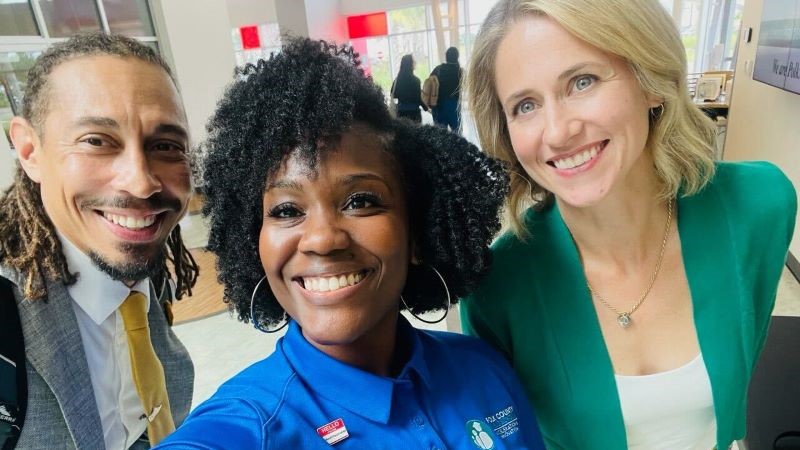 To access world-class training and support.
Xello's processes and passion for customers ensure that every educator gets the most from the program.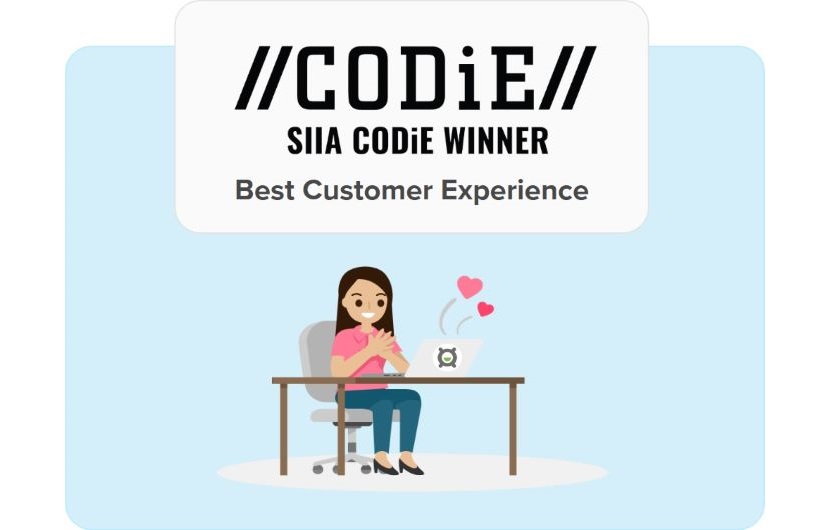 1. Recognized for having the best client support in EdTech
Think of us as an extension of your district. Xello's CODiE-award winning program gives districts complete access to dedicated client support and meaningful collaboration— something MajorClarity just can't match.
A trusted, dependable partner
Trusted by states across the country to collaborate and meet college and career readiness mandates.
Smaller team of success managers, which may mean less dedicated, focused strategic support.
Engaging PD, at no extra cost
All-inclusive training and PD resources like Xello Academy allow educators to take their CCR programming to the next level.
Equivalent training may cost extra.
World-class day-to-day support
Award-winning client solutions team dedicated to supporting districts when they need it, plus a comprehensive, online resource library.
Many support offerings, but operate on a smaller team of success managers. Knowledge hub is in its early stages and less robust.
See how Xello's customer processes and passion elevate the performance of all our partners.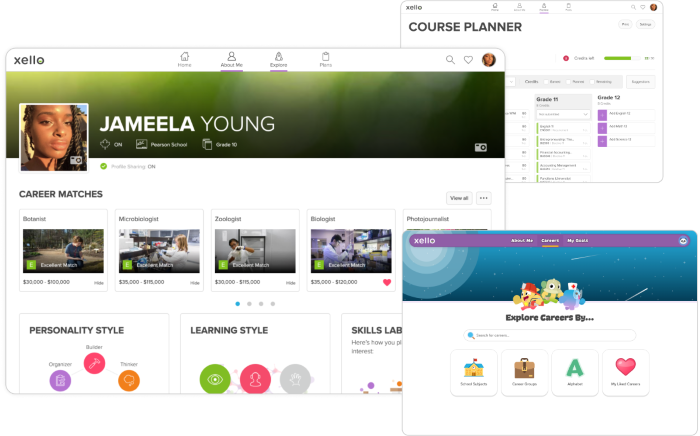 2. An early start and actionable plan for all your students
Xello is the whole-district CCR solution that grows along with your students. From kindergarten to grade 12, Xello encourages self-discovery, exploration, goal setting and plans. With concepts and content too complex for elementary students, MajorClarity falls short of fulfilling its promise as a full K–12 program.
Relevant content and activities
Full K–12 program with engaging K-2 and 3-5 modules with animation, characters, stories, and gamification. Helping students build career awareness as they advance to the 6–12 program.
A K–12 program, though content, activities, and reading levels are not tailored for elementary students.
Research-backed and tested
Thoroughly researched, classroom tested, and enjoyed by students in over 3,500 schools across the US (and counting).
MajorClarity checks the boxes, but features like college profiles, resume builder, and career planner have basic functionality.
All student, all pathways support
Students can build a plan not only for college, but also for the military, apprenticeships, and direct-to-work, ensuring no student is left behind.
Supports multiple pathways, but lacks the content depth and accessibility to support every student.
Cross-curricular portfolios
Students can create cross-curricular portfolios they're proud to showcase. They can easily create portfolios for subject areas, culminating projects and internship or job applications.
More of a student homepage vs. portfolio. Students use it to find the work they've completed and understand what still needs to be done.
See how Xello's personalized, full K-12 approach helps districts achieve their goals.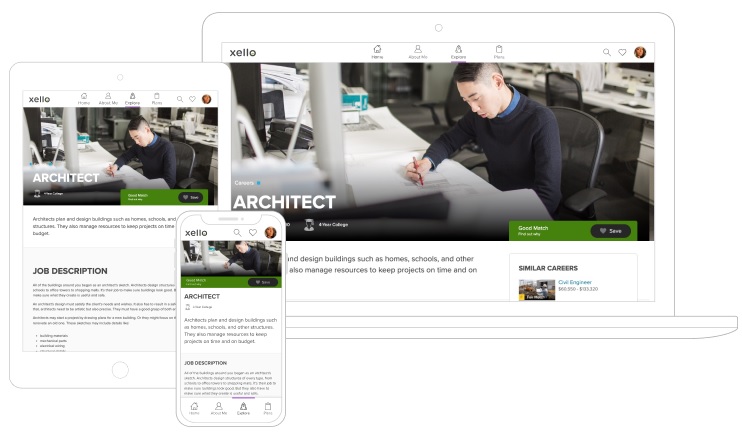 3. Fully accessible, inclusive, and empowering
Xello's vibrant, easy to use program is fully accessible and inclusive for all students, families, and educators across all devices. With some notable gaps, MajorClarity is unable to deliver a fully accessible solution for a diverse set of students.
Professionally translated content
Professionally translated to Spanish, ensuring the experience feels natural to native Spanish speakers.
Translations are created via Google Translate.
Age-appropriate reading level
For ease of understanding reading level is at or below grade level, with read-aloud support readily available.
Career Profiles are reproduced from ONet and written at a postgrad level.
Diversity and representation
Offers over 600 career profiles with an intentional focus on diversity, ensuring students from all backgrounds feel included and represented.
Short interviews showcase some representation, but career profiles lack meaningful, diverse photography overall.
Exceeds accessibility standards
Committed to delivering an equitable experience for all, Xello exceeds the rigorous software accessibility standards, such as WCAG 2.1 Level AA, to which K–12 must comply.
Does not deliver an accessible solution for a diverse set of students.
See how Xello's accessible, inclusive approach meets every student where they are.
Why Switching is Easy
Our processes and expertise make it easy for every district to get started and succeed.
Xello gets counselors, teachers, district leaders, and families all working together to support their students. Our competitors claim the same, but their infrastructure and approach say otherwise.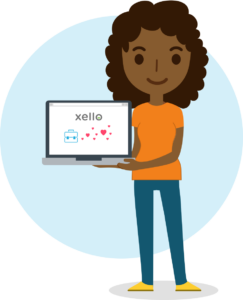 Strategic Partnership
You'll be assigned a dedicated Customer Success Manager, who'll work to understand your goals and needs, and craft an implementation plan that works for you.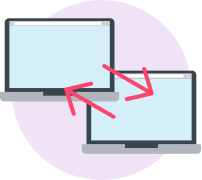 Tailored Onboarding
Our onboarding team is composed of technical experts that understand the unique needs of your IT staff and can ensure a quick and efficient implementation.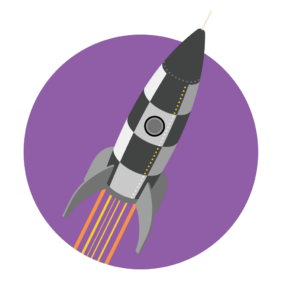 World-Class Support
Once up and running we offer direct support for teachers, parents, and students, as well as on-demand training for educators, and custom training, when needed.
What Educators Say
Students and Educators Love Xello — But Don't Take Our Word for It!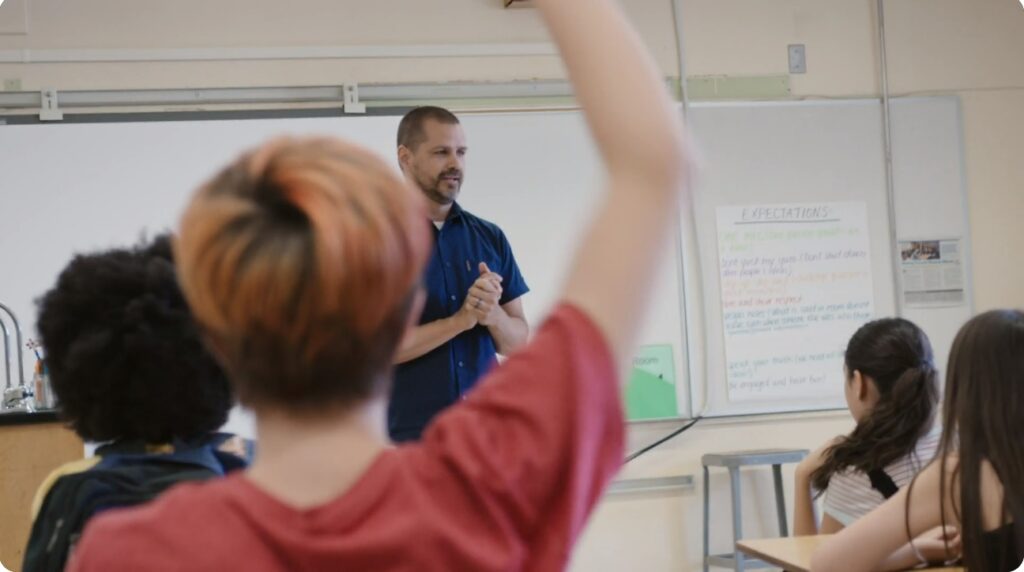 Why Students and Educators Love Xello
Client Testimonials
Hear From Districts That Switched to Xello
Making the switch to Xello was a big step for our district, but the support we received from the Xello team to relaunch as a full K-12 program was unparalleled. Our students are excited to discover and explore their college and career options. I wish we'd done it sooner!


Melody Coryell
Director of Academics and Pathways
Indianapolis Public Schools, Indiana
After vetting six other software providers we knew we were in good hands with Xello. Their innovative student interface stands out, for sure, but it's the support of people who act as real program partners that made our decision to switch that much easier.

Jason Luke
CTE Director
Kalamazoo Regional Service Agency, Michigan
Why Choose Xello over MajorClarity?
Award winning strategic and day-to-day support.
It inspires and engages students at every grade level.
It gets results because students love using it.
We make getting started easy for your entire district community.