How the Wisconsin Department of Public Instruction Successfully Introduced Xello State-Wide
Heather Hudson
|
September 27, 2023
It's not easy steering a big ship in the direction of success. Find out how over 3,300 Wisconsin schools use Xello to get their students future ready.

In Wisconsin, Xello created best practices for large implementations that have been adopted and adapted to fit the needs of other regions across the country, such as smaller districts across Kansas, long-tenured Xello districts in South Dakota, and now Florida. Here's how Wisconsin and Xello created an implementation plan that was made to be followed.
The Challenge
In 2013, the Wisconsin legislature passed a law providing funds to implement academic and career planning (ACP) for all middle and high school students throughout the state.
From this legislation, the Wisconsin Department of Public Instruction (DPI) created the ACP process, which goes beyond requiring students to complete an individual learning plan (ILP) to help schools and school counselors use the ILPs to start conversations with students about their future career possibilities.
In 2016, the DPI was ready to expand the ACP process state-wide and wanted to find the right solution to help them do it. With more than 450,000 students, implementing the ACP process was an ambitious plan. The Wisconsin DPI needed a partner to help them execute, maintain and track a new ACP program that would help all of their students become future ready.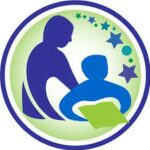 Challenge
In 2016, the DPI wanted to expand the academic and career planning process state-wide and needed to find the right program to help with the undertaking.
Solution
The DPI selected Xello as their partner to provide exceptional customer and technical support, address stringent accessibility requirements and state mandates, create customized training for schools, and set up a plan for continued growth.
The Solution
During the selection process, it became clear that Xello was that partner for a number of reasons:
Exceptional customer and technical support. The Wisconsin DPI wanted a solution that would help them meet their ambitious goals for all schools—small and large—across the state. Xello's focus on supporting all districts with individualized approaches, as well as a strong track record of success in the realm of statewide implementation made the choice clear.
Stringent accessibility requirements. Xello's ability to work with educators and design guides to support special education educators and students was a strong draw for the team of evaluators. Built into Xello is the philosophy that the program should be available and enjoyable for students of all ability levels, including those with visual or auditory impairments and other special needs. This also includes considering needs such as digital vs. in-person solutions and district demographics to ensure the curriculum meets the needs of everyone.
Customized training for schools. Xello's implementation process is second to none for large districts because it allows for vast differences between schools. The type of training includes everything from large, in-person regional events to custom webinars for individual schools and districts to ongoing professional development and on-demand support to schools whenever they need it.
Aligned to state mandate. Xello is adept at adapting curriculum to legislation, identifying where gaps still exist and building features and releases to meet the unique needs of each district or school.
Success planning and continuous adaptation. The Wisconsin DPI knew they needed a program that could evolve with their districts and showcase their successes. Xello's three-year success plans for expansion and product evolution are designed to start small and grow.
Wisconsin Department of Public Instruction
450,000
students covered in the DPI contract
850,000
students use Xello throughout Wisconsin
A big part of [the decision] was the level of customer service and support. DPI looked at other tools regionally and did not feel we could get the same level of technical support from other companies. It was clear that Xello went above and beyond other options.
The Results
When Xello was first offered as an option in Wisconsin, schools had the choice to roll it out or stick with their existing program. In one of the highest overall adoption rates in education technology history, the Wisconsin DPI wholeheartedly embraced Xello.
Today, Xello has been implemented in 99% of Wisconsin public schools. Now all 450,000 students have access to Xello, as well as roughly 100,000 elementary public school students and thousands of private and Catholic school students whose schools have also opted to add Xello after seeing the incredible impact the ACP has had for students. For each of these students, Xello is providing support with individualized success plans, allowing them to use the features they need to be successful and work towards achieving their ACP goals.
"If we didn't have Xello, if it suddenly disappeared I think we would probably have a little bit of a revolt on our hands," says Smith. "It has become foundational to academic and career planning in Wisconsin."
Xello's experience supporting state-wide implementations and in some of the largest districts in the country mean that there were ample mechanisms in place to support all the nuances of the Wisconsin DPI. This eased the minds of staff and educators who were hesitant to learn and implement new technology.
"When we made the transition to Xello, everyone was nervous. Then, as soon as they really understood what Xello could do and how interactive and intuitive it is, people started getting really excited, including educators, students, and now families because we have the family portal."
Beyond the student and educator experience, Xello has allowed the Wisconsin DPI to streamline and provide consistent reporting related to the ACP mandate. It's clear which districts are getting the most out of the program, which students are working to complete their ACP with fidelity, and which districts may be in need of additional support—which Xello can provide. The program has allowed the Wisconsin DPI to track the efficacy and needs of their districts on a consistent basis.
"Xello has allowed uniformity in Wisconsin in terms of ACP but it still allows lots of local control and flexibility. That is super, super important," she says. "We can go in and look at some of the metrics in the report and compare apples to apples to get a good sense of where people are at, but, at the same time we're not imposing this one-size-fits-all system. There's so much flexibility within Xello for school districts to really make it their own."
When it comes to successful partnerships, they need to be built to last. The Wisconsin DPI and Xello have worked together for more than a decade. After the initial implementation process, Xello has continued to work closely with educators and students to ensure the numerous improvements, enhancements, and additional features that are launched in Xello are meeting the goals and needs of the state.
"What I really appreciate the most is that sense of partnership. I always come to our Xello success manager with all these crazy ideas like, 'We created regional career pathways in our ACP. How can we connect them with what students are learning and exploring in Xello?' We're always able to talk through that and come up with solutions. That's how this relationship has worked from the start. Anything that we're looking at strategically in the state of Wisconsin, we're able to bring that to Xello and then look at how we can customize that experience for our state and for our students."
That was Wisconsin DPI's success story—now it's time to write yours. Learn how Xello can help students at your district get college and career ready. Book My Demo
About the Wisconsin DPI
The Department of Public Instruction is the state agency responsible for advancing public education and libraries in Wisconsin. Their mission is to advance equitable, transformative, and sustainable educational experiences that develop learners, schools, libraries, and communities in Wisconsin.